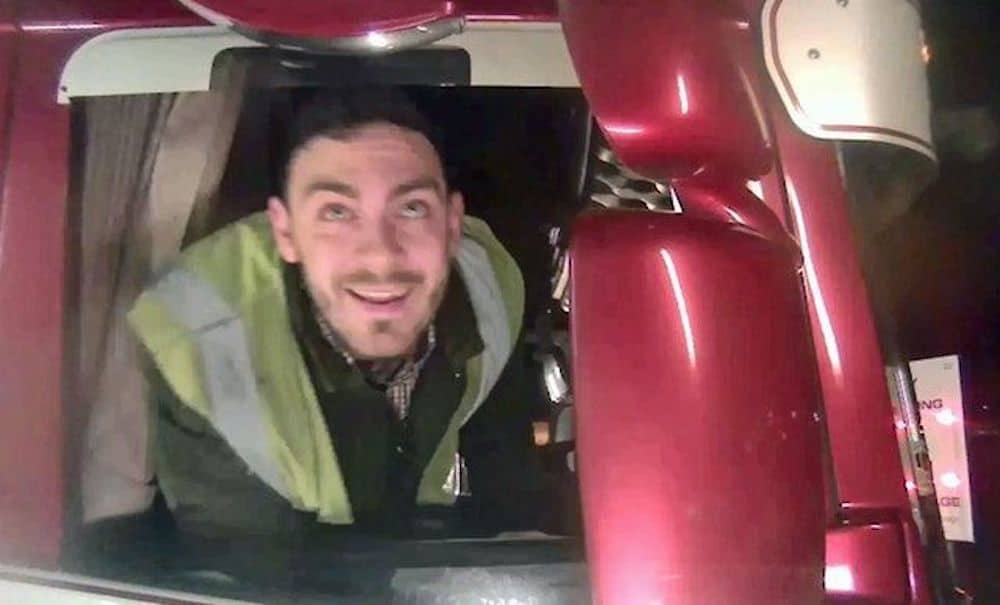 Jailed County Armagh lorry driver Maurice 'Mo' Robinson has been told he must sell off his assets in order to pay compensation towards the families of the 39 Vietnamese victims discovered in the back of his lorry in 2019.
The 27-year-old, who is currently serving a 13-year sentence on 39 counts of manslaughter in Lowdham Grange jail in Nottinghamshire, was today (Thursday) told he must sell his home, 4×4 vehicle and watch to pay the victims' families more than £21,000.
Thirty-one men and eight women – two of whom were just 15 – were discovered when Robinson opened up the container of his lorry at a port in Grays, Essex on October 23 2019.
The Evening Standard reported how Robinson was once again before the Old Bailey in London – almost a year on from his sentencing – this time for a confiscation hearing.
The court heard how Robinson only had assets worth a total of £21,262, which included two accounts, more than £10,000 of equity in a property in Armagh, a 4×4 vehicle worth £2,000 and a £200 watch.
Judge Mark Lucraft QC ordered Robinson to pay the victims within three months or face eight months in prison.
Earlier this year, seven others – including Armagh haulier Ronan Hughes – were sentenced for their involvement in the deaths.
In his sentencing remarks back in January, the judge referred to haulier Hughes as playing a "leading role" in the conspiracy. The court heard how the 42-year-old had a previous conviction for smuggling six million cigarettes. He was handed the second highest tariff – 20 years – of the seven accused.
The other sentences included:
Eamonn Harrison (Mayobridge) sentenced to 18 years in prison.
Christopher Kennedy (Tassagh) sentenced to 7 years in prison.
Gheorghe Nica was jailed for 27 years.
Alexandru Hanga was jailed for three years.
Valentin Calota was jailed four-and-a-half years.
Sign Up To Our Newsletter