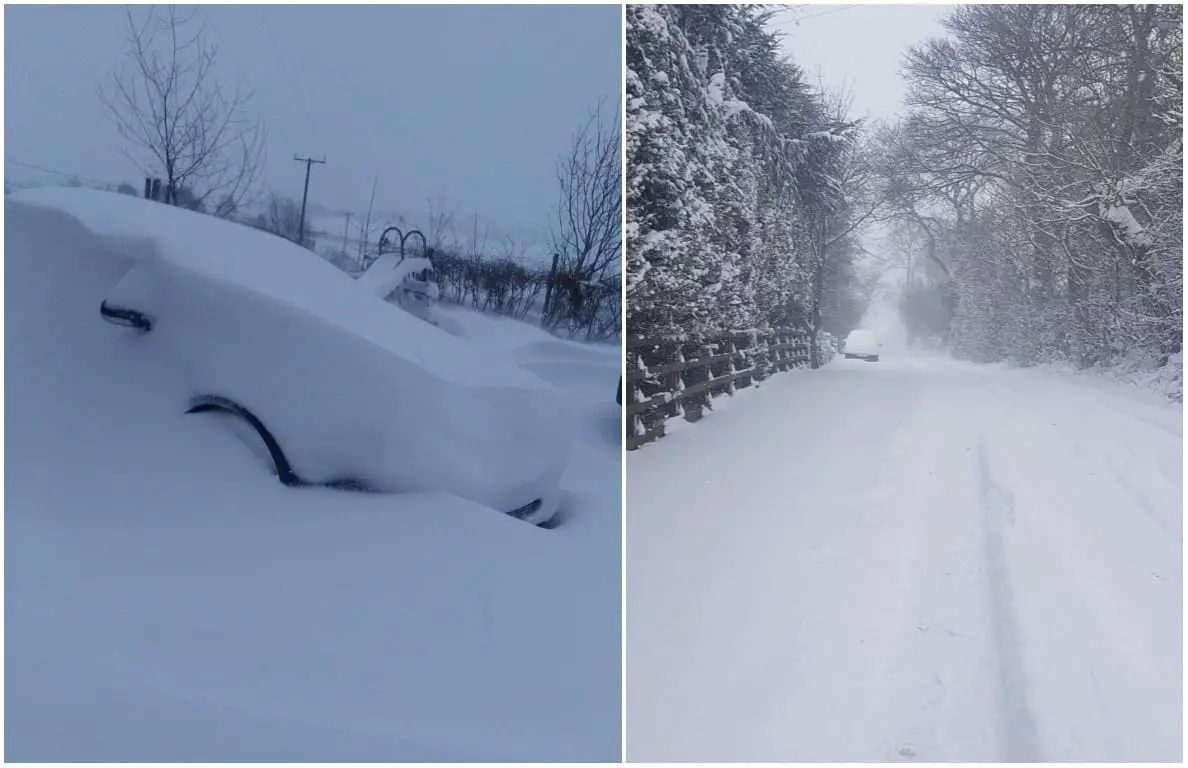 Emergency responders are enhancing their resources in the worst affected areas in the south east as the Met Office confirmed that an Amber weather warning for snow will remain in place until 6pm tonight (Thursday).
Counties Armagh, Down and Antrim have been the worst hit this afternoon and efforts are being made to help local people struggling in the conditions.
Yellow weather warnings remain in place for the rest of Northern Ireland until Saturday, however, heavy snow is expected to fall right into the night.
Already, schools have been announcing that they will remain shut tomorrow. Plenty in around south Armagh have began updating staff and parents.
The Department for Infrastructure has also advised that road conditions in the south east in particular are extremely difficult and unlikely to change significantly in the next 24 hours.
While efforts continue to clear snow from the main roads and snow ploughing is ongoing, local people should only travel if necessary.
Salting on the scheduled road network across the rest of Northern Ireland will continue and road users should continue to take extra care if travelling.
The PSNI has asked that motorists slow down, use adequate lights, keep a safe distance from the vehicle in front and be as careful as possible if driving in difficult conditions.
They have also urged the public to check on their neighbours during this period.
Parents are being urged to regularly check the list of school closures at: www.education-ni.gov.uk/news/school-closures.
Health providers are urging the public to check on the elderly and vulnerable relatives during the cold snap. Trusts are advising the public to check social media for latest updates on services.
NI Water is appealing to property owners, and in particular schools and government buildings, to be extra vigilant and secure buildings during this cold weather period.
Their advice includes to leave the heating on low if the building is going to close for a few days and where it is safe to do so, to check empty properties over the weekend for burst pipes.
Advice for farmers can be found on: www.daera-ni.gov.uk/news/farmers-advised-prepare-beast-east
Information and advice, including who to call in the event of an emergency, are available at: www.nidirect.go.uk/snow-ice
Multi agency preparation has been on-going since Monday.
Representatives from Northern Ireland departments, councils, utilities and emergency services met early this morning and again in the afternoon to ensure co-ordination structures are in place to respond to this event.
Sign Up To Our Newsletter