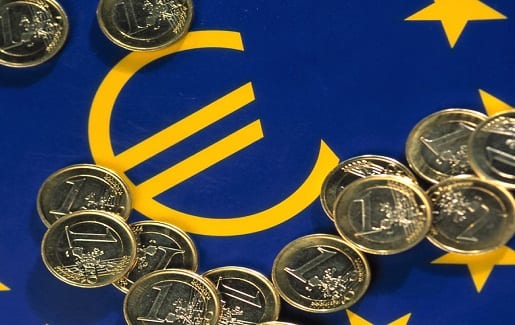 Over €6 million of European funding has been allocated for projects across the Armagh City, Banbridge and Craigavon Borough Council area.
And now a public consultation event is planned to allow local people to have their say on what could and should be done.
The new EU Programme for Peace and Reconciliation, Peace IV has been welcomed by Armagh MLA Cathal Boylan.
He said the programme of funding will support activity in key areas including shared education projects, local community youth initiatives to increase the interaction between children and young people from all backgrounds, creation of new shared services and spaces such as interventions for victims and survivors of the conflict and projects that build mutual trust and understanding.
The Sinn Féin representative said European funding has been crucial to Armagh.
"European funding plays a huge role in developing the community and encouraging positive working relationships within the community," he said.
"Many community groups across the constituency have benefited from the PEACE funding from its inception in 1995 and it has played a significant role in supporting peace and reconciliation in the North and along the border regions.
"The Special EU Programmes Body (SEUPB) have afforded local councils the opportunity to implement this PEACE Programme in each of their respective areas and ABC council are seeking your views to help shape the roll out of this programme."
Party colleague and ABC Councillor Garath Keating said the funding presented a huge opportunity.
"With over €6m allocated to the ABC council area this is a fantastic opportunity to address complex social issues and to promote good community relations," he said.
"I would encourage all community groups and organisations who feel they could benefit from this funding to take part in the ABC consultation event on it, which will take place in the Armagh City Hotel on Thursday, 28th of April at 7pm."
Read more news:
Fr Kevin Donaghy announces retirement as principal of St Patrick's Grammar School
Armagh's Lennox House shops and office complex is put up for sale
Council told of multi-million pound 'health hub' plans for Armagh and Lurgan
Family urge support for Air Ambulance in memory of 'our beautiful Lesley-Ann McCarragher'
Brave Rachel's fashion show final tribute to much-loved brother John
Armagh secondary schools 'unable to cope with demand for places' in just nine years time
Vile fake news scam reports multiple teen fatalities in County Armagh crash
Become a member
Support local, independent businesses by becoming an independent member.
Become a member