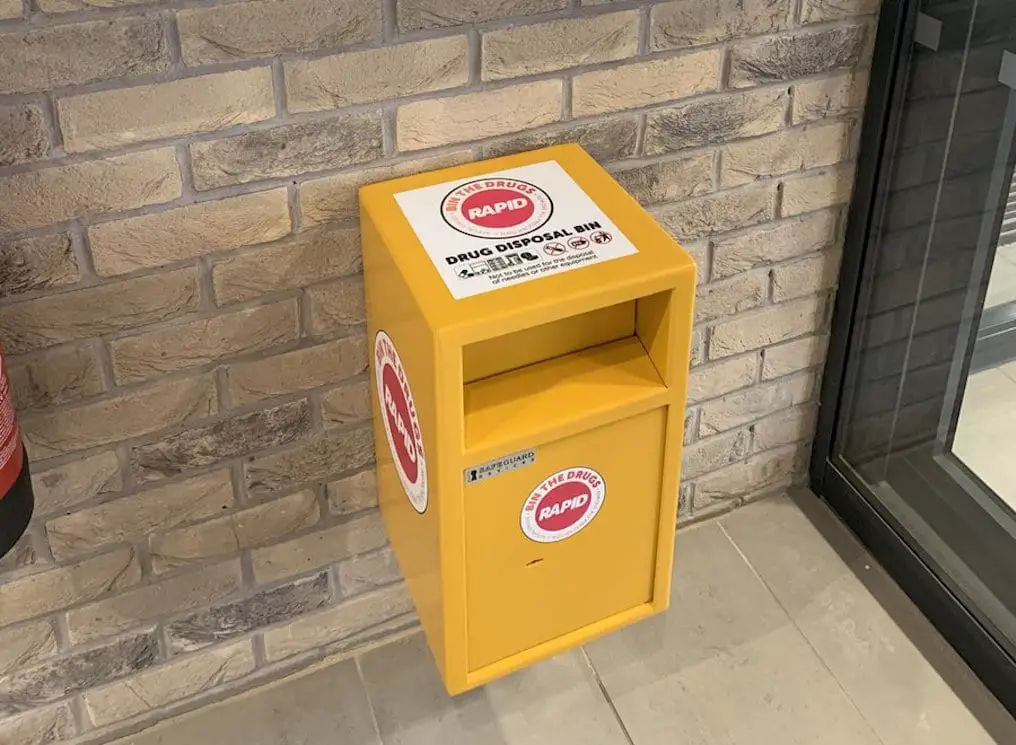 Police have branded 'no questions asked' bins for illegal and prescription drugs a success as more look set to be introduced in the wider Armagh area.
RAPID stands for Remove All Prescription and Illegal Drugs and the bins allow people to do just that – on an anonymous basis!
There are currently two such bins in the Armagh and Cusher district – at the Tommy Makem Arts & Community Centre in Keady and Sainsbury's Armagh.
Speaking at a Community Engagement Meeting for Armagh and Cusher this week, Armagh, Banbridge and Craigavon PCSP Manager Patricia Gibson confirmed that further locations were being discussed.
The yellow bins provide place for people to dispose safely of any excess medication which they may have.
Said Ms Gibson: "There may be older people who are on heavy medication, such as painkillers and various other things, that could be open to abuse by people who use them illegally.
"What we don't want is people stockpiling drugs like that. This could leave them to be targeted in a burglary if someone found out that they might have this type of medication."
She added: "We are looking for a few more locations to extend the project and we have funding to buy a few more of the bins.
"So we are hoping to bring them to locations we haven't finalised yet but we're hoping to find locations in Tandragee, Richhill and Markethill."
Sign Up To Our Newsletter