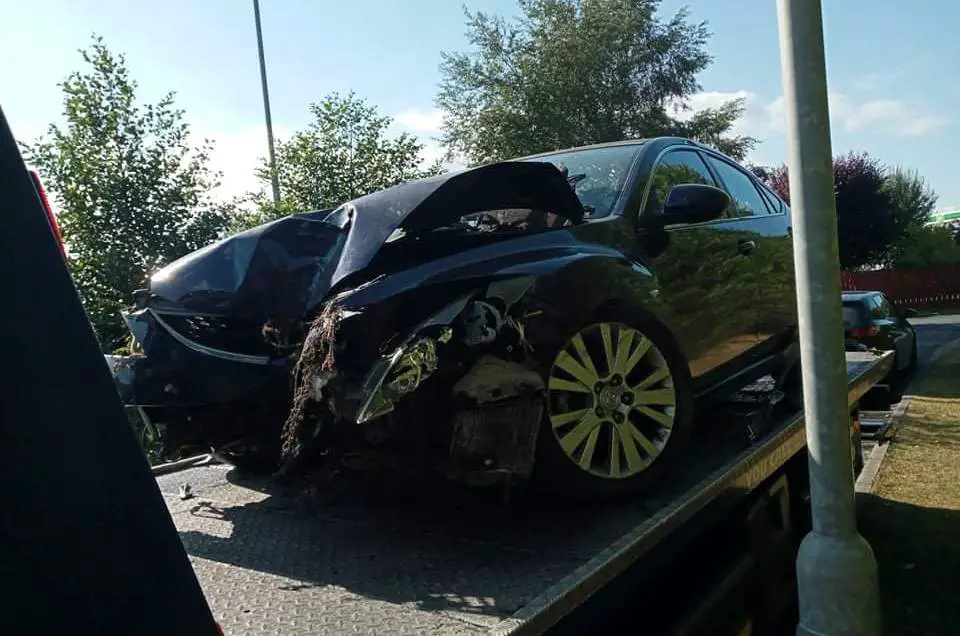 A drink driver who crashed into a tree before carrying out an assault in front of his ex-partner's young children has been banned from driving for 18 months.
Gareth James Simpson, from Keady, was convicted of criminal damage, dangerous driving, common assault and driving with excess alcohol at Armagh Magistrates' Court.
Speaking to Armagh I, his ex-partner told of her relief that the 51-year-old was sentenced having "traumatised" her and her four children in what she described as a "terrifying ordeal".
On July 12, 2021, Simpson, who had been drinking, was driving on the Killyrudden Road when he crashed into a tree, narrowly missing his ex-partner.
The incident unfolded in front of his ex-partner's four children which she described as "quite horrific and traumatic".
A series of unsavoury incidents followed, including an act of criminal damage and common assault, before he was arrested at the scene.
The woman, who did not want to be named in order to protect her children, said the incident has left a scar on the family for almost two years.
"It was really, really distressing," she explained. "It was stupidly that I didn't press charges at the time but the whole thing for weeks and weeks was so traumatic.
"Thankfully the Public Prosecution Service carried it through and got the convictions they did. I knew my children would have given really strong evidence against him, as they witnessed the whole thing, but I just didn't want to put them through a court case. Nonetheless the devastation and trauma he caused to the children, without having to go through that process, was huge.
"My daughter was only 15; she thought her mother was going to get killed. They now live in fear of bumping into him."
While she says the acts he carried out that day should have seen him locked up, the woman admits to feeling vindicated that he has been convicted.
"I'm probably too soft for my own good but it kind of gives us some sort of closure in a sense. He's had to accept what he did – whether or not he really accepts it I'm not sure – but other people need to know what he did.
"He's inflicted so much damage on our family, just our lives in general. It's two years on and it's still very raw with my children."
As well as the driving ban, Simpson was ordered to pay £400 in fines.
Sign Up To Our Newsletter