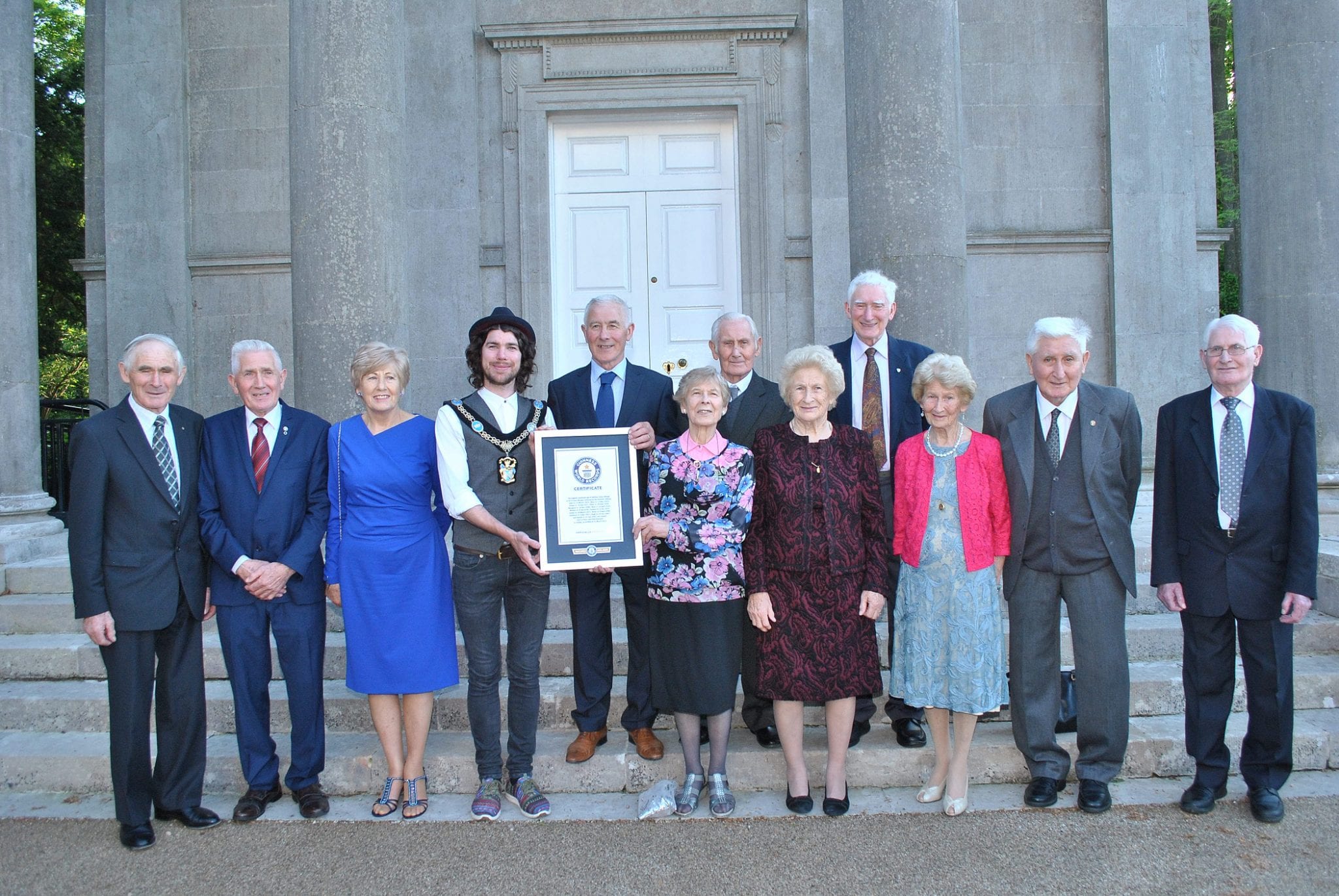 Armagh Lord Mayor Garath Keating had a rather packed house when he hosted a reception for the record-breaking Donnelly family!
The now famous Guinness World Record holders, from Collegelands, have the highest combined age of any living siblings, with 13 totalling 1075 years!
They were officially recognised as World Record holders in March.
The Donnellys first featured as the subject of the BBC One documentary 'True North: The World's Oldest Family', which aired last October.
The original idea came from brother Austin, who sadly passed away, but his twin brother Leo helped complete the task and win official confirmation.
Narrated by Paul Muldoon, the documentary followed the remaining 13 brothers and sisters as they aimed to write the family name into the Guinness Book of World Records.
The oldest of the siblings is 93-year-old Sean, followed by sister Maureen, 92, Eileen, 90, Peter, 87, Mairead, 86, Rose, 85, Tony, 83, Terry, 81, Seamus, 80, Brian, 76, Kathleen, 75, Colm, 73, and 72-year-old Leo, the baby of the bunch.
Lord Mayor Garath Keating invited the brothers and sisters and their extended family to a reception at the Palace this week.
He was delighted when 11 of the siblings were able to attend, and offered congratulations on their recent success!
Sign Up To Our Newsletter