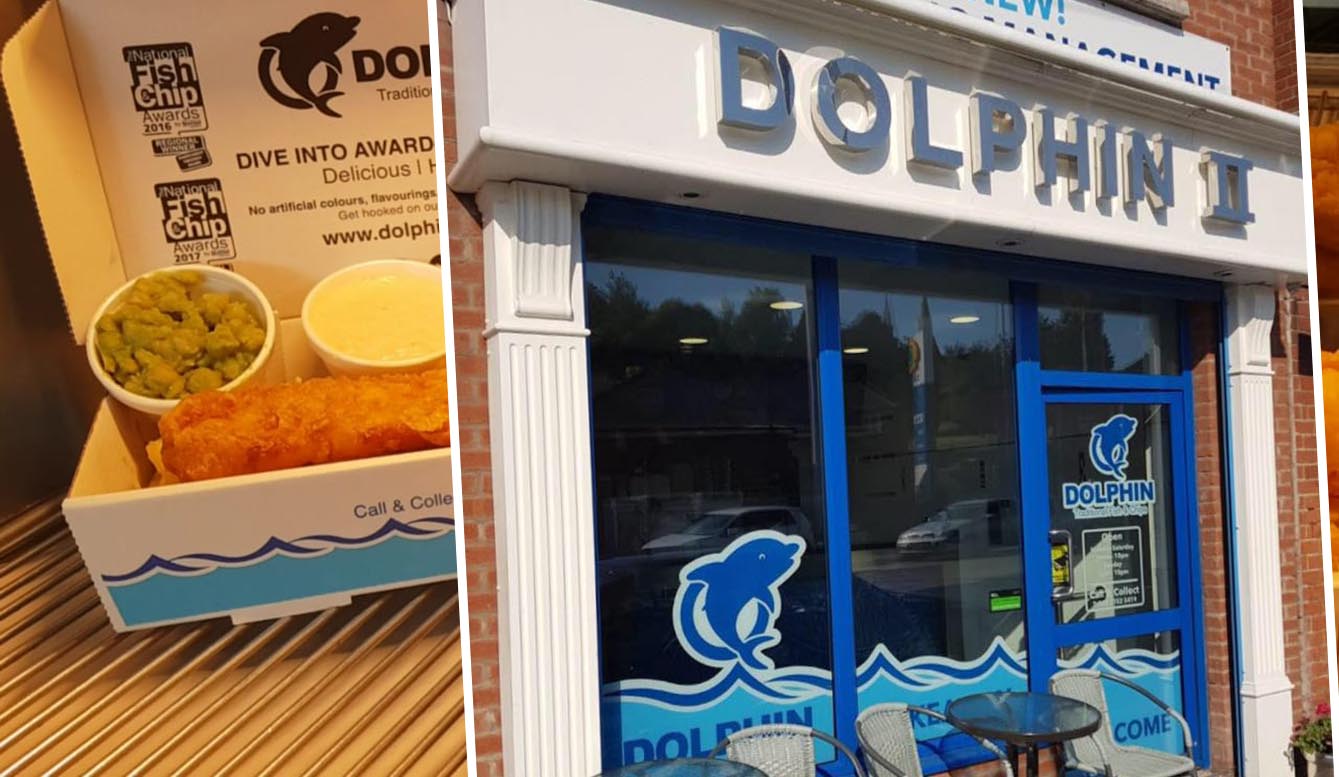 The Dolphin II in Armagh has received a facelift but the team inside say they are still offering the best quality fish and chips in the town.
The store on Railway Street may have changed hands a number of times over the years, but now at the helm, is a local woman with a steady hand by her side.
In February, the takeaway was handed over to Rita Mazgiene who has been running the shop in partnership with fish and chip veteran and mentor Malachy Mallon.
Speaking to Armagh I, Rita said: "I took it on last February but I have been working there for on and off around 15 years; I worked there when it was a Crispy's".
Originally from Lithuania, Rita began working at the Railway Street premises when she was just 19.
"I started from the bottom; I mean I was the one cleaning and mopping the floors, but I am where I am now because of the hard work."
The takeaway may have changed hands down the years but one thing has remained a constant….quality!
Rita said: "There are so many different takeaways, but for us it is not about quantity but quality and we do not cut short on any of that."
The Armagh woman says not many people would have even known that she took over the shop as she did not want to make it a big deal.
"I didn't want people thinking that things have changed; it is business as usual and I just carried on what Malachy had been doing.
"He is my mentor, he is still in my ear and I would not be here today if he did not give me the chance."
Rita says that a lot has changed over the years but the same customers are walking in and out of the doors, if a bit older.
"There are people who came when it was Crispy's, coming back now. It is so weird to see people who came as children now coming with children of their own, it makes me think I am getting old," laughed Rita.
The Dolphin II has tried to keep up with the times and has recently created an app which makes it even easier for people to place their orders online.
You can check out their website here, or visit them on Facebook here.
Sign Up To Our Newsletter