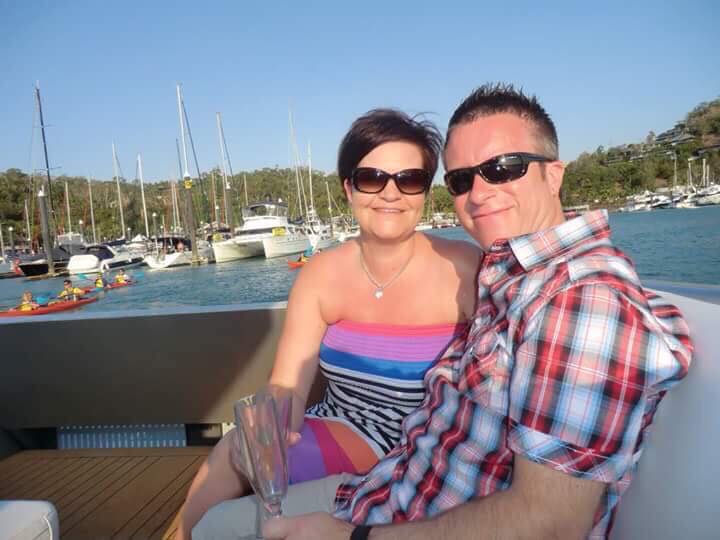 An Armagh husband and wife were overwhelmed by the kind wishes of everyone as they prepared for a 'live donor' transplant.
Hayley and John McCurry have undergone the procedure today (Tuesday) at Belfast City Hospital.
And now Hayley has confirmed that doctors are "very happy" with how both surgeries went.
It is the ultimate gift of love and life from one spouse to another.
John, originally from Dungannon, was diagnosed with chronic kidney disease disease last July.
The couple, who have two young children, returned to Armagh from Perth in Australia, to which they had emigrated in 2011, before marrying in 2012.
They came back last November and John has been on dialysis since December.
Last night, Hayley spoke to Armagh I from the transplant ward ahead of surgery today, when she explained: "I was tested as a possible living donor and came back a perfect match, although it was a very tough decision with two young children.
"I have always been an organ donor so it made sense to be a living donor and have my own family benefit from this.
"We are hoping for a smooth transplant and getting our lives back to normality."
We had a huge response to the story and from people commenting to wish both Hayley and John well for the surgery.
Tonight, Hayley said the medics were "very pleased" with how the surgeries had gone.
John was still in recovery at 8pm this evening but due to be moved back up to the ward.
Hayley told Armagh I : "He is doing well. I am doing good although a little sore.
"I can't speak for John but I felt so good knowing that John had my kidney and it would change his life.
"Obviously it's one day at a time for a while but I am feeling poitive.
"The hospial staff and transplant team are absoutley amazing and helped me feel very at ease."

Hayley's left kidney has been removed and transplanted into John.
Tonight she has also thanked everyone for their "messages of love and support".
"We are both overwhelmed by your kind words," she said.
And Hayley adds: "My kidney was successfully removed and transplanted into John. Doctors are very happy with both surgeries.
"We still have a long recovery but the future is looking bright for our wee family."
We wish them both well on the road back to full health.
Sign Up To Our Newsletter