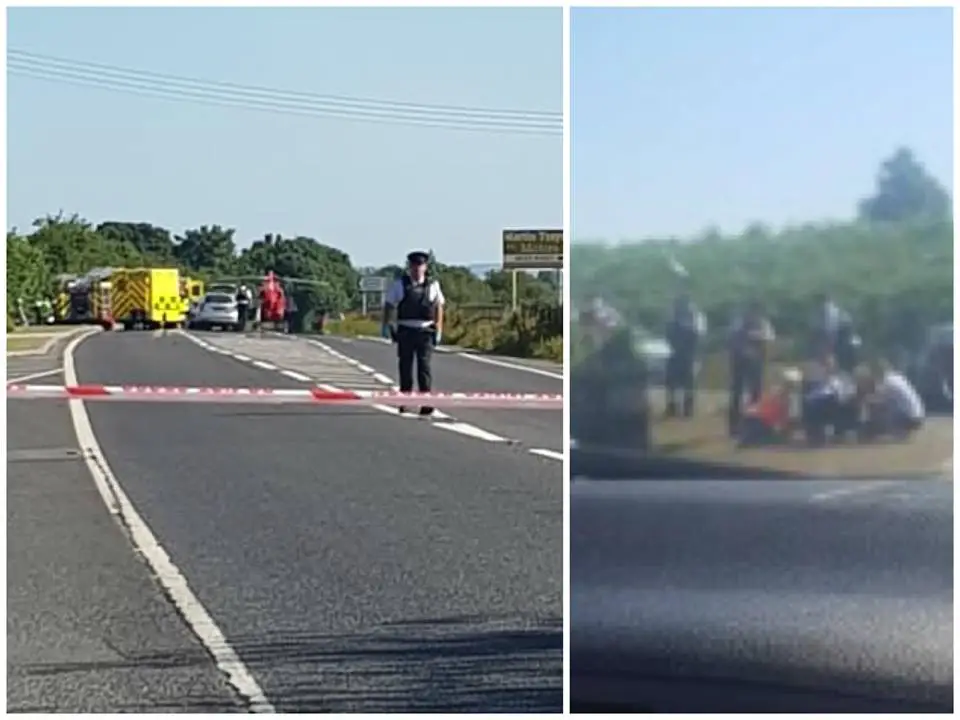 A man who was convicted of causing grievous bodily injury by careless driving to two individuals has been handed a 15 month disqualification.
Court heard the incident occurred on June 30, 2018, on the Armagh Road in Moy, when, as the 28-year-old made a right hand turn, he collided with an oncoming vehicle.
Avram Lazea, of Eden Mews in Portadown, did not appear as he contested three counts of causing GBI by careless driving, no driving licence and using a motor vehicle without insurance at Armagh Magistrates', sitting at Newry, on Tuesday.
Defence barrister Joel Lindsay stated that this was a contest on the papers with the assistance of CCTV which was viewed by District Judge Eamonn King.
Prosecution outlined the injuries, saying that one had been left with a head injury, the second with head and facial injuries and the third with internal organ bruising.
It was heard how the Air Ambulance had been called to the scene in order to treat the injured parties.
Mr Lindsay stated: "The defendant would claim that the other vehicle should have slowed down to let him in, although I have informed him that your worship may take a different view.
"Then dealing with the injuries, in relation to one there is no difficulty, they had bleeding within the brain and required neurosurgery."
He outlined how a second had a CT scan revealing a fractured finger and the third had received some care but was released the same day.
Addressing the remaining issues, Mr Lindsay stated: "He insists he has a licence but according to Interpol he was disqualified on January 25 of 2018 and this is why his insurance was invalid."
District Judge Eamonn King said: "The defendant faces a number of charges, the most serious being three GBIs by careless driving.
"The court has had the opportunity to view the CCTV, it clearly indicates that the defendant collided with another vehicle travelling in the opposite direction, whilst carrying out what is referred to as a right hand turn."
He added: "I am quite satisfied that this was careless."
District Judge King was satisfied that the medical evidence proved that two of the injured parties had suffered grievous bodily injury but not the third and withdrew this count.
Lazea was convicted of two counts of causing GBI by careless driving, no driving licence and using a motor vehicle without insurance.
He was disqualified from driving for 15 months and was ordered to pay a fine of £750, along with the offender's levy of £15, within 12 weeks.
Sign Up To Our Newsletter