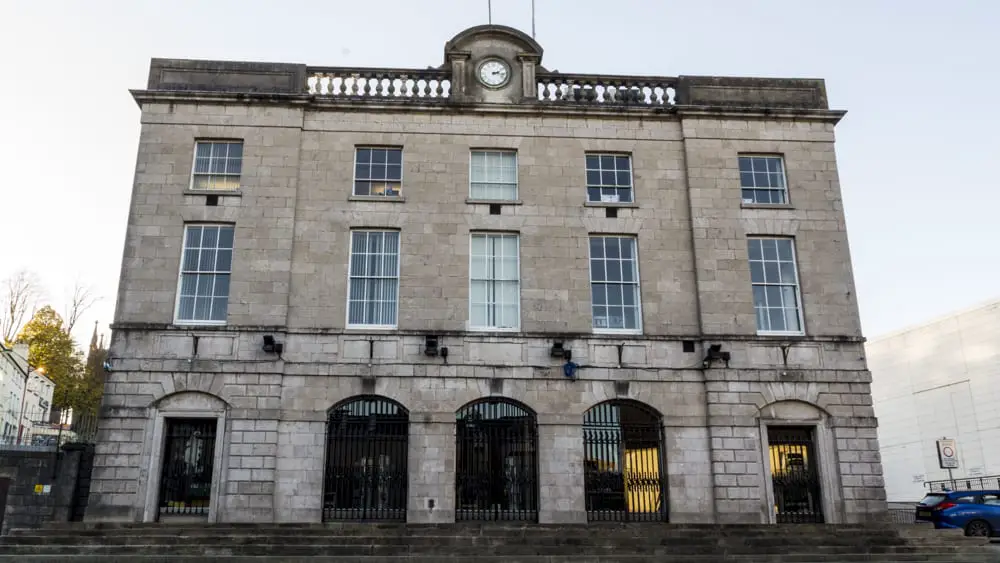 Fed up and disillusioned, a group of Armagh residents are planning to stage a protest in the city, with Northern Ireland's Government about to set an alarming new record.
Mass protests are due to take place at locations across all six counties on August 28.
They are being held to highlight how, on that date, Northern Ireland will smash the world record for the country which has gone the longest without a functioning government.
A reflection of the common dissatisfaction of the public, they are being held under the banner of the #wedeservebetter campaign.
In Armagh, a protest will take place on Tuesday, August 28, outside the Market House – the library building – at Market Square at 7pm.
Five Armagh residents are behind the rally and are taking action as they insist enough is enough.
They are also calling for people to come on board and help both in terms of numbers and financially, with printing and other organisational costs.
Anna McCann is one of those leading the charge and said the Market Square event will be a "peaceful protest".
She told Armagh I: "The idea is to bring at least 589 people together and have each person holding a number to represent every day we have not had a functioning government.
"As there is no funding for this event, we are asking that everyone brings their own number already prepared to the event on an A3 card – or cardboard of similar size. All we ask is that all numbers are as big and colourful as possible
"I have been so angry and frustrated by MLAs not turning up for work but still getting paid for a while and I happened to see a Facebook post by Dylan Quinn from Enniskillen last week.
"He said he was sick of the lack of political leadership we have in Northern Ireland and knew that lots of people felt the same.
"He highlighted that on August 28th Northern Ireland would break the world record for being longest running democracy without a functioning government.
"He said he thought MLAs were letting us all down and needed to get back to work and he wanted to tell them that enough was enough and that we deserve better.
"He asked that on August 28th, the day we would hit the world record, that 589 people would get together, one person for every single day that MLAs have been getting full pay but not doing their jobs, to gather in a colourful protest to put pressure on them to get back to work. "
He said he would be holding a peaceful, colourful protest in Enniskillen and invited people to join him.
"I was planning on going but then comments started flooding in asking were there any other protests planned," explained Anna. "Dylan encouraged people to host their own local events and that's how I got involved."
Anna and four fellow organisers have been meeting to move the protest forward and plan for the big event.
And to that end they are appealing for people to get involved and for local businesses to help.
"As a group of volunteers, we need financial support and assistance to help pay for costs such as promotional material, flyers, and insurance. If a business or number of businesses could sponsor that it would be a huge help."
Anyone who can help in any way is asked to make contact via the link below.
The organisers, via their facbook page have appealed to people to show their support in person or in kind, adding: "It doesn't matter where you are from or what religion you are this impacts and affects everyone."
Armagh I will bring you finalised details of the event when we have them closer to the time. And you can check out their Facebook event page by clicking here.
Sign Up To Our Newsletter