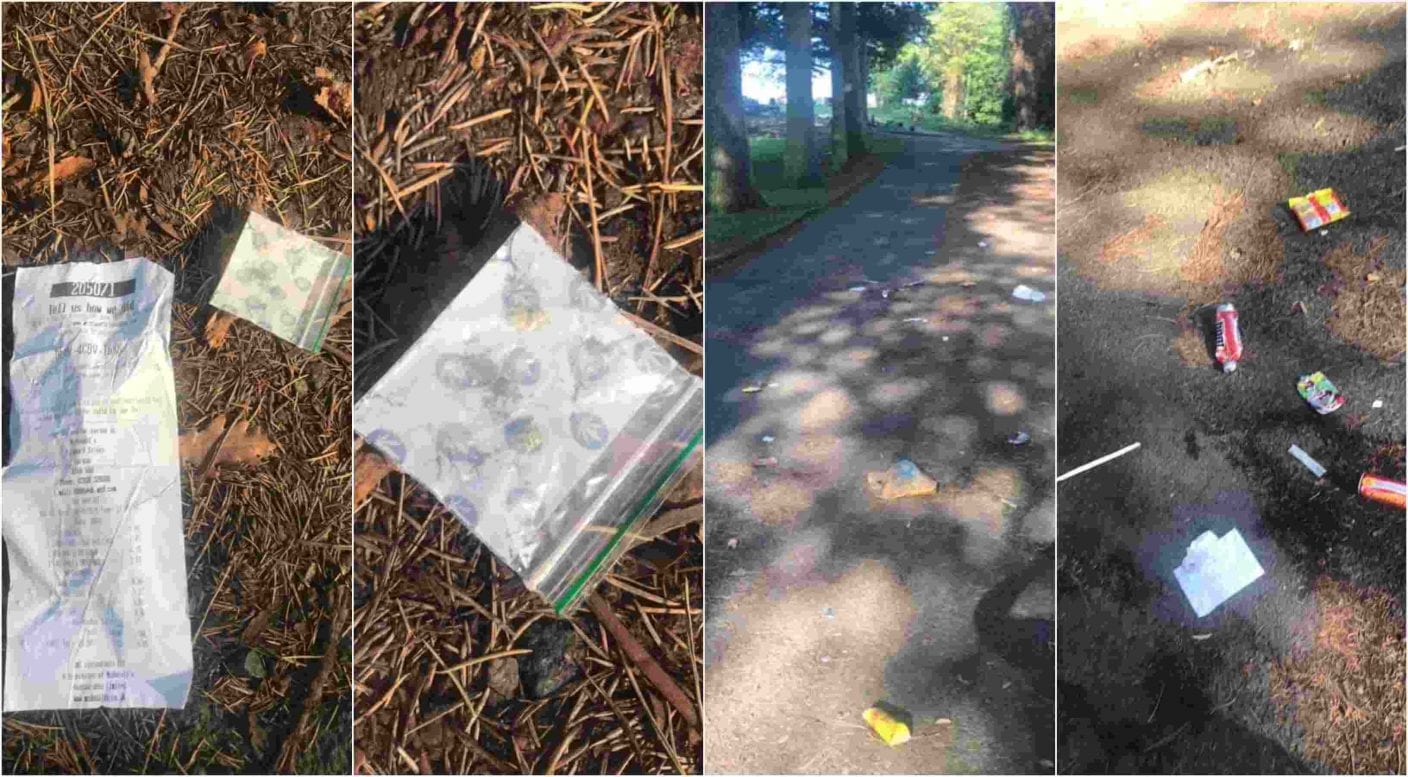 An Armagh resident out for a Sunday morning walk with his dog was left aghast at an unholy mess left behind in a city graveyard.
The tossed remains of fast food wrappers, drug paraphernalia and alcohol cans were discovered strewn in what is meant to be a tranquil place for residents to remember their loved ones.
Instead, in the early hours of this morning, that quiet beauty was abruptly disturbed.
The resident had been returning home when he discovered the unsightly mess in St Patrick's Cemetery.
"Litter strewn all round the place, litter which included the remains of a McDonald's, marijuana, alco shots, tins, crisps, it goes on," he said.
"I'm sure the owners of the marijuana could be easily identified by authorities should they care to check who was in McDonald's in Lurgan last night at 9.05pm and purchased this order and then came all the way to Armagh to desecrate the graveyard in which all our loved ones are buried, and where someday they will be too.
"Now I don't care if people want to smoke dope or not, that's their choice, I'd probably give them better advice as regards eating too much McDonald's food as it's more than likely worse for their health, but I would ask that they show a bit of damn respect to our deceased loved ones and those that visit the graveyard to pay their respects.
"I thought twice about cleaning the rubbish but I did as Sunday is usually a busy day there and some other person would just be annoyed when they saw it.
"If you want to party then don't do it in the graveyard, you'll be in there long enough when your time comes. Don't disrespect your entire community."
The resident, speaking to Armagh I, said he wanted to pay thanks to the groundsmen, clergy and family members of the deceased who do their best to keep the graveyard tidy.
"This is a common occurrence and people just pull up in cars and eat their takeaways, take drugs and consume alcohol and then discard their rubbish," he said.
"The police have been involved in the past in cooperation with the clergy and Sinn Fein to try and combat major drug dealing in the graveyard.
"If people don't respect a graveyard then what the hell will they respect."
Sign Up To Our Newsletter