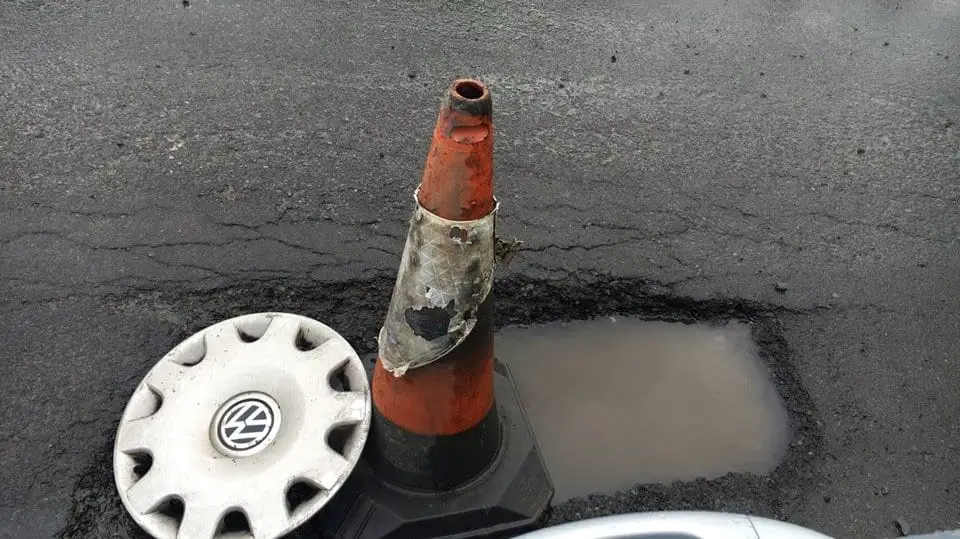 Have you got a road needs fixing? Who are you going to call? Nobody.
That's because the budget for repairing roads across the Borough will run out in October…next month!
The Department for Infrastructure says the £43m set aside for maintenance work, including filling in pot holes is almost empty, half a year before the conclusion of the financial year.
And as a result "difficult decisions have to be made".
The news could also mean the loss of up to 600 jobs in the construction industry.
Last year, we reported how the Armagh, Banbridge and Craigavon borough has topped the potholes league of shame.
The local council area had the highest number of defects on its roads out of all 11 'super-council' areas.
There were a total of 18,173 defects in this area.
And that is almost 6,000 more than the biggest council area – Belfast – which had 12,260!
Newry, Mourne and Down saw 12,260 defects recorded on its roads.
The Department for Infrastructure said: "Structural maintenance activities including pothole repairs/patching along with street lighting repair and grass cutting will continue to be carried out to meet all essential public safety requirements.
"Departmental officials have been liaising closely with industry bodies to keep them apprised of the budgetary outlook and is acutely aware of the impact on the sector.
"The department remains in contact with colleagues in the Department for Finance in an effort to improve the funding position, however, there are many competing priorities in the roads, water and transport sector and the current budgetary position means funding is limited and difficult decisions have to be made."
Secretary of State James Brokenshire has said he will implement a 2017/18 budget from Westminster in the autumn if there is no political deal.
Sign Up To Our Newsletter