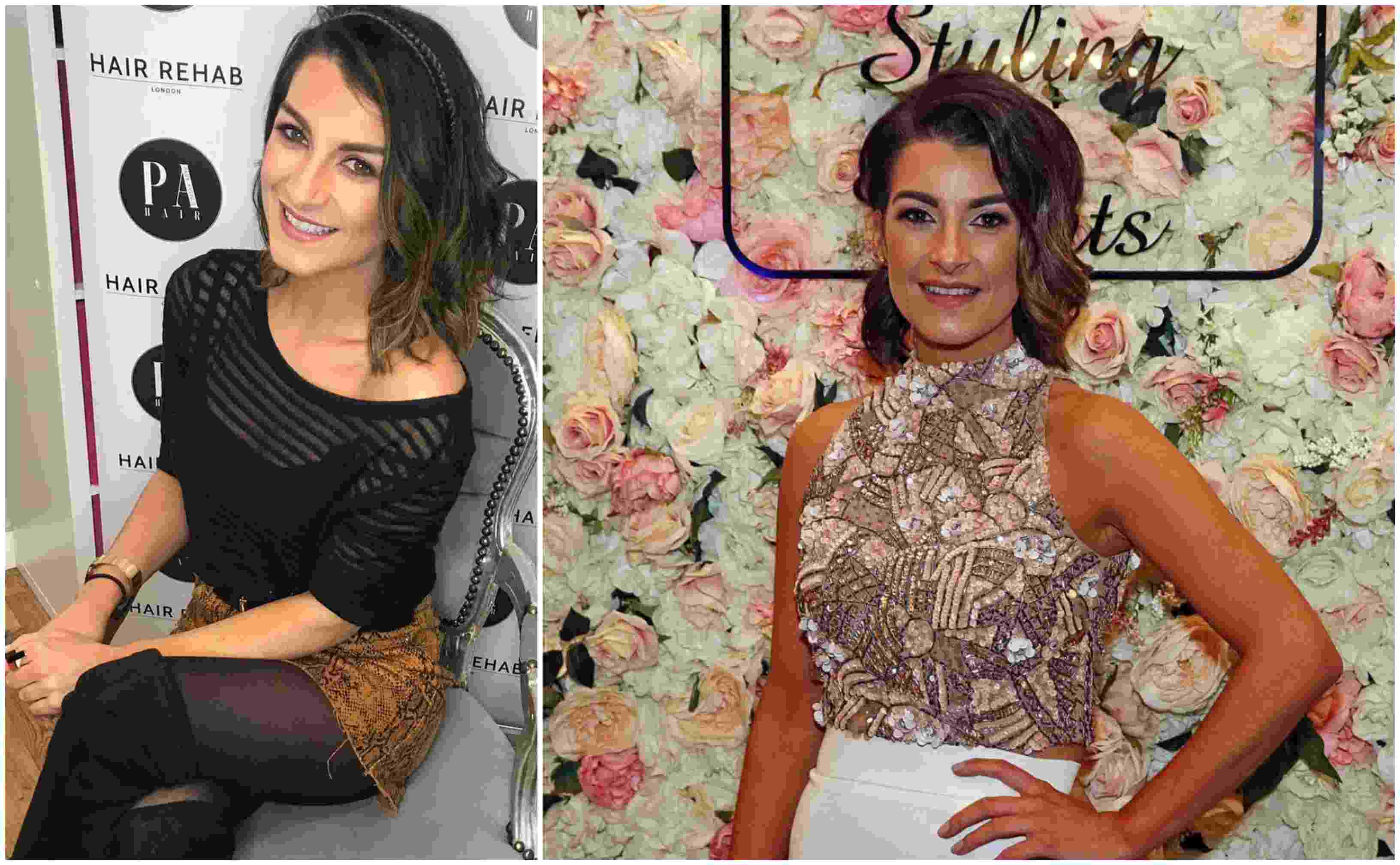 Blogging may be an accepted concept these days but it wasn't just a short time ago in cities such as Armagh according to a local woman who now boasts 20,000 social media followers.
No longer do consumers look through carefully curated, million-dollar advertisements for style inspiration – these days, people take their cues from social media personalities.
Bloggers use their growing online presence to help influence on social media feeds of both men and women day in, day out.
One such 'influencer' is Armagh's Denise Curran, who recalls a very different climate just four years ago, when she began blogging in earnest.
Speaking to Armagh I, Denise explained how it all began.
"I started modelling at a young age," she said. "I was approached by a lot of the shops in Armagh, with many of them asking me to visit and model their clothes.
"So my face became attached to fashion; I would wear the clothes to a show and they would sell out of the item the next day."
Unbeknownst to Denise at the time, she was a marketing tool and getting nothing in return – a fact pointed out to her by a close friend.
On that particular day, those candid words of much-needed advice would unearth a new side to the occupational therapist.
Denise took the plunge and set up what was to be her blog page, and was determined to put all her efforts in to make it work!
"Putting the word blog to what I was already doing was scary, no one was doing it in our area, maybe in the likes of Belfast but not Armagh," recalled Denise.
"There was a fear, would people want to follow me or have people saying who does she think she is, opening myself up for being judged'
However, she just "put on the blinkers" and ploughed ahead anyway creating her first posts with goals in sight.
"I can remember the first post; I put it up and woke up the next morning to check and I had 200 and something likes.
"My local community got behind me and shared it as it got bigger and bigger for that support I'm so thankful '
"It all really inspired me to try to create something that I would be proud of and not embarrassed by," she admitted.
Online backlash is an occupational hazard in this particular industry but Denise claims she has had a brilliant reception.
"The very odd time you do get negative comments, but 99% of the time the feedback I get back is positive."
And from the outset she was determined to make her blog a success, and has worked tirelessly to create the following she has today.
"It was set up as a hobby but I always have been business-minded about it.
"From day one, I said I am not going to be airy-fairy about this, I want to make money from it and for it to be worth my while".
Explaining, she said: "At the time a lot of my friends were getting married or having kids, and me still being single, I saw this as my chance to really do something for me, I was able to put my all into my blog and hadn't time for a man'
"I was a full-time occupational therapist at that stage trying to do my masters whilst blogging, that would come in time'
That's right, Denise also works four days a week as an occupational therapist.
"This is likely to shock a lot of people, the fact is I am not a full-time blogger, I have always kept these two parts of my life separate.
"So, yes I do have a responsible clinical lead OT job; I have thought about going full-time with the blog but I enjoy my health care work so much'
Upon leaving school Denise had the chance to go study fashion design but after some wise words from her parents to seek a "responsible" career she opted for OT and has no regrets.
She says: "I love my job I have always been a caring person and a people person, it also gives me an insight into what real values are.
"In my OT job, I spend a lot of time with upset families, older people, sick people and it makes me realise what is really important in life."
Denise comments that she often grows tired with people's obsession with perfection on social media. Life has ups and downs and can't always be perfect!
"My OT job has shown me real values; that's why I don't obsess over having the perfect photos or the perfect image when I am blogging, I'm me!
"See, if you are healthy and happy with family around you then you are lucky."
This to Denise is one of the reasons why she feels that her blog has been so well received by the public.
"I try to be real, honest and relatable with my blog; I think a lot of people follow me because of that.
"I try to show the real me, I do things other people can relate to and show people what to wear and how to wear certain styles'
Denise says that it isn't all about top dollar designers – although she is partial to a bit of the finer things.
"I know clothing can be expensive but I am just like everyone else, I enjoy a bargain and regularly frequent Primark."
This is all part of a general shift in how people get their inspiration in this modern era.
Denise quips: "People say to me 'Denise, I don't pick up a magazine anymore, if you wear it, I wear it', that's the kind of confidence I want to inspire".
The Armagh woman is now also an experienced events manager and has put on various fashion shows around the country.
Describing the evolution, Denise says: "The main purpose of my blog is to promote local boutiques and get people to support these businesses.
"I started working small fashion shows in Armagh involving all the local boutiques, after attending several fashions shows which I felt could have been run differently and more professionally."
So with this Denise added another string to her bow as she set herself the goal of putting on her own event.
"I wanted to run my own, bringing my own creativity and flair, and I also brought it to a bigger venue in the form of the Armagh City Hotel. The very first year we had 300 people attend."
Several years on and Denise's last show in Armagh, last February, had an attendance of 900.
View this post on Instagram
She commented: "People know there is going to be a good show; now people contact me to be part of the show because it is known for its success.
"I think that we all need to work together and gain from each other."
Although Denise's roots are in Armagh, she has taken her shows to other venues across Northern Ireland, such as Dungannon, Cookstown and Belfast.
The sky really is the limit for Denise who has branded herself her "own worst critic".
"I am one of these people that lie in bed at night and can't switch off, I am always thinking about how I can improve myself and what to do next'
"But I do have chill out time, and know when to switch off and have time away from my phone, that's important. Days spent with my family or boyfriend is my happy place and best way to destress'
Quite ironically for Denise, who confesses that she doesn't often get a lot of sleep, there is one dream that remains a constant in her mind.
"I would love to have my own range of jeans, something that I designed for woman wear and feel so comfortable and confident in, but feel I need to have a larger following before I can do that, that's the goal I will work towards'
One day Denise, one day!
You can check out Denise's blog on Facebook @DeniseCurranStylingandEvents, on Instagram @denisecurran or follow her on Snapchat on @denc12.
You can check out Denise's blog on Facebook @DeniseCurranStylingandEvents, on Instagram @denisecurran or follow her on Snapchat on @denc12.
Armagh I is keen to hear from independent businesses / business people across Co Armagh. We want to hear your story and what makes our independent businesses so special. Get in touch at info@armaghi.com.
Sign Up To Our Newsletter