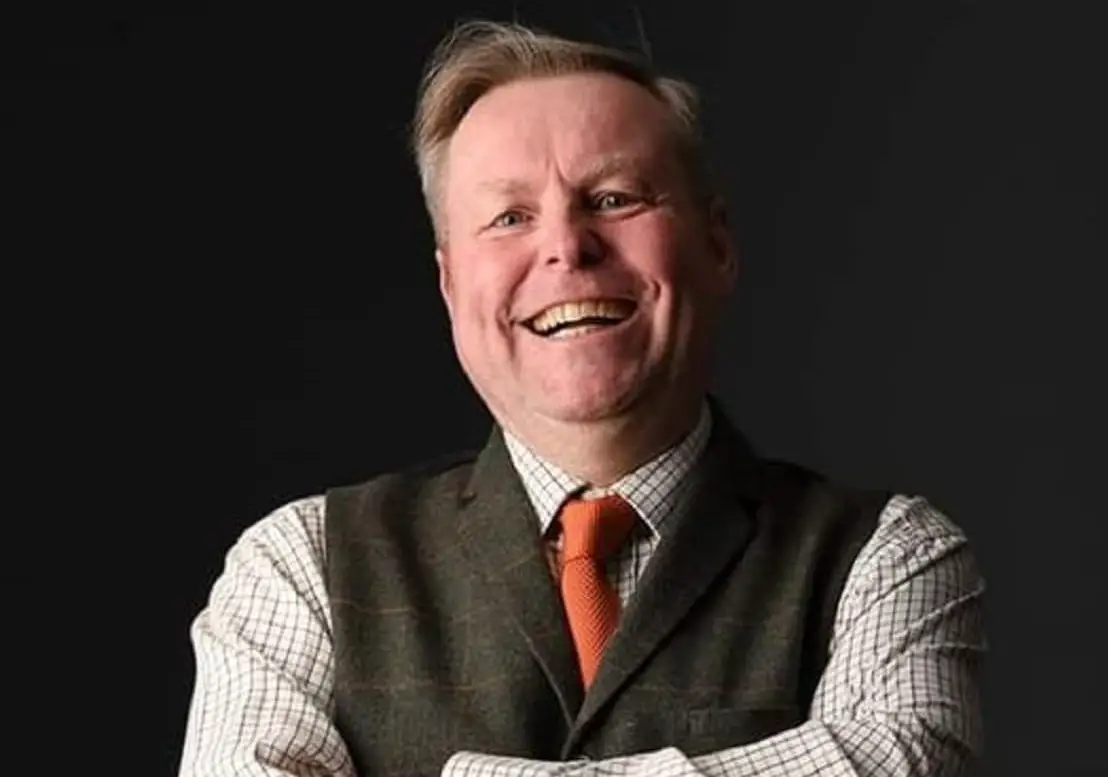 The funeral has taken place of one of the first permanent deacons appointed in the Armagh archdiocese.
The Rev Deacon Martin Barlow, who lived at The Beeches, Portadown, passed away on Friday, less than four weeks after being diagnosed with cancer.
Deacon Martin, who was 54 and married with two children and two grandchildren, was one of five men ordained on September 2013.
A graphic designer by profession, he served as permanent deacon in the Parish of Keady and Derrynoose.
At an extended Requiem Mass in St John the Baptist Church Drumcree today (Monday),  principal celebrant and Drumcree parish priest Fr Michael Sheehan told mourners there had been a "huge wave of disbelief, shock and grief" at the news of Deacon Martin's death.
"Many found it hard to believe, and were completely stunned at the news especially since it was only known to a very small circle of us that Martin was ill," he said.
"He was counting down the days to me, in which he was looking forward to Fionnlagh's First Holy Communion, his 30th wedding anniversary to Ursula and the diocesan pilgrimage to Lourdes, and in June he was planning to go to Rome for his 55th birthday.
"But then everything changes and we are no longer masters of our own destinies."
Fr Sheehan said Martin had been diagnosed with cancer on January 9 and after tests it was confirmed it was stage four.
"Yet, despite this news, Martin not only kept calm and upbeat, for everyone else's sake, but also remained his jovial self and at a very recent meeting with the archbishop said he wanted to remain in his ministry," he said.
However, his condition deteriorated and he went into hospital last Wednesday where he "slipped away in his sleep" in the early hours of Friday.
Fr Sheehan said that only three things would take away the pain and emptiness and "weld" the worlds of before and after Martin's death – time, the memory of Martin himself, and faith.
Referring to the words of St Paul in the second reading, he said: "The greatest gift of our faith is the promise of eternal life and so gives us the consolation that we will see Martin again and that he has gone to a better place, namely the Father's kingdom."
He said Martin "did plenty for those in need, and so for Jesus, as a deacon with his work in Keady with the St Vincent de Paul Society, helping feed the hungry and clothe people, and even became Santa for them every year, which he loved".
"His work with the Legion of Mary and the Knights of Saint Columbanus, his work in visiting and helping the sick on a diocesan pilgrimage to Lourdes and in the many, many other ways Martin quietly helped people, only known to God.
"And we have Jesus' very word that, as a reward for this, Martin will be welcomed into the kingdom of heaven."
He added that many would remember Martin for his "boyish, cheeky smile, his very gentle and kindly nature, his sense of humour and his wacky shirts, shorts and odd socks".
"But he was a man who always put everyone else's needs before his own, right up to the end …if he could help anyone in any way, he would."
Fr Sheenah added he was a "humble man", winning awards for his work as a graphic designer, and thanked Ursula for having shared the gift of her husband as he "did enrich the life of our diocese with his ministry".
Extending the condolences of all the clergy, including Archbishop Eamon Martin, Bishop Michael Router described Deacon Martin as "outgoing, joyful and committed to his faith" and said he had made a huge impression on all who knew and loved him.
"Whenever there was loud laughter and fun, you could be sure you would find Martin in the middle of it," he said.
Deacon Martin is survived by his wife Ursula, sons Shea and Oisin, grandsons Fionnlagh and Zeph, mother Ann, siblings Aideen, Fionnuala, Neil and Eilis, and the wider family circle.
He was predeceased by his father Gerry and sister Grainne.
Interment took place in the adjoining cemetery.
Sign Up To Our Newsletter