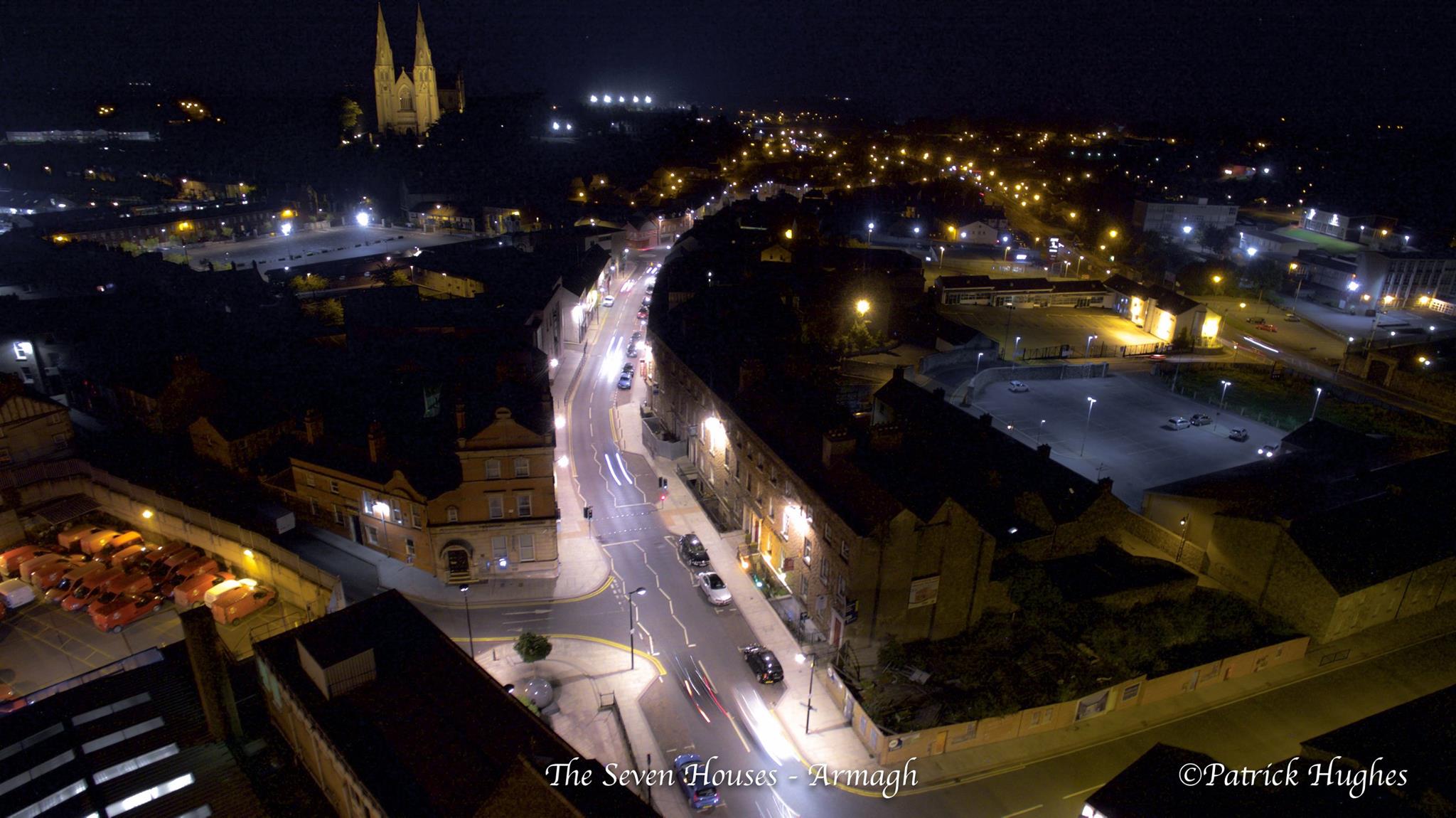 Work on a £2million project to regenerate Armagh city centre is expected to begin in April next year.
In January, the Heritage lottery Fund (HLF) awarded the £1.98m to revitalize core areas of the city.
The main aim of the project will be to bring disused buildings back into productive use as well as creating jobs in the city.
The money will see the repair and re-use of up to 30 buildings, create 20 jobs and five new businesses. This includes securing 10 jobs and four existing businesses.
And Armagh I understands the old Dunnes Stores site on Upper English Street will be redeveloped as part of the overall project.
Council officials recently held a meeting with the HLF and have agreed to undertake a full review of the originally submitted property list, from the high priority, through to those on a reserve status.
Councillors are expected to be briefed further on the plans in due course.
It programme will also include the delivery of an exciting programme of complimentary activities to ensure that everyone who lives, works or visits Armagh City can enjoy, experience and learn about its unique and wonderful heritage.
Paul Mullan of HLF said the plans would "play an important role in regenerating the city's commercial core, restoring its economic heart and opening up its unique heritage for both local people and visitors to enjoy".
Read more news:
Staff members left shaken as off-licence is robbed by masked men
Teenager accused of killing Lesley-Ann McCarragher claims he sold car 45 minutes before collision
A first white water canoe trail of its kind in Ireland set for county Armagh
Lesley-Ann McCarragher to be laid to rest in Armagh on Wednesday
Additional £500k for ambitious Gosford Forest Park plans
'Beautiful' teenager Lesley-Ann McCarragher passes away in hospital after Armagh hit-and run
Elderly woman dies in six-vehicle motorway crash
Mother of IRA victim granted permission by High Court to challenge play park naming
Your roads are 'deplorable' but we won't be fixing them 'any time soon'
Sign Up To Our Newsletter