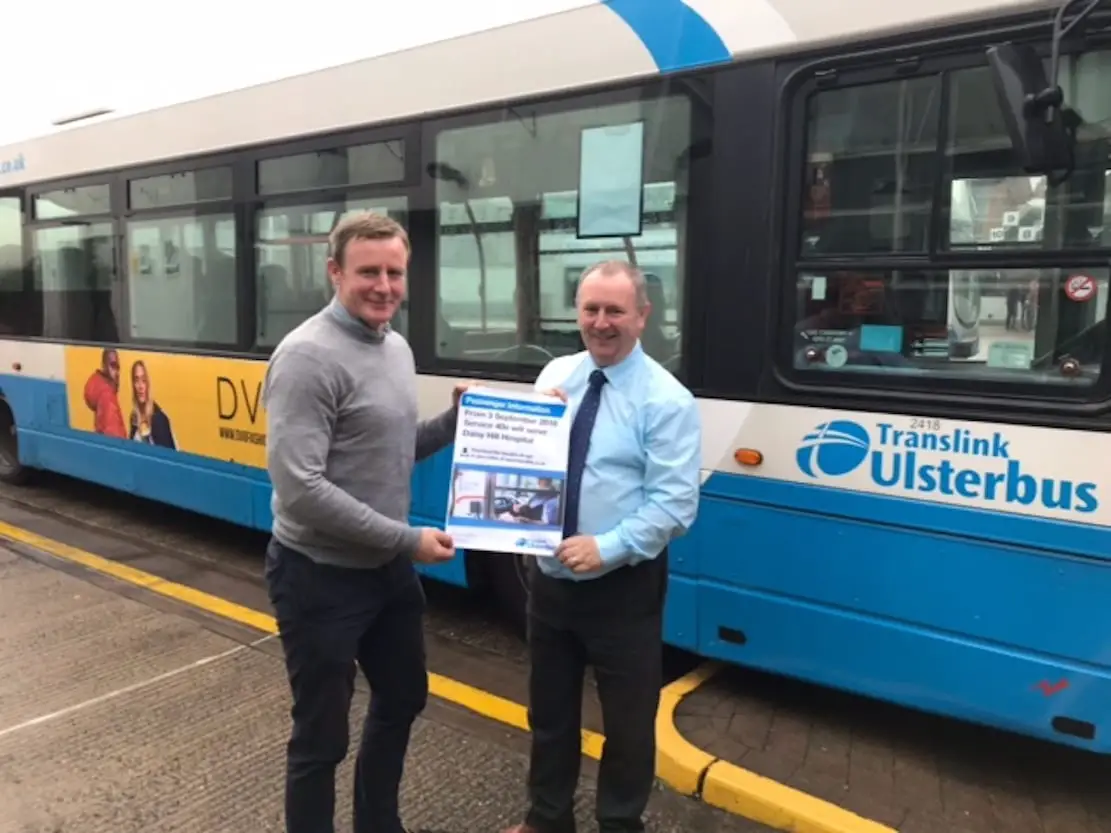 Daisy Hill Hospital has been added as a passenger stop on the service between Armagh and Newry.
The hospital will be now be included in the popular 40e service.
SDLP MLA Justin McNulty welcomed the inclusion, stating that he made contact with Translink in Armagh to seek the inclusion of Daisy Hill Hospital on the service between the two cities.
"I had been contacted by constituents in Armagh who found it extremely difficult to attend medical appointments in Daisy Hill Hospital using the normal bus service," Mr McNulty explained.
"I asked that consideration be given to include Daisy Hill on the route and I am delighted this has been accommodated.
"Often it is assumed that people from Armagh City and the surrounding area it tend to look towards Craigavon Area Hospital instead of Daisy Hill but this is not the case.
"I had been contacted by people expressing the need for a service to Daisy Hill Hospital and I raised this with Translink in Armagh."
Mr McNulty said he is delighted Translink have responded in such a positive way and with such speed.
"This is a positive development and means that anyone who boards the Number 40e Service from Armagh, through Markethill, Whitecross and onto Newry can avail of a Service direct to Daisy Hill Hospital," he said.
"This is a vital support for Daisy Hill.
"I want to thank Translink for their swift response in relation to this matter and the Manager in Armagh Gerry D'Arcy in particular.
"I have always found Gerry and his team to be most accommodating and thank them for their work in our community."
Sign Up To Our Newsletter