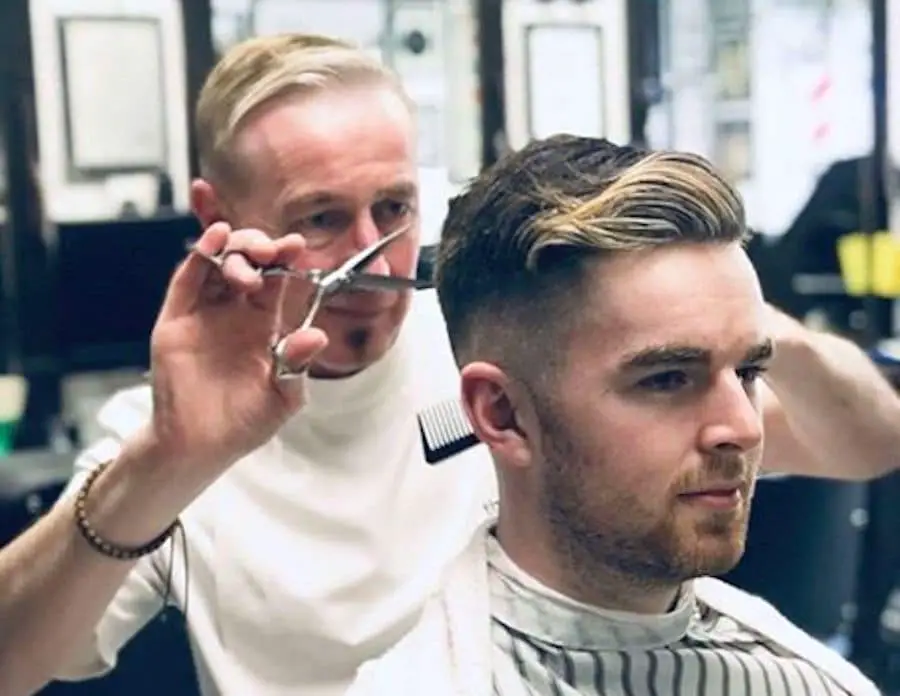 An Armagh barber has hit out saying those offering "homers" – or still cutting hair – are harming the very community they live in.
Most shops closed before the government shutdown on March 23, yet some barbers are still offering home visits – some wearing no protective gear whatsoever.
Mark McSherry – proprietor of The Barber SRSB at Lower English Street in the city – has stated that those who are involved are putting lives at risk by doing so.
He has warned those providing or partaking in this "black market" option: "The last haircut you could be getting could be the one in the mortuary."
Speaking to Armagh I, Mark said: "It is happening, there are loads of homers from speaking to others online, but they need money. I mean I am OK, I furloughed my three and they are happy enough.
"I have not cut hair for anyone from the lockdown, my own father has been torturing me. He lives in my space but I still wouldn't do it because if he got it and it was traced back to me, how would I live with that?"
Mark says that he has been offered a substantial amount of money from some people to cut their hair but not from his usual clientele.
He said: "Thank God most of my clients would not insult me by offering me loads of money; I think they know me long enough to know that wouldn't be my route. I just think that if we all just quit it we would be back that bit sooner.
"It is up to people's personal choices, I have said I value life more than I value a haircut!
"It is not annoying me that people are making money from this. If you are financially struggling and have not been furloughed, their arms are tied but I blame the people going to them."
"After today's update, I'm hoping these people will stop; we have had deaths on our doorsteps in Armagh. The public need to stop supporting these people, that way we all might get back sooner but unfortunately it will be much later if this, and other black market operators, continue doing what they're doing."
But it has been clear, not everyone with a fresh new barnet has been going underground for their look.
Mark joked that others have been sporting some very interesting lockdown cuts.
He added: "There are a lot of my customers sending me pictures, they are all shaving their hair.
"I bumped into one boy who has given himself a bowl haircut and he usually gets a fade. There was another in the shop got his brother to cut his hair, I wasn't going to know it. There were two lines but I said to him 'sure it will get you through'.
"I have lent out clippers to nearly everyone in the country and I have had to make a few calls to try to get them back."
During the closure, Mark has kept himself busy decorating the store and getting it set up for post-lockdown operation.
"I am waiting on perspex coming and have taken out a chair to widen the space between them," he explained.
"I am going to be wearing a mask and a face shield when I start back, whether I am told to or not. I will wear gloves and certainly won't be offering beard shaving or trimming.
"The biggest problem is that we are not regulated, we have been trying to do it for 26 years. We are under the wire but thank God for the Hair and Barbering Council who are helping put in place the right stipulations.
"One of my biggest fears is that this could all go pear-shaped when we do go back if barbers are not following the rules and I fear that many in the country won't.
"It will be flat out for three weeks. The demand is there and they will ignore social distancing or limit those in the shop, even if the government comes out and says it they will not abide by them."
Sign Up To Our Newsletter