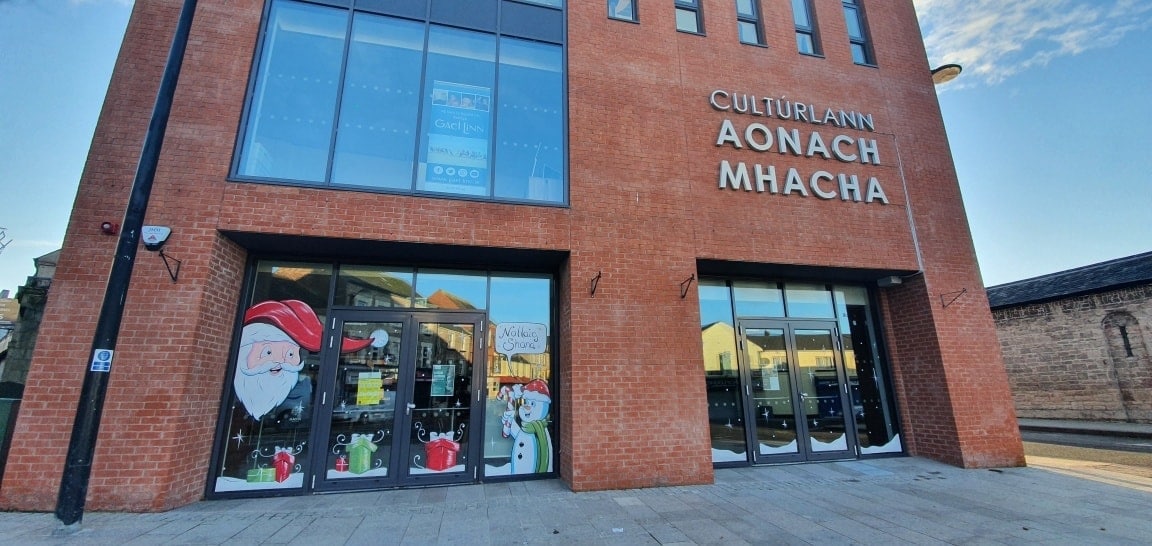 The Arts Council of Northern Ireland recently announced funding of £10,864,610 from their Stability and Renewal Programme for Organisations (SRPO), to support 168 cultural organisations across Northern Ireland affected as a result of the Covid-19 pandemic.
The Stability and Renewal Programme is part of the £29 million NI Executive allocation that was made to the Department for Communities to support the arts, culture, heritage and language sectors which have been severely impacted by Covid-19.
The 168 organisations were offered grants to help them respond to the continuing negative impact of the Covid-19 crisis; the programme was specifically designed to stabilise organisations financially to prevent closure and/or to allow continued delivery of outcomes, and support renewal plans.
Thirty-nine of the 168 organisations offered funding are first-time applicants to the Arts Council, representing the commercial entertainments sector and creative industries and eight of those organisations are based in the Armagh, Banbridge and Craigavon areas.
Roisín McDonough, Chief Executive, Arts Council of Northern Ireland said: "This announcement of £10.86 million of funding will be of benefit to 168 cultural organisations and the Arts Council thanks the Minister for Communities for making this emergency fund available.
"It is very much needed to help stabilise the wider arts, cultural and entertainment sectors in these difficult times and to plan for eventual recovery."
Deirdre Hargey, Communities Minister said: "I know that the arts and creative sectors have been disproportionately impacted by the pandemic and that this financial support is vital to stabilise organisations and prevent many from closing permanently.
"This funding will eliminate deficits which organisations have accumulated from 1 April 2020 because of reductions in income, coupled with unavoidable ongoing costs.
"The arts and creative industries have an important role to play in helping us all emerge from this pandemic, and this support is designed to stabilise organisations until they can reopen and resume delivering their important benefits to our community."
This Fund marks the third round of funding to provide much-needed financial support to cultural organisations which have been decimated under the Covid-19 lock down. The closure of theatres and venues, the cancellation of festivals and events and the disappearance of live audiences has been devastating to those who work within these sectors, those who helped drive the regeneration of our local economy.
Examples of organisations offered SRPO funding in the Armagh, Banbridge and Craigavon areas include:
The Armagh Rhymers – SRPO funding offer £37,740
Comhaltas Ceoltoiri Eireann – SRPO funding offer £30,830
The Armagh Rhymers deliver quality art to a variety of sectors in society, many from the most deprived background. A lot of their work takes place in schools providing quality storytelling & bespoke interactive plays using music, song, dance, puppets and masks. They also take part in a wide range of events and festivals such as the Belfast Mela, Halloween in Derry-Londonderry and the Big Arts Festival in Ballycastle. The Armagh Rhymers have also toured internationally in USA, China and Europe.
Comhaltas Ceoltoiri Eireann is a grassroots, volunteer led, cultural organisation engaging with thousands of people per week and creating hundreds of opportunities for people to engage with high quality arts experiences through its branch network. CCÉ branches offer low cost music workshops, classes and performance opportunities, supporting the teaching and development of musicians, singers, dancers and language enthusiasts across age ranges. Each year CCÉ organise the Fleadh series and have been involved in of a number of new musical commissions including the Two Traditions Orchestra within FODC "Beating Heart of Ulster" and the National Folk Orchestra of Ireland music suites, "Boroimhe" and "Legacy".
All organisations based in Armagh, Banbridge and Craigavon that were offered funding are listed below.
All Set Cross Cultural Project – £5,941
Aonach Mhacha – £77,090
The Armagh Rhymers Educational & Cultural Organisation – £37,740
Barros D'Sa & Leyburn Ltd – £11,100
Charles Wood Festival of Music and Summer School – £21,015
Comhaltas Ceoltoiri Eireann – £30,830
Jennifer Marshall School of Dance – £4,000
Portadown Wellness Centre – £23,820
Sign Up To Our Newsletter