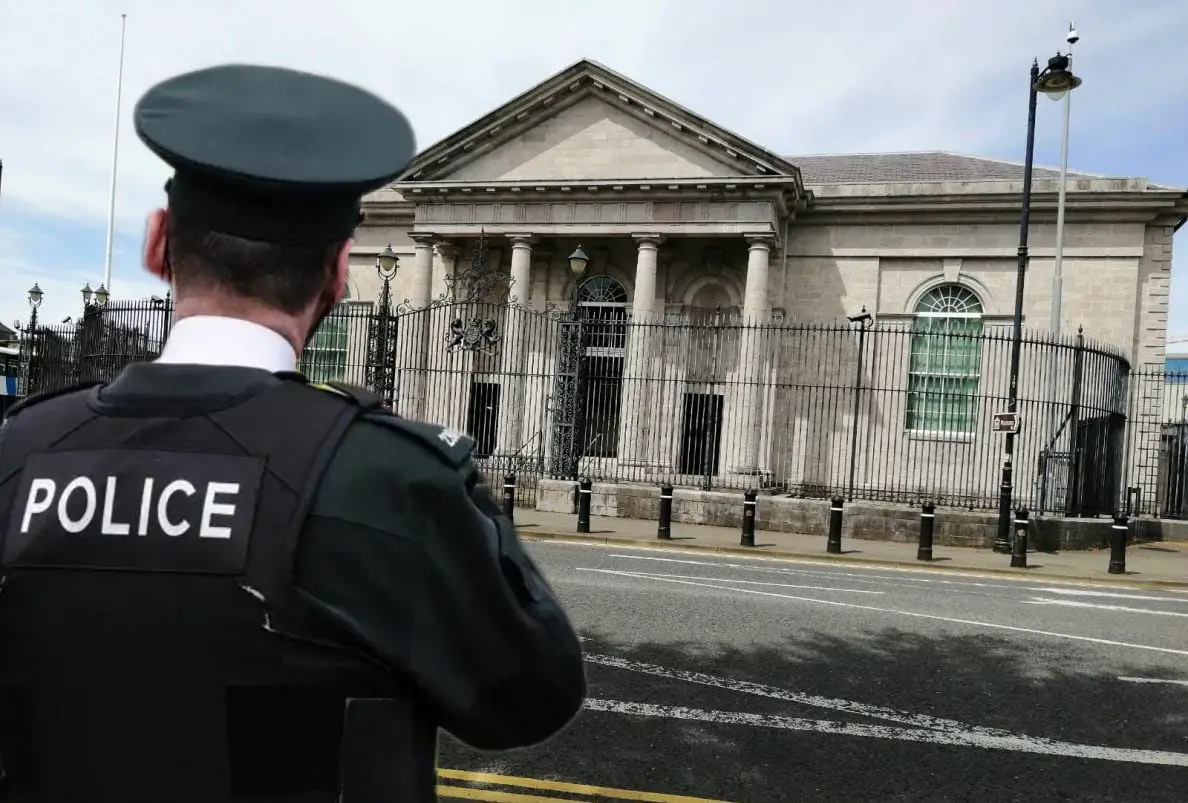 A man who was caught in Armagh under the influence of alcohol whilst on court bail proceeded to assault an officer, a court has heard.
Stefan Hyde, with an address at the Linen Court Hostel, Armagh, appeared before the city's Magistrates' Court, sitting at Newry Courthouse, via videolink from Maghaberry for sentencing.
The 28-year-old was charged with disorderly behaviour, criminal damage, assault on police and resisting police.
The prosecution outlined that on May 7 2022, police were on parade duty on the Mall in Armagh when they observed the defendant, who appeared unsteady on his feet.
Police were aware that he was on court bail, and not to be under the influence of alcohol. On seeing police, the defendant began to run off, before being followed and intercepted by police.
He then began to shout and swear, telling police to "f*** off" and "tensing up" when they were trying to restrain him. A crowd then gathered in the area and observed the defendant's behaviour.
The prosecution added that whilst being restrained, the defendant had assaulted a police officer by kicking him on the left leg and biting his thumb. Extra resources were required to restrain him and place him in a cell van.
The defendant was then arrested for disorderly behaviour and assault on police. No replies were made to caution and he was further arrested for criminal damage to a police radio.
On hearing the facts of the case, District Judge Anne Marshall noted that the defendant was in breach of a suspended sentence from 2022.
Hyde's defence barrister, Conor Coulter, explained to the court that a custodial sentence had been imposed on the defendant the previous week, and that he has a "significant sentencing exercise" coming up.
"There is very much an acceptance on his behalf that there is some considerable time to be spent in custody," he said.
In Hyde's defence, Mr Coulter told the court that his client, who he said had a "litany of difficulties" with drugs and alcohol, had entered a guilty plea.
He added that upon his release, there will be significant scrutiny on the defendant by social services, in respect of his new born child, which could act as a deterrent to any further offending.
District Judge Anne Marshall imposed a sentence of three months for the offences before the court, three months for breach of a suspended sentence, and one month for a breach of a combination order. These sentences are to run concurrently with each other, but consecutively with the sentence that the defendant is currently serving.
---
Follow all the latest court news here.
Sign Up To Our Newsletter