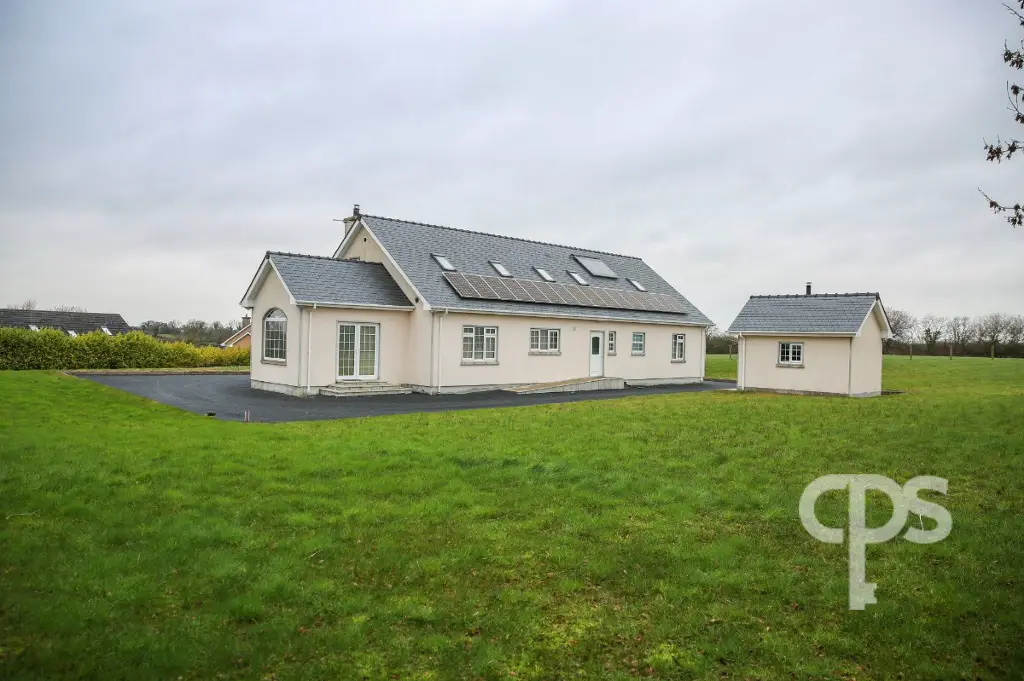 Described as a "once in a lifetime" opportunity, this £325,000 award-winning property, is nestled just a few miles outside the historic ecclesiastical city of Armagh.
The Green Future House, being marketed by the award winning CPS Property in Armagh, provides an approximate 77% improvement in thermal performance compared to a traditional build, according to the studies of the Ulster University.
That's an annual heating cost of approximately £300!
The detached bungalow was the first ever in the province to be awarded five years of free council rates under the Low Carbon and Zero Carbon Homes Scheme.
It's situated just on the A3 Monaghan Road between the town of Monaghan and Armagh.
Middletown is close by, offering a local convenient store and primary school.
Art O'Hagan of CPS Property, said: "We are delighted to offer this Carbon free home to the market place, not only is it cost effective living but good for the environment long term, hopefully this proactive innovative strategy is appreciated & becomes industry norm in the future, we in CPS have just taken delivery of our new fleet of Hybrid cars as we feel this is the way forward."
In order to get the full feel of this highly sustainable property please contact your local Armagh CPS Branch Manager Ryan Molloy to arrange a viewing, "strictly by appointment".
For more information on the property, click here.
Features
– First New Built Zero Carbon Home
– 77% improvement in thermal performance compared to a traditional build (see pictures)
which was researched by Ulster University: Centre for sustainable Technologies
– 3 years left on Domestic Renewable Heat Incentive RHI (£630.00 YEARLY)
– Microgen Rocks (PV on Roof Back to Grid) Approx £670.00 Yearly Until 2032
– Detached Bungalow
– Heating Costs Per Annum Approx £300 – £400
– Grant Biomass Boiler Fuelled with Wood Pellets
– Triple Glazing Windows
– LED Lighting Throughout Property
– Zero Dust, Pollen or Pollutants (Helps Eliminates Allergens)
– Constructed in ICF Insulated Concrete Form
– Air Tightness Test was 0.97
– Biological Waste Water Treatment Plant
Newsletter
Sign up for our weekly newsletter here.