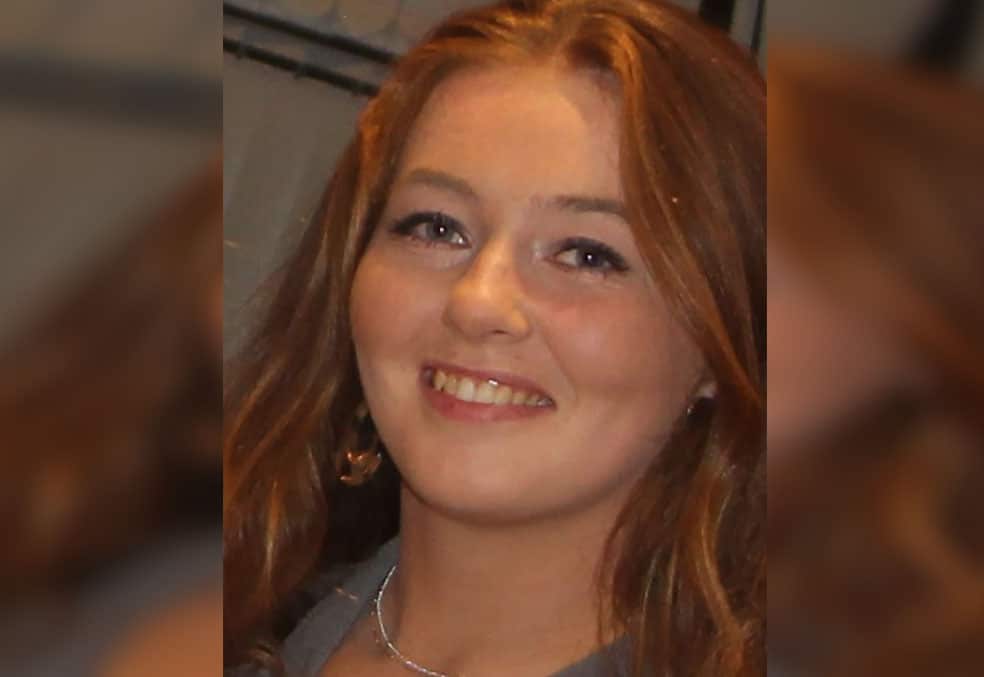 Significant progress has been made in the Katie Simpson murder case, which includes a site visit of the scene, Derry/Londonderry Magistrates' Court has heard.
Katie, aged 21 and from Armagh, died just under a week after being allegedly rescued from a suicide attempt by her sister's partner Jonathan Creswell in the house she shared with them, their children and another woman.
Aged 34 and with an address which cannot be published, Creswell is charged with murdering Katie on August 3, 2020, having discovered she spent the night with a male friend.
It would be over six months after Katie's death before Creswell was arrested, despite concerns being reported to police, even while she lay fighting for her life in Altnagelvin Hospital.
Specific information was not acted upon and police were apparently "settled" on death resulting from suicide, with all other possibilities shut down without investigation or consideration.
Efforts to have this reviewed were frustrated when the Police Ombudsman refused to accept complaints contending investigations cannot be undertaken if the reporting person is not related to the victim
This was brought to the attention of the Department of Justice, who instead stated: "There is potential for members of the public to be well informed as to facts… If a member of the public alerted police to concerns but police failed to act, that person would be entitled to complain."
When advised of this, the Ombudsman immediately switched position and enquiries commenced.
Meanwhile, a high level PSNI review was carried out and a new investigating team took over who launched a murder inquiry.
Just over two months later, Creswell was arrested and initially remanded in custody.
During that time, a witness came forward explaining that on the morning in question she travelled to Creswell's were they had pre-arranged to meet, while the other three women were out and the children were with his mother.
However on arrival, she encountered Creswell returning from leaving Katie to an ambulance.
He entered the house, stripped off his clothes and instructed the witness to place these in a bag.
As he climbed the stairs he allegedly ordered her to "clean blood off the banister" then took a cold shower.
The witness placed the clothes into her car then drove Creswell to the hospital where several people had gathered.
Two women joined Creswell and the witness in her car, where he announced his intention to tell medical staff the bruising on Katie's body occurred by a horse trampling her.
A pathologist would later describe these wounds as: "Tramline injuries consistent with being struck by a rod-type implement."
Creswell's partner has claimed he confessed to beating Katie the night before she was allegedly found hanging because, "She told him a lie".
The clothes were handed to another woman who washed them in an external laundrette in Fintona, claiming to be "unaware of the significance".
In the aftermath, two women were arrested, one in Omagh and the other in England. Both have been reported for prosecution for assisting an offender, withholding information and attempting to pervert the course of justice.
Two more women would subsequently be similarly reported.
While it was previously disclosed additional suspects had been added to the case it remains unclear if these will run alongside Creswell's or separately.
During the latest court hearing a prosecuting lawyer advised: "A site visit was conducted in June and matters have progressed since then."
He added the committal papers to formally apply to transfer the case to crown court were signed on 23 August and it may be possible to identify a date for this imminently.
District Judge Barney McElholme adjourned the case until September 28.
Sign Up To Our Newsletter