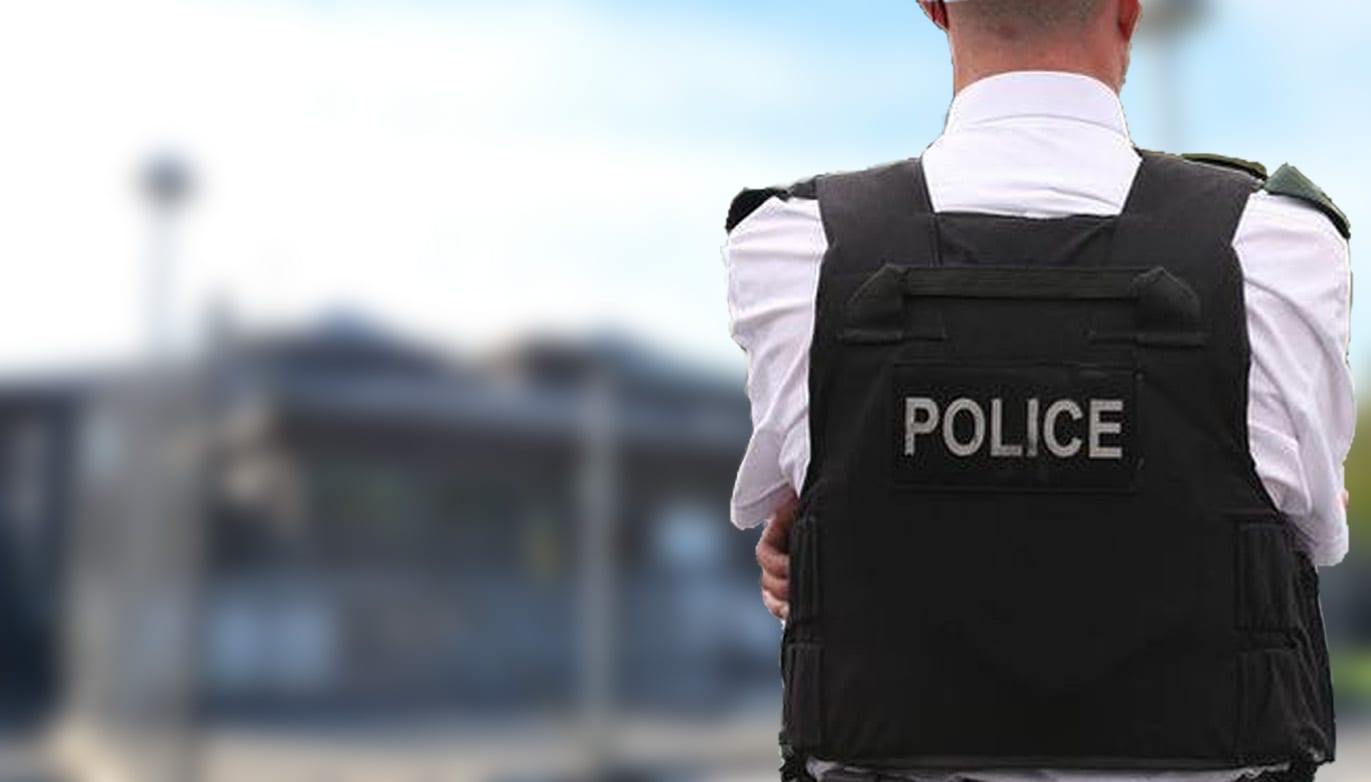 An Armagh man who claimed that the voices of a girl and a boy sent him into a trance telling him to kill his best friend has been denied bail.
Court heard the 21-year-old told police, "I battered him out there and I will batter you too", before punching one officer on the chin.
Patrick Pearse Killen, of Corrigans Court, appeared charged with grievous bodily harm with intent, two counts of possession of an offensive weapon with intent to commit an indictable offence, assault on police, common assault, threats to kill and attempted theft at Craigavon Magistrates' Court, where he appeared via videolink from Maghaberry on Friday.
Defence barrister Ciara Ennis informed the court that a bail application was being made on the defendant's behalf.
A constable was called in order to outline allegations in the two cases which led to the charges which Killen faced.
The court heard that on January 25, at 9.40pm, staff at Praxis in Portadown, contacted police regarding a resident, the defendant, who was allegedly shouting and swearing with a knife in his possession.
Killen was arrested but later released, and on January 30 police were once more called by staff at the facility.
They alleged two individuals, one of which was the defendant, had tried to steal a TV from the premises.
Staff noted that Killen appeared under the influence and when challenged they alleged he threatened to slit one of their throats.
They further claimed defendant then threw a wall clock at the same staff member before going upstairs and returning with a kitchen knife.
They would claim that after grabbing both of Killen's arms they were able to get the knife off him and he was subsequently arrested.
The court was informed that on February 25, at 1.30am, police were called to Irwin Drive in Lurgan, and at the scene they found the alleged injured party covered in blood with cuts to his head.
He told police that he got into a fight with a friend, the defendant, who had been staying with him and had asked him to leave.
He would allege that, whilst outside, they had fought and Killen had struck him a number of times over the head with a bottle.
Court was told that nearby police located the defendant with blood stains on his clothing and he was aggressive towards them, stating: "I battered him out there and I will batter you too".
He was arrested after he allegedly punched one officer on the chin.
Blood was observed by police on the ground and a bottle with blood on the base was seized.
An independent witness claimed to have seen and heard the alleged injured party calling out for help.
Court heard that during interview, the defendant said the alleged injured party was his best friend of two and a half years and he claimed to have been in a trance with the voices of a boy and a girl in his head.
Killen, it was stated, said he had not taken his medication for a few days and that the voices had told him to kill the alleged injured party.
He said he was in a trance and could not get out, the only thing he could remember was the living room being a mess and punching the police officer.
The defendant denied using a bottle to hit the alleged injured party.
The constable stated: "There is a high risk of further offences. There is a concern for the public due to his mental health problems in that he heard voices that told him to kill his friend and had no control over his body."
Ms Ennis said: "This is a young man who previously had the assistance of Praxis. He is a diagnosed paranoid schizophrenic. For some reason he stopped his medication and that led to these incidents.
"He does have a record for theft but nothing for violence. These were two offences close together, he does make certain admissions so that takes away the presumption of innocence somewhat but he still has presumption to bail."
She added: "The address is in Armagh with his mother. This takes him out of the Lurgan area. There can also be stringent conditions including a curfew and tagging.
"He will also be able to re-engage with a mental health team as the failure to take his medication has led to these offences."
District Judge Steven Keown stated: "My view is that there is a very high risk of re-offending and there are no conditions that would even come close to managing that.
"You would need a detailed medical report to even get started on an application for bail, and even then it is not certain to be granted."
Bail was refused and the cases were adjourned until March 13 for an update.
Sign Up To Our Newsletter