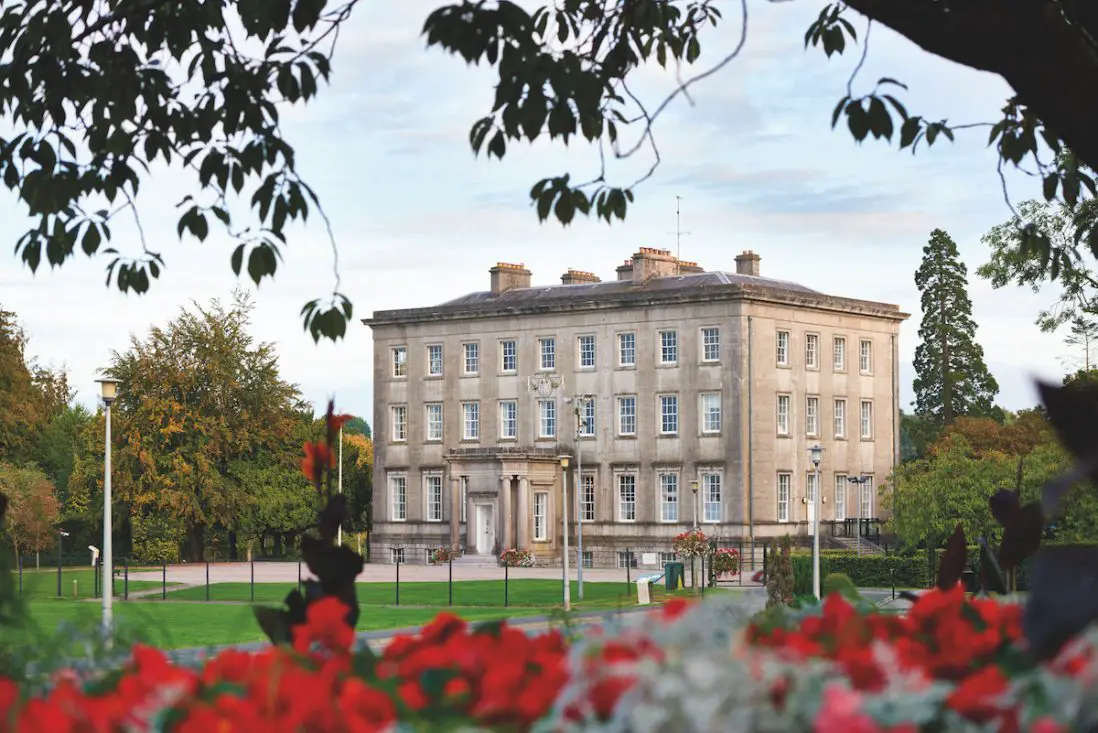 Plans to remove Council meetings from the Palace Demesne have been slammed as an "anti-Armagh agenda" by a city councillor.
Sinn Fein's Darren McNally says ABC Council plans to remove the main democratic meetings from Armagh altogether doesn't bode well for the city and has questioned, "where will it stop?"
A report to go before the Council's Governance committee – sitting in Armagh – tonight (Wednesday) will recommend that the Palace becomes "the primary venue for all civic receptions, where possible", and that Banbridge (Planning) and Craigavon Civic Centre hosts all other major Council meetings.
The report cites operational and technical difficulties to hosting meetings in the Palace, including potential health and safety issues "given the top table is on a raised dais".
The acoustics and lack of appropriate technology is also a hinderance to the recording and functionality of meetings.
However, councillor McNally says his party will be vehemently opposing these plans both tonight, and should they win approval with the committee, at full Council at the end of the month when any potential decision will be ratified.
"Taking stuff out of Armagh and moving it to Craigavon, it doesn't bode well, and where does it end," councillor McNally questioned.
"I feel this is part of an anti-Armagh agenda and simply not fair."
He added: "You only have to look at what happened with St Patrick's Day last year when it was hosted the day after the 17th.
"And the planned leisure village in the city – you'd think that would be nailed on but there are still plenty of people in Council with objections to that. I just fear this is another case of that agenda.
"Council are saying all civic receptions will be held in Armagh from now on, but that's not feasibility for people in Dromore or Rathfriland.
"I feel this is a dilution of what was originally agreed when these legacy councils amalgamated."
SDLP councillor for the Armagh area Thomas O'Hanlon says the plans, if carried out correctly, will be good for Armagh.
"Tonight is about reinforcing and reaffirming Armagh as the civic headquarters of this Council.
"You can look at the fact we will now be taking all civic receptions to Armagh, the Party Leaders' Forum to Armagh and the Council chamber will be permanently set up to host civic receptions."
Councillor O'Hanlon says it would be a waste of ratepayers' money to invest in improving acoustics, and everything else that goes with it, when there has been thousands spent on doing exactly that in Craigavon and Banbridge.
"The set-up for meetings in the Palace is dreadful," he admitted. "In terms of acoustics and the fact the room needs to be taken apart after every meeting, it's a waste of staff time and to be honest a lot of work would need to be done to bring it up to scratch.
"We are mindful that this is not about Armagh losing out and Craigavon gaining because it has to be fair and balanced.
"But this will only see two meetings moved from Armagh and a whole host of civic functions come in the opposite direction."
The report added that given the "increased profile of our new Borough Council and the importance of the Lord Mayor's role, the Palace building in Armagh would act as the base for the office of the Lord Mayor".
Adding: "It is felt that given the prestigious location of the Palace, the building and grounds could be used as the first backdrop choice for the launch of various corporate strategies, campaigns and major events.
"Also due to the location of the Lord Mayor's Office, the Palace is the natural location for all visits by various dignitaries as the Council's civic and ceremonial hub.
"It has been suggested that the Palace becomes the primary venue for all civic receptions, where possible, and that consideration is given to examining ways to further support such receptions in terms of small upgrades to furniture etc."
A decision will be made tonight before going before full Council at the end of the month.
Sign Up To Our Newsletter