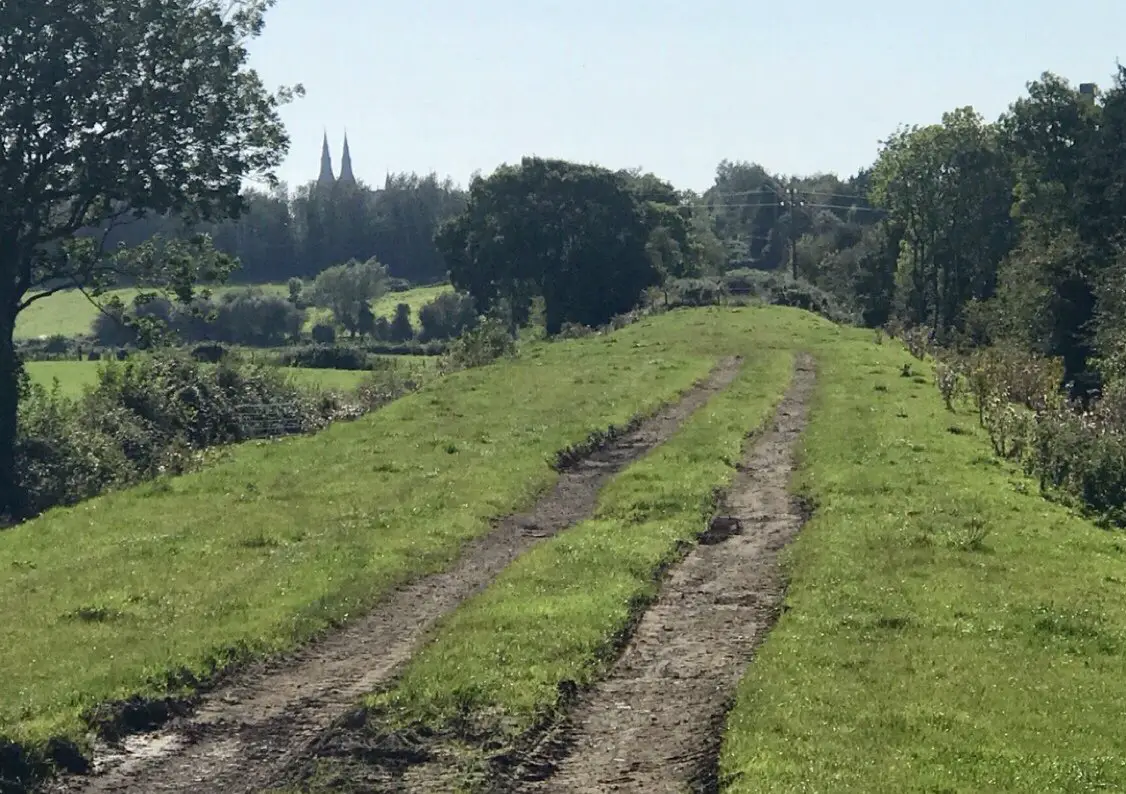 Armagh Council must decide tonight whether or not to fund the cost of a scoping study into the potential reopening of the Armagh to Portadown railway link.
The cost of the exercise – given on papers as £7,500 – is not available within departmental budgets, councillors are being told.
Those sitting on the economic development and regeneration committee on Tuesday night must decide whether or not to commit the additional expenditure to allow the long-held aspiration of a city rail link to stay on track.
Such a scoping study would be used as a lobby tool for central government to push for the rail line to be up and running again as and when funding becomes available.
The paper to committee comes just weeks after Armagh I revealed that a council committee set up to breathe new life into the Armagh to Portadown railway line 18 months ago had met just twice since.
In April last year, less than a month before local council elections, a motion was tabled to establish a working group in a bid to seek funding for a feasibility study into re-instating the 10 miles of railway, following its closure in 1957.
Derek Smyth, from the Portadown and Armagh Railway Society (PARS), said last month he wanted to keep the pressure on but questioned the council's appetite for the project.
He said: "The information we have been given is that there is no indication of a positive path forward on it.
"We need to get this working group back and give a bit of traction on this motion which was brought forward before council last year.
"In the meantime, we as a group are not sitting on our hands; there has been interest from Armagh councillor Garath Keating, who had questions surrounding the route the rail would take and has been very positive to date."
The revelations seem to have put pressure on council who will tonight (Tuesday) debate the issue.
A paper to committee explains the background to the process – since the motion was passed in April 2018 – and how the chief executive Roger Wilson will be speaking to transport officials as part of future plans.
The officer's report explains: "Council agreed to liaise with relevant statutory partners and private sector representatives in order to identify the strategic implications and requirements in investigating this major infrastructure initiative.
"In addition to consideration of infrastructure requirements, there is also assessment needed of volume of rail demand, as well as the technical feasibility of reinstatement, land requirements and impact on the operational rail network.
"The context of transport and planning policy will set the strategic framework for consideration of future investment.
"The Department of Infrastructure is responsible for funding and operating public transport both in terms of ongoing infrastructure investment and funding of operational delivery.
"The chief executive is to discuss this project at a forthcoming meeting with Translink."
In order to accurately assess the next steps for this project there is a requirement to undertake a coping study.
It would consider various issues including strategic context, timeframe, infrastructure requirements, stakeholder identification, funding assessment, land assembly, and an operational model.
"It will also be necessary to identify available and potential funding mechanisms as well as ongoing operational costs," committee will be informed.
"The proposed costs for the commissioning of a scoping study are £7,500, which has not been identified in current budgets.
"The evidence and information undertaken in the scoping study could be used to lobby for consideration in future government railway infrastructure plans."
The committee will consider the issue and, whether or not it agrees to the expenditure, recommendations will go before full council later this month to be rubber-stamped.
Sign Up To Our Newsletter