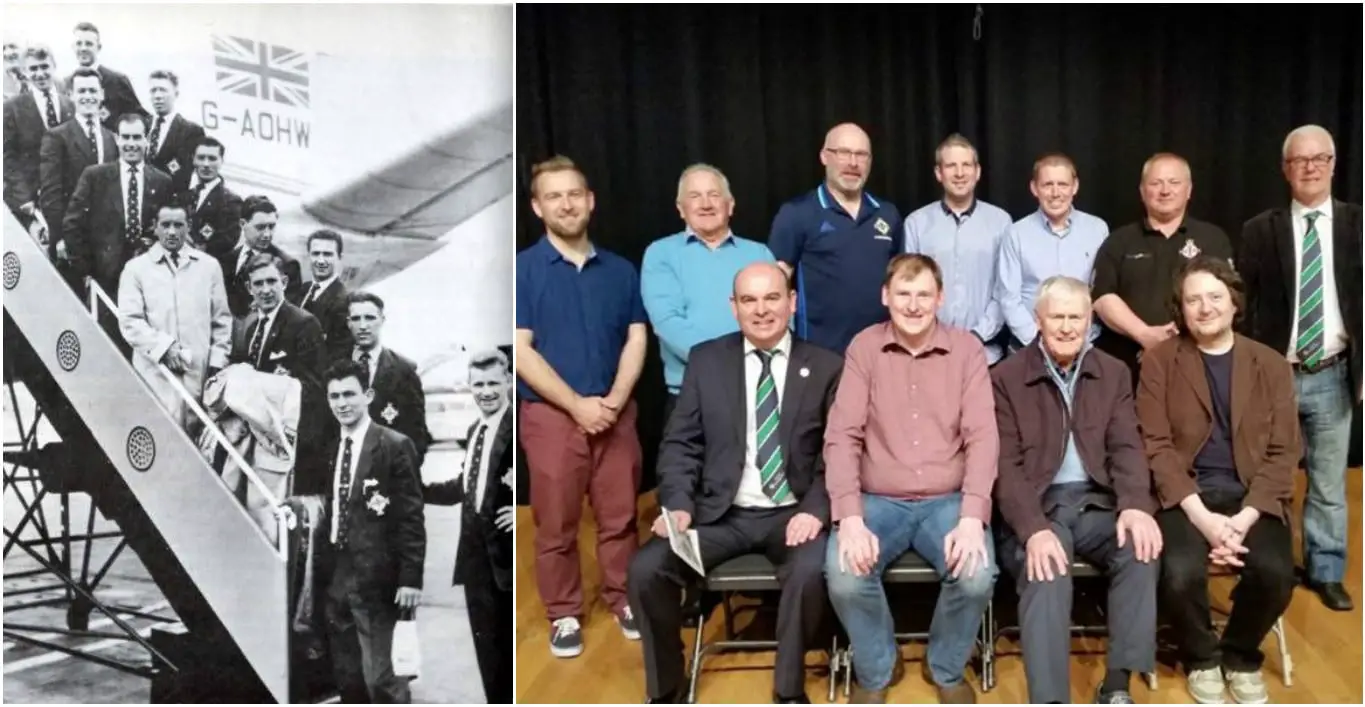 Kind-hearted councillors have tonight agreed to waive costs of hiring a venue to stage an air-ambulance fundraiser hosted by a Northern Ireland supporter's club.
The Armagh NISC branch hosted a special screening of The Spirit of '58, a film detailing Northern Ireland's passage to the World Cup finals in Sweden, at the Market Place Theatre in the city last Thursday night.
The supporters, who fundraise for a chosen charity each year, were looking at having to pay the cost of the venue; money which could have been put towards the final total.
However, Armagh I intervened after speaking to Gareth McCarter – one of the organisers – enlisting the help of local councillor Gareth Wilson.
Alderman Wilson confirmed that the venue cost – approximately £200 – will be covered through the Lord Mayor and Deputy Lord Mayor's fund.
The event was so popular it had sold out well in advance, with legendary winger Peter McParland the special guest on the night.
Former Aston Villa and Northern Ireland legend McParland earned 34 caps for his country.
He scored five goals during the 1958 World Cup as Northern Ireland famously reached the quarter-finals before losing to France.
Speaking to Armagh I, Mr McCarter said: "We are delighted our costs are being reduced and that more of the money raised will end up going to our 2017 charity total – a fantastic cause.
"We can't thank people enough for their generosity, and of course all the support from the local sponsors: Hole in the Wall Bar; WJ & H Crozier's; Pinkertons; Irwin Electrical; Pitt Stop and Armagh City Hotel, for our programme which again will mean more money against our costs."
He added: "The night was a fantastic success. Peter McParland was a superb guest, who will be 83-years-old tomorrow (Tuesday). Director Evan Marshall was superb on the night.
"To be honest, if the full theatre had have been available, I think we would have filled that too."
Sign Up To Our Newsletter