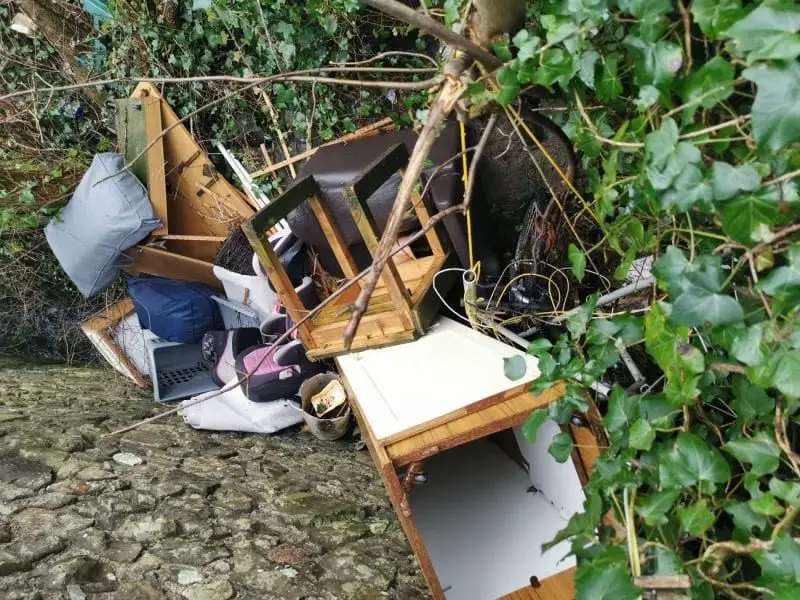 New get-tough measures to tackle flytipping are to be thrust upon local councils – but without the money needed to see the job through.
And this inevitably means that ratepayers will foot the bill – or other services will suffer – as councils are being asked to take on added responsibility for which they have not budgeted.
News of the proposed changes will be highlighted at a meeting tonight (Monday), of Armagh City, Banbridge and Craigavon Borough Council.
And councillors are being asked to agree to a letter being sent to recently-appointed Environment Minister Edwin Poots to seek "training, guidance and financial support" to introduce the changes.
His Department – through their Northern Ireland Environment Agency – have indicated enforcement powers introduced to the Waste and Contaminated Land Order (NI) 1997 by an Amendment Order in 2011 are to be "commenced imminently" in March 2020.
These powers will give councils additional statutory duties to investigate and take enforcement action on flytipping.
Such powers include carrying out surveillance, stopping vehicles transporting waste and ensuring the duty of care involving waste including at source within businesses and industries.
A paper to the monthly meeting on Monday will explain: "Presently the enforcement and statutory investigation of all fly-tipping matters in Northern Ireland lies with DAERA through its Northern Ireland Environment Agency.
"All income generated by their waste management licensing function, including the element intended to address illegal waste activities, is currently and proposed to remain retained by NIEA.
"DAERA have advised that they do not intend to provide any additional training, guidance or financial support to councils upon the commencement of new duties and tasks for local government which are currently the sole responsibility of NIEA.
"This is of concern to a number of councils and has not been resolved through discussions at officer and chief executive level.
"Councils have been verbally advised that the additional duties which are now proposed to be given to councils by the introduction of a Commencement Order by Departmental officials will take place in March 2020."
As it stands, NIEA have prioritised their approach to flytipping and will only deal with small numbers of cases typically involving larger deposits of material and/or organised criminal activity.
The paper adds: "Through the 'flytipping protocol' with councils, they have sought that local government responds to the much more numerous, lower quantity deposits. Councils in Northern Ireland tend to use informal powers and internal resources for clean-up or, where possible, the limited powers dealing with litter offences to respond to such matters.
"Members previously agreed that this council would not sign a revised flytipping protocol. This protocol exists to address the relationship between NIEA and councils. However, the version released by NIEA in October 2019, following consultation with councils, failed to address the issues raised and to consider the need for adequate resourcing required to fulfil the additional duties.
"Despite discussions on this matter with departmental officials, no positive agreement has since been reached."
The ability to take more robust action has been welcomed but it is the issue of money and adequate training and support which must be addressed.
Council will be told tonight: "The introduction of new powers is to be welcomed, but it is feared that without adequate resources from central government, it will not be possible to provide a reliable and effective enforcement deterrent for flytippers without sacrificing resources from other functions provided by the council.
"Given that this is a clear new burden upon local government, it is felt that it should be adequately resourced and it is recommended that the council to write to the new Minister for DAERA to re-iterate the council's concerns and to seek an appropriate level of training, guidance and financial support in order to properly deliver this function and address the blight caused by flytippers."
A decision will be taken later this evening.
Sign Up To Our Newsletter