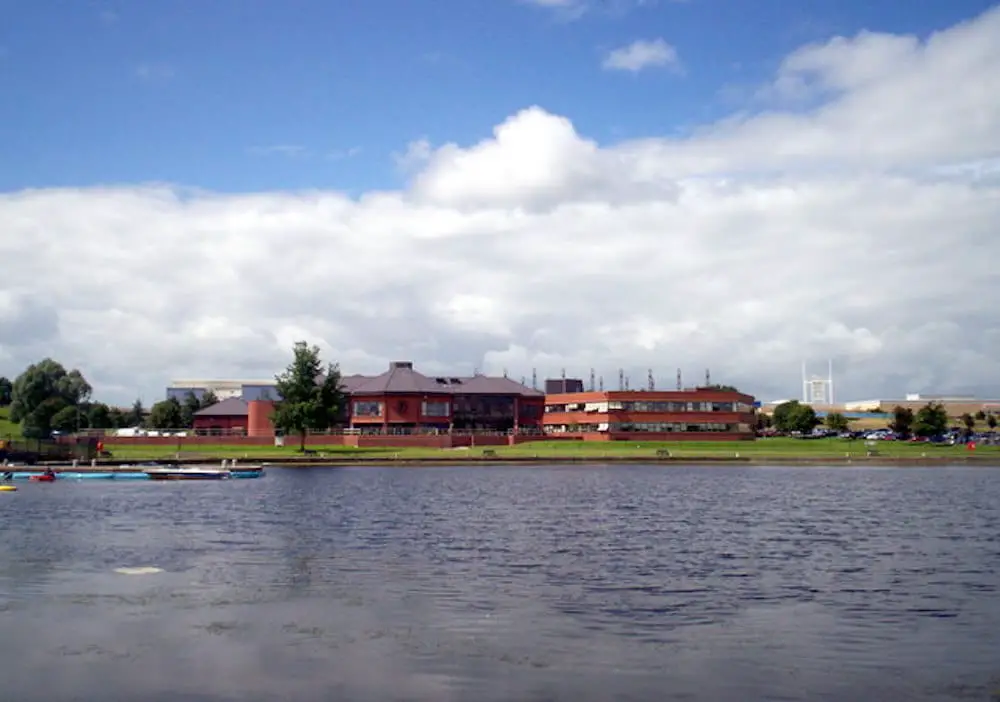 Up to 200 staff could be furloughed on Armagh City, Banbridge and Craigavon Borough Council as the authority takes a financial hammering.
ABC Council is to make a claim for £3.5 million to the Department for Communities after it was revealed that current Covid-19 could slash £10.7 million from its budgets.
Head of Finance Graham Coulter – speaking at the first ever remote meeting of ABC Council – said they were losing about £1 m a month.
And while there were savings being made by not running events and in other areas, these were described as "marginal savings".
The council has approved an application to be made to the Job Retention Scheme which would allow for staff to be furloughed.
Sharon McNicholl, council's director of performance, when drawn at tonight's meeting said they were currently engaging on the issue.
She confirmed they hoped to make progress "by the end of the month".
And, when pressed, she said "initial calculations" could see over 200 potentially put on furlough.
Following Communities Minister Deirdre Hargey's statement 10 days ago that councils can make applications, officers are working through the process of "identifying eligible staff and taking the necessary steps to make an application in line with the guidance set out by HMRC".
Thursday night's remote meeting of Armagh City, Banbridge and Craigavon Borough Council heard praise for the "flexibility of staff, managers and unions to deliver services during these difficult times", and it was confirmed that in some departments staff had been "retrained and redeployed".
In a report to the meeting, it was revealed that, at the end of March last year, the council had various reserves totalling £28m.
So whilst the predicted loss can be absorbed this year, it will "dramatically reduce the amount the council has to finance its plans over the coming years".
In addition to the financial loss in 2020/21, officers are currently forecasting that the council will need to reduce its budget by between five and 10% during the rate setting process for 2021/22.
The exact amount will be heavily dependent on how the economy recovers after the pandemic and the resultant effect on the council's non-domestic rates income.
To mitigate the £10m financial loss during 2020/21 officers have submitted a bid to the Department for Communities for £3.5m.
And they are preparing a claim under the Coronavirus Job Retention Scheme, which was outlined earlier this month.
It is preparing a claim to the Department of Agriculture, Environment and Rural Affairs in respect of additional waste management costs.
And it is looking at where savings can be made in this year's budgets.
The council has, together with other councils regionally, submitted an application to the Department for Communities for support for the sector. In total, £40million has been requested ABC Council asking for £3.5 million.
Further updates on the council's recovery plan and financial position will be brought to councillors as further analysis is carried out.
Sinn Fein Councillor Kevin Savage was one of those who asked about the impact on the ratepayers as he spoke of the "chilling and challenging" losses forecast. He asked if any savings could be identified.
Head of Finance Graham Coulter said events were not taking place this year and there were overheads to be saved but these were quite marginal, when the council was losing about a million a month and saving about £80,000 or £90,000 a month.
Councillors pressed on the need to try and protect the interests of ratepayers, local employers and employees and their own staff.
DUP Alderman Sydney Anderson asked if the £10.7m losses did materialise what it would mean for the ratepayers.
Mr Coulter said the bid made to the Department for Communities had been submitted prior to the Job Retention Scheme became available and it had been confirmed that this would have an impact and reduce the £3.5 million claimed.
He said the loss of in excess of £10 million would not have an immediate and direct impact on ratepayers.
Mr Coulter said the council would have to dip into its savings "for a few months".
He explained that, as some councillors had highlighted, there would undoubtedly be a loss in terms of the number of businesses still trading and paying rates.
This, Mr Coulter said, could see council budget next year being reduced by anywhere between five per cent and 10 per cent.
Sign Up To Our Newsletter