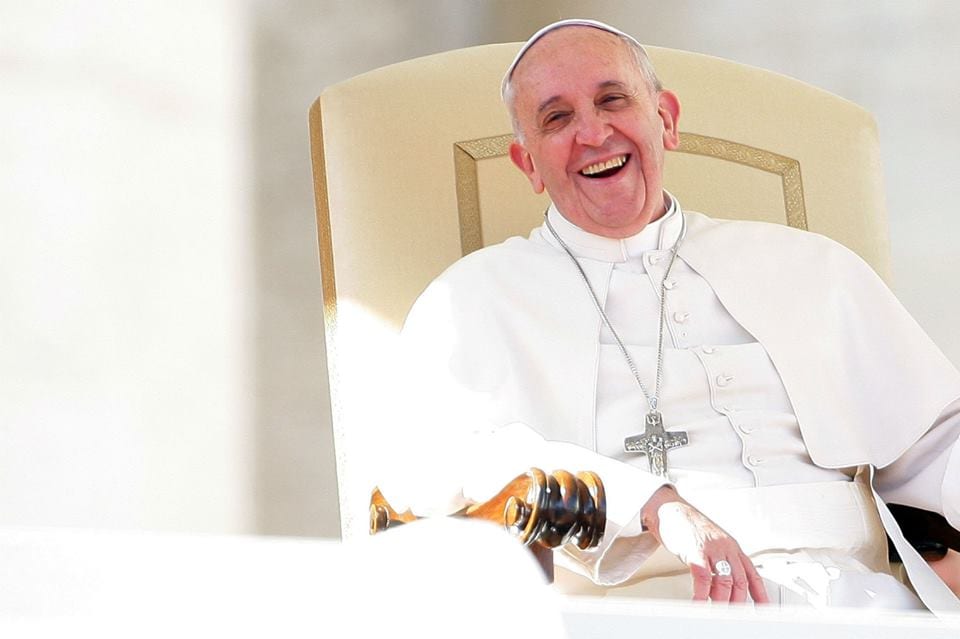 A visit by Pope Francis to Ireland for the 2018 World Meeting of Families has been described as "very possible" by an official Vatican spokesperson.
Last week speculation was mounting that the Pontiff may take part in the event in Dublin.
Since it began 21 years ago, there has only been  one occasion when the Pope has not attended.
And, barring illness, hopes are high of a papal visit.
Vatican spokesman Fr Federico Lombardi has told The Irish Times newspaper that it had not been decided as yet, but the Pope has participated in the World Meeting in the past.
It was therefore "very possible" Pope Francis could attend the event in Dublin in two years time.
If that happens, the invitation to visit Armagh will be extended.
Pope John Paul II visited Ireland in 1979 but did not come to Northern Ireland.
SDLP Councillor Thomas O'Hanlon has said that, if a papal visit does take place, moves should be made so that "Armagh City would be included in any schedule".
He said: "I have asked that the Council's Chief Executive engage with the Church authorities in Armagh to offer whatever support the council can in hosting such a visit in Armagh.
"Pope Francis comes across as a deeply humble, simple and very ordinary man. He has brought a message of compassion, care and humility to everything he does and I for one think it would be great for him to visit Armagh."
In a statement last week, the leader of the Catholic Church in Ireland, Archbishop of Armagh Eamon Martin, welcomed the announcement regarding the conference in Dublin.
"I am delighted to hear that Pope Francis has announced that the 9th World Meeting of Families will take place in Dublin, and that Archbishop [of Dublin] Diarmuid Martin is in Philadelphia with our delegation to hear the news directly from the Holy Father," Archbishop Martin said.
"Three years ago the 50th International Eucharistic Congress was a great celebration of faith for Ireland, and it attracted pilgrims from all around the world. I am confident that the World Meeting of Families in 2018 will also be an uplifting event for all of us."
The editor of the Irish Catholic newspaper, Michael Kelly, told BBC Radio Ulster that he expected Pope Francis to attend the Dublin conference.
He said: "If you look back on these previous World Meetings of Families, there's only been once when a pope hasn't presided at them, and that was 2003 when [Pope] John Paul II was quite ill at the time.
"So, I think we're in fairly solid ground to say that all being well – I mean OK the Pope is 78, he will be in his early 80s by the time 2018 comes around but he seems in fairly robust health – so I think we can certainly say all being well, he will be here."
Read more news:
Armagh 2002 All-Ireland winning team members supporting ICU fundraiser
Milford widow renews emotional appeal for return of husband's stolen ring
Multi-million pound projects at 'advanced stage' – but more progress due!
Police say local businesses have fallen victim to UK-wide credit card scam
New Order to harmonise dog fouling penalties takes effect from today
Major retail investment proposed for south Armagh village
Sign Up To Our Newsletter