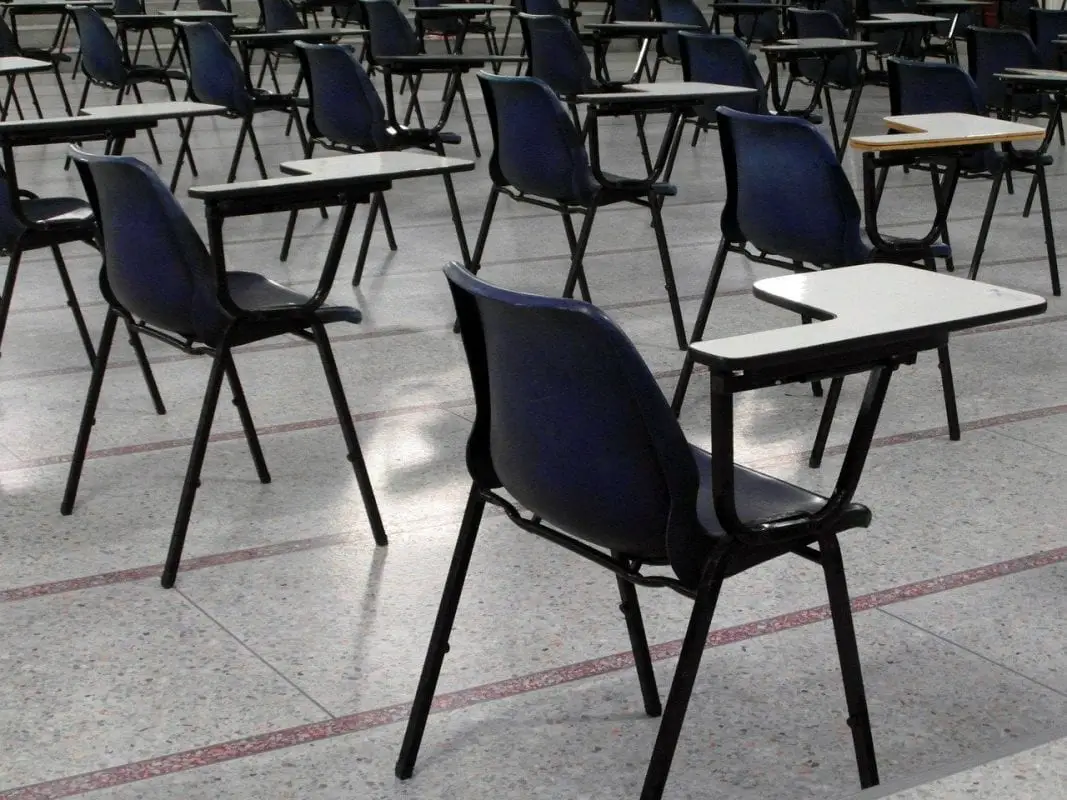 A number of schools across Co Armagh are bringing forward staff training days and closing this week to be prepared in the event of a full-scale lockdown.
Some schools – including Model Primary in Lurgan – are closing altogether.
But others have indicated they will be moving days and using them to run alongside St Patrick's Day closures to ensure an extended shutdown.
Training days which had been due at the end of the month are being taken forward by some.
St Joseph's High School in Crossmaglen said it was changing Monday to a staff day and would be closed for pupils.
Principal Marie Millar said: "Pupils will be allowed to stay at home while staff continue in their preparations for remote learning, in the event of the school closing due to COVID 19."
Both Dromintee Primary School and Jonesborough Primary Schools are moving forward a training day scheduled for Friday, May 29, to Wednesday, March 18.
They said teachers will engage in report writing at home and there will be no school on this day.
The Governors at both say they are "keenly aware of parental and community concerns around staying open".
St Patrick's Primary School in Cullyhanna, has declared tomorrow (Monday), March 16 a staff day, when it was to have been a normal teaching day.
Principal Paul Quinn, in a letter to parents on Sunday, said: "I appreciate that this is very short notice but in these unique circumstances we believe this is the correct course of action.
"School buses will not run on Monday.
"The health and well being of pupils, staff and families is paramount at this very challenging time.
"At present, school is scheduled to reopen on Thursday 19th March. My hope is that we will be given direction to avoid opening but parents will be informed of intended action on Wednesday or before."
St Mary's Primary School in Mullaghbawn is due to reopen on Wednesday.
But principal Peter McDonnell, writing to parents on Sunday, said: "I wish to advise you to make preparations for a significantly long period of school closures.
"At this point we cannot confirm if we will be reopening on Wednesday. We expect that a directive from the Assembly's Ministers to close, is imminent. We will continue to keep you updated as events unfold."
Saints and Scholars Integrated Primary School said it was not in a position to use training days like others to close at this time.
But in a letter online, principal Janet McCartney said: "We are stopping all school trips and shared education for the next two weeks. It is our priority to keep everyone in our school community safe.
"The cleaners are in school today doing a further clean ensuring that all surfaces , handles etc are kept clean. We have plenty of hand sanitiser in school which all visitors ,visiting teachers and coaches must use."
She said the school was continuing to monitor the situation and would keep parents informed.
Sign Up To Our Newsletter