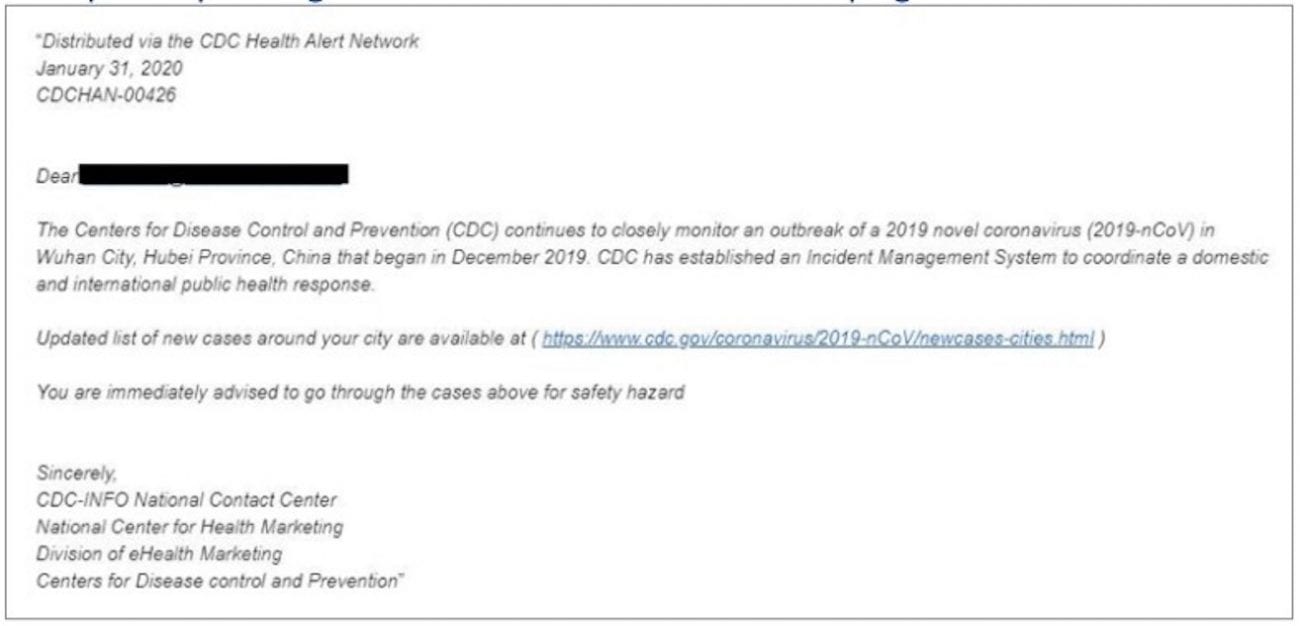 A Co Armagh MLA is warning people about a scam email circulating purporting to be from World Health Organisation (WHO).
Criminal hackers have been sending fake coronavirus-themed emails designed to trick people into opening attachments that download malicious software, allowing access to their data.
The phishing campaigns are seeking exploit the public's interest in the coronavirus to get them to click on links that encourage them to reveal sensitive login information,
DUP MLA for Jonathan Buckley says the phishing scam is designed to "induce a sense of panic" and urged constituents to be vigilant.
"I am aware that scammers are beginning to impersonate the World Health Organisation and CDC," he said.
"The scammers aim to induce a sense of panic and urgency that would trick the target into acting on instinct.
"The emails provide a camouflaged link to a phishing landing page used for stealing user credentials and private information. DO NOT click the link."
Coronavirus-themed phishing emails can take different forms but are designed to look like they're from the legitimate sources.
The email might falsely claim to link to a list of coronavirus cases in your area.
"You are immediately advised to go through the cases above for safety hazard," the text from one phishing email reads.
Tips for recognising and avoiding phishing emails:
Like other types of phishing emails, the email messages usually try to lure you into clicking on a link or providing personal information that can be used to commit fraud or identity theft.
Here's some tips to avoid getting tricked.
– Beware of online requests for personal information. A coronavirus-themed email that seeks personal information like your  login information is a phishing scam. Legitimate government agencies won't ask for that information. Never respond to the email with your personal data.
– Check the email address or link. You can inspect a link by hovering your mouse button over the URL to see where it leads. Sometimes, it's obvious the web address is not legitimate. But keep in mind phishers can create links that closely resemble legitimate addresses. Delete the email.
– Watch for spelling and grammatical mistakes. If an email includes spelling, punctuation, and grammar errors, it's likely a sign you've received a phishing email. Delete it.
– Look for generic greetings. Phishing emails are unlikely to use your name. Greetings like "Dear sir or madam" signal an email is not legitimate.
– Avoid emails that insist you act now. Phishing emails often try to create a sense of urgency or demand immediate action. The goal is to get you to click on a link and provide personal information — right now. Instead, delete the message.
Sign Up To Our Newsletter