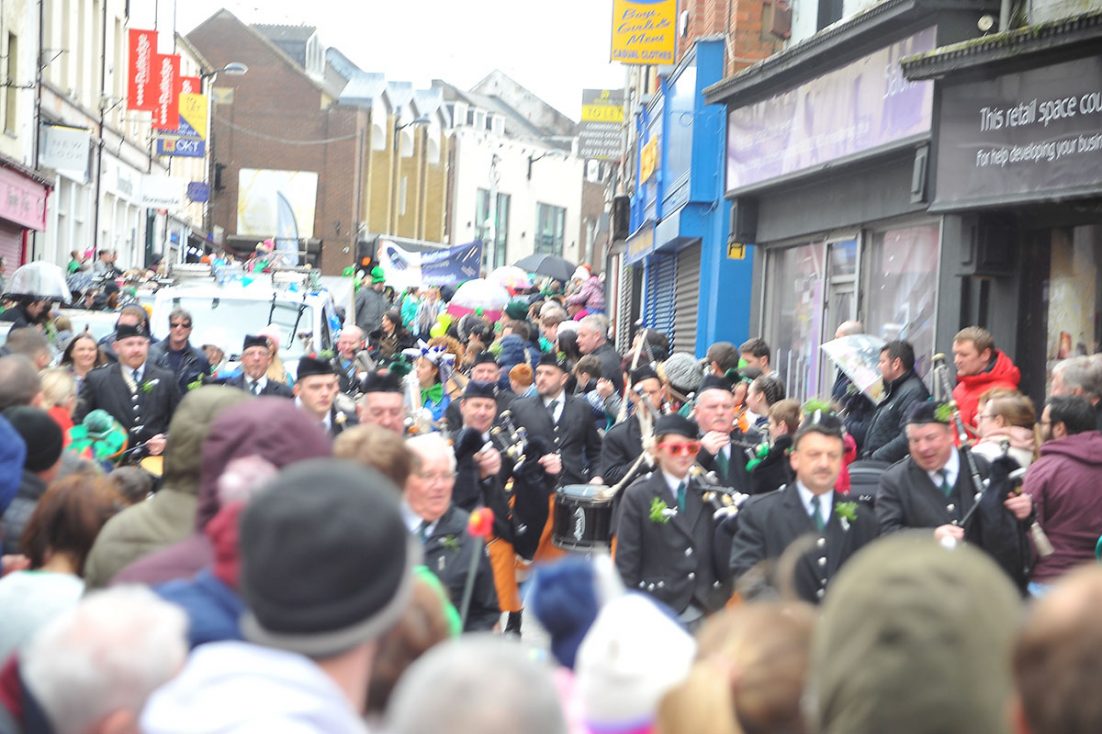 Armagh's St Patrick's Day parade has been cancelled following the latest advice issued by the Irish government.
The committee behind the parade say they regrettably had to pull the event after Leo Varadker's announcement earlier today on mass gatherings.
"The St. Patricks Day Committee has taken the decision to cancel our community parade on St. Patricks Day in Armagh," said a committee spokesperson.
"We always said that we would closely monitor the situation and seek advice and we believe that our commitment to this has been fulfilled.
"It is with great disappointment that we have made this decision and we hope that those who have been working very hard to make the parade happen, especially in recent weeks will understand.
"Although the advice from the Public Health Agency regarding public gatherings has not changed, the decision today by the Irish Government as regards public gathering is one that needs to be taken onboard.
"The Covid-19 virus and measures to combat require an all-Ireland approach. Therefore, in light of the growing urgency of the situation and mounting public concern we have decided to cancel our parade."
The Keady Community Festival has also decided to pull the plug on their event following a meeting of the organising committee.
They were two of the last remaining parades going ahead before today.
Meanwhile, as of 2pm today (Thursday) testing has resulted in two new presumed positive cases bringing the total number of cases in Northern Ireland to 20.
Both cases are adults and both were secondary transmissions.
One case involved recent travel from Northern Italy and the other can be traced to a previously reported case that involved recent travel to Northern Italy.
The Public Health Agency is currently undertaking contact tracing for both cases.
In Northern Ireland there have been 279 concluded tests, of which 259 were negative, and 20 were positive.
Sign Up To Our Newsletter