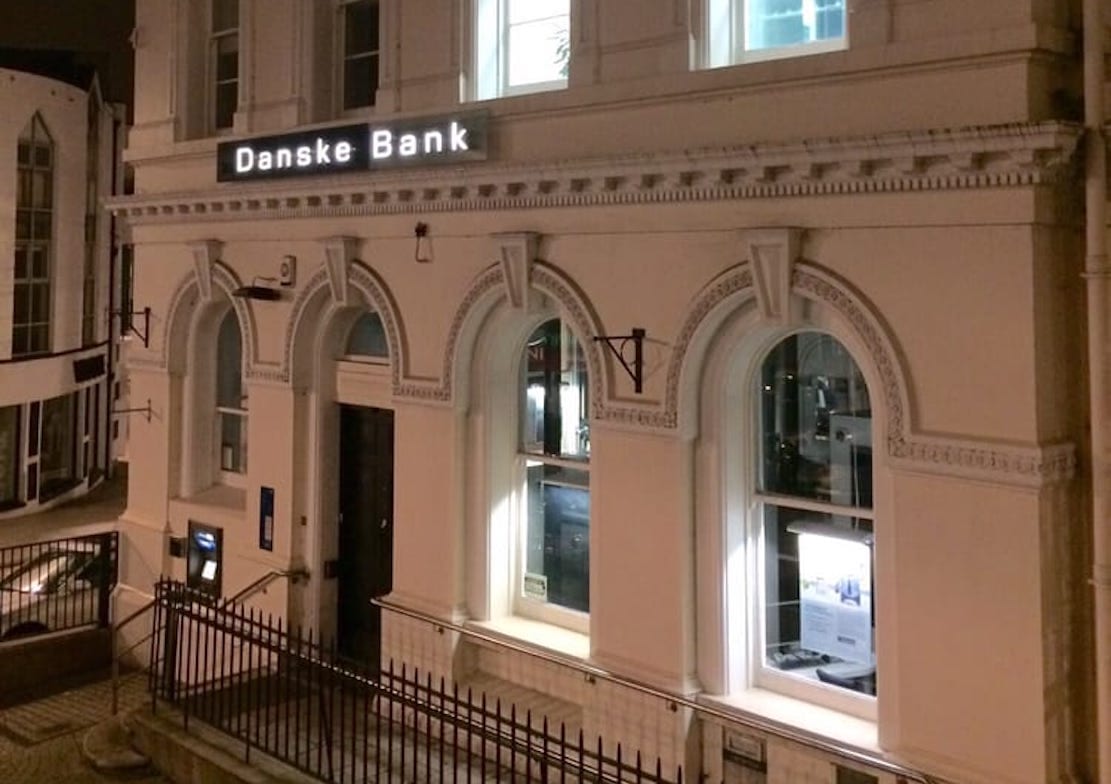 An Armagh city bank has re-opened following a deep-clean of its premises this week.
The Danske Bank on Market Street had shut following a suspected case of coronavirus with one of its staff members.
However, the Bank has this afternoon told Armagh I the member's test results have returned negative for COVID-19.
"After a deep clean, and with a new rota of staff, our Armagh branch has reopened today," a spokesperson confirmed.
"We're also pleased to say that the result of our colleague's test earlier in the week for coronavirus is negative.
"The health of our customers and staff is paramount. We're monitoring this situation closely. Keep following our webpage, where we'll post news and updates regularly.
"It also has helpful links to find your closest Danske branches, Post Office branches, cash machines, and other ways to access your money or to contact us directly."
From 6pm today, the following measures are being put in place in the Republic of Ireland. They will stay in place until March 29.
Schools, colleges, and childcare facilities will close from tomorrow. Where possible, teaching will be done on-line or remotely. Cultural institutions will close.
The government's advice in the Republic of Ireland is that all indoor mass gatherings of more than 100 people and outdoor mass gatherings of more than 500 people should be cancelled.
Arrangements are being made to ensure that everyone entering Ireland through ports and airports is fully informed and self-isolates if they develop symptoms.
Irish Taoiseach Leo Varadker said: "You should continue to go to work if you can but where possible should work from home. In order to reduce unnecessary face to face interaction in the workplace, break times and working times should be staggered and meetings done remotely or by phone.
"Public transport will continue to operate.
"The shops will remain open and we have plans to ensure that supply chains will not be interrupted.
"We need the public and businesses to take a sensible and level-headed responsible approach.
"Restaurants, cafes and other businesses can stay open but should look at ways that they can implement the public health advice on social distancing.
"As a general rule, outside of work people should seek to reduce social interactions as much as possible.
"You can play your part by hand washing, coughing and sneezing into your elbow, and seeking medical advice if you develop symptoms. This is now more important than ever."
Sign Up To Our Newsletter