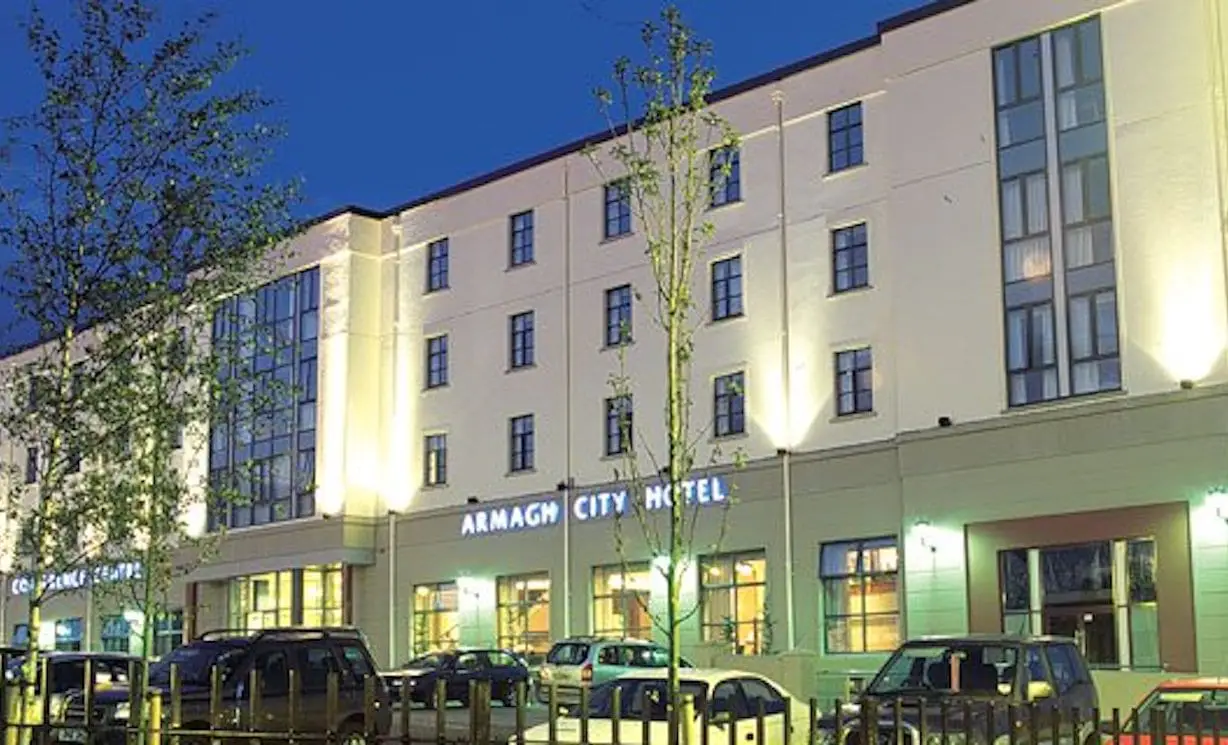 Retailers are being urged to follow the lead of others by offering a home delivery service where they can.
And shoppers are also urged to think of others when they are visiting the supermarkets.
They are being asked to keep their distance and only handle goods which they intend to buy.
The requests came from Economy Minister Diane Dodds who has praised those working in the retail sector for "stepping up to the challenge".
Over recent days many have made the decision to close altogether and for the foreseeable future. Some have been looking at alternative ways to continue to offer a service to their local community.
Some have been offering takeaway service for food and general provisions.
The list of those high street names who have closed and are planning to close includes McDonalds, Costa, Nando's, Greggs and Primark.
Pubs and restaurants have already closed on order of Government.
And on Monday afternoon, Armagh City Hotel confirmed that it too had decided to shut.
All dining reservations have been cancelled, as too have all events been postponed.
The hotel days it will be in touch with anyone who has made reservations up until the end of May to discuss this.
The City Hotel posted on social media: "In what is a very challenging period for all, we are saddened to inform you The Armagh City Hotel is now temporarily closed until further notice. This decision is based on government guidance in regards to Covid-19 and is for the safety of our customers, staff and families.
"We do appreciate this will be inconvenient for some, but please bear with us during this this unprecedented time. As a family run business your continued support and understanding is greatly appreciated. We will keep the situation under regular review, updating our social media, and continue to update guests with bookings beyond the affect date.
"Finally, from everyone here at Armagh City Hotel we look forward to welcoming you back in the not too distant future."
Economy Minister Diane Dodds hailed all those who have provided a service and thanked all for doing their bit.
She said: "Our retail sector is on the front line and they are stepping up to the challenge. Retailers are making every effort to ensure everyone has access to the supplies they need.
"Whether it is by opening earlier, setting aside specific time for our health workers to shop, or prioritising deliveries to those who need to isolate, they deserve recognition for their efforts in these difficult times. I would encourage every retailer to do what they can to help.
"I also want to commend our retail sector for the measures they have put in place to encourage social distancing. It is clear their priority is to protect staff and customers during this crisis.
"As many more are now following the advice to stay at home, I would encourage all retailers to do what they can to deliver to people's homes."
"But we all have an obligation to each other to ensure we all have access to the supplies we need. Our supply chains are strong and there is enough for everyone. Do not buy more than you need. Think about who you might be depriving.
"Be mindful of staff and customers by keeping your distance and by only handling the food that you intend to buy."
The Minister said she intends to keep in regular contact with the retail sector over the coming days and weeks.
She added: "We will get through this crisis much better if we help each other. And I encourage everyone to play their part."
Sign Up To Our Newsletter