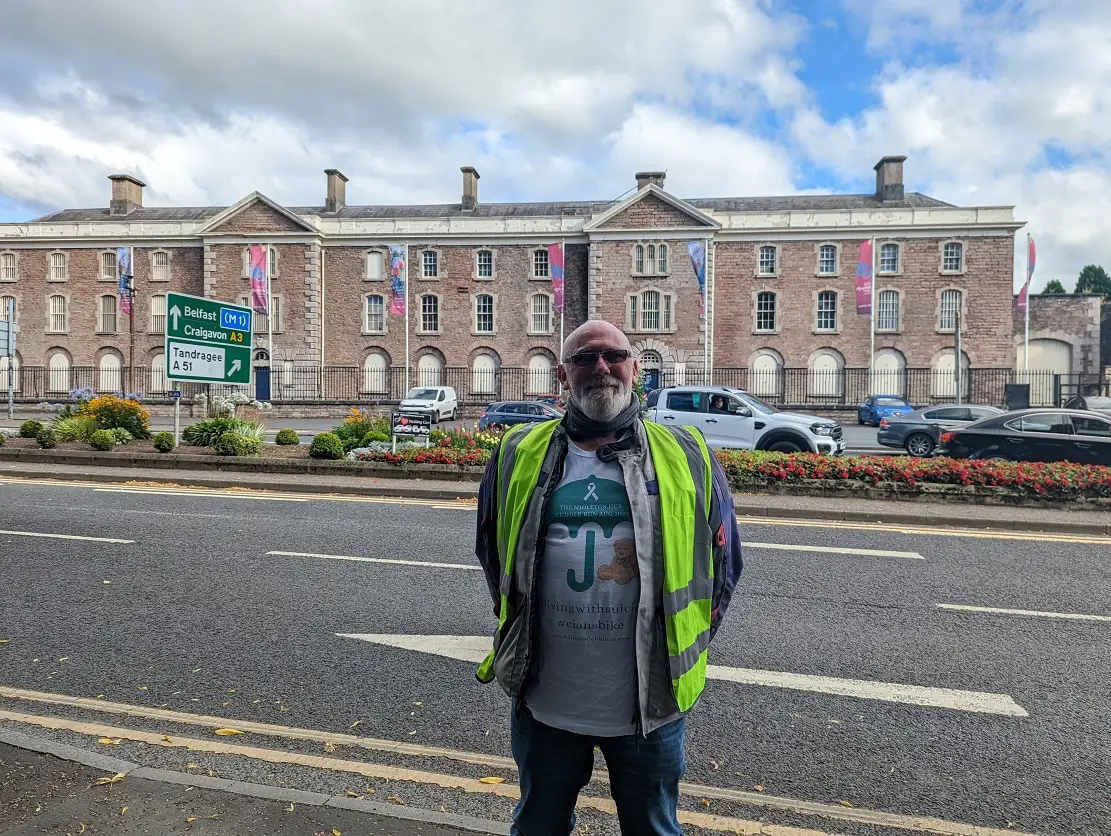 A Cork man riding his late son's motorcycle across the 32 counties in a bid to raise suicide awareness reached the Orchard County yesterday (Thursday).
Bunny had set up a marquee on the Mall in Armagh city, providing resources and raising awareness around suicide and mental health.
Throughout August, Bunny O'Riordan, has been spending one day in each of the 32 Counties on the island to raise funds for The Midleton Hub, which aims to raise awareness around mental health issues and support, and seeks €100,000 to renovate an old warehouse in order to provide vital facilities in Midleton.
The Midleton Hub was formed – initially as the Midleton Bike Project – following the loss of Bunny's 17-year-old son Cian to suicide in 2009, in order to bring together those who had been bereaved by suicide and to help Bunny restore his son's motorbike. He had originally planned to present his son with the bike on his 18th birthday.
Above all, the project aimed to provide community resources which had previously been unavailable.
Today, The Midleton Hub provides a "community-based environment" for those in the area who feel isolated and need support in their wellbeing and mental health.
Bunny and his team set off on their epic 32-day 'Cuddle Run' journey from The Hub on August 1, and arrived in Newry on August 17, before heading on to Armagh on the 18th.
When Bunny reaches each county, he will be presenting each family resource centre with teddy bears and placards, with phone numbers for mental health organisations.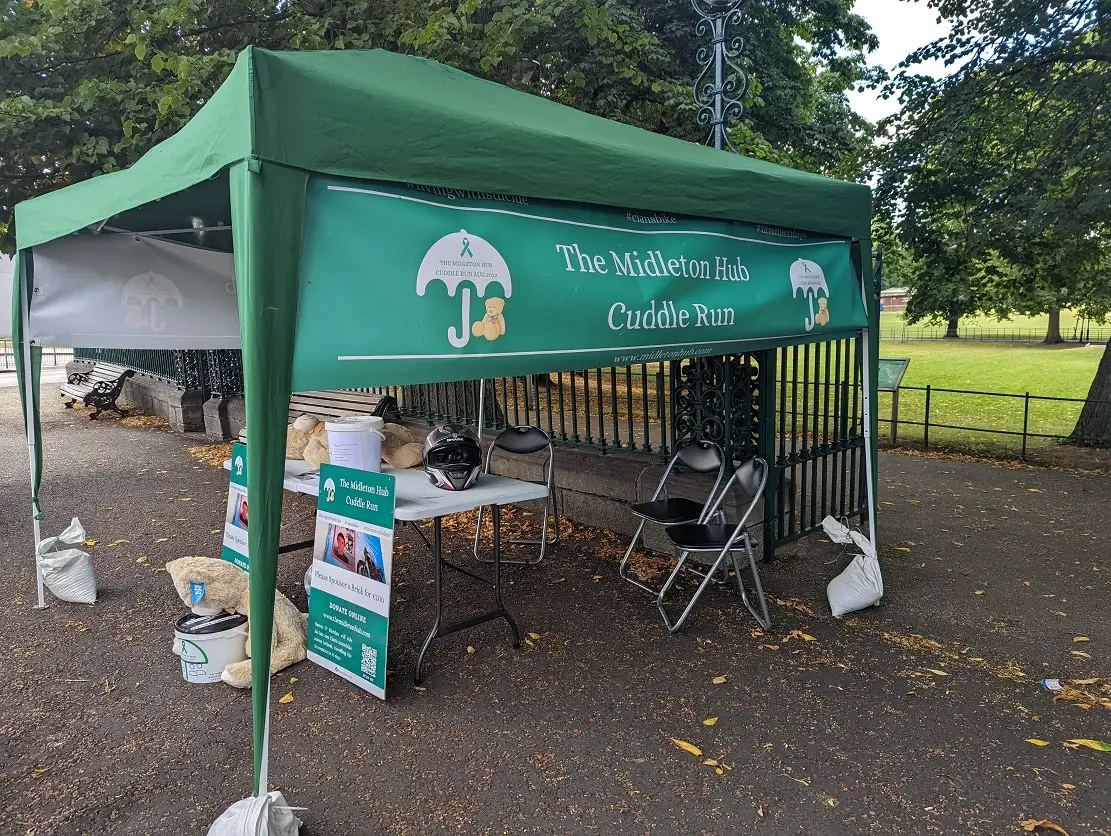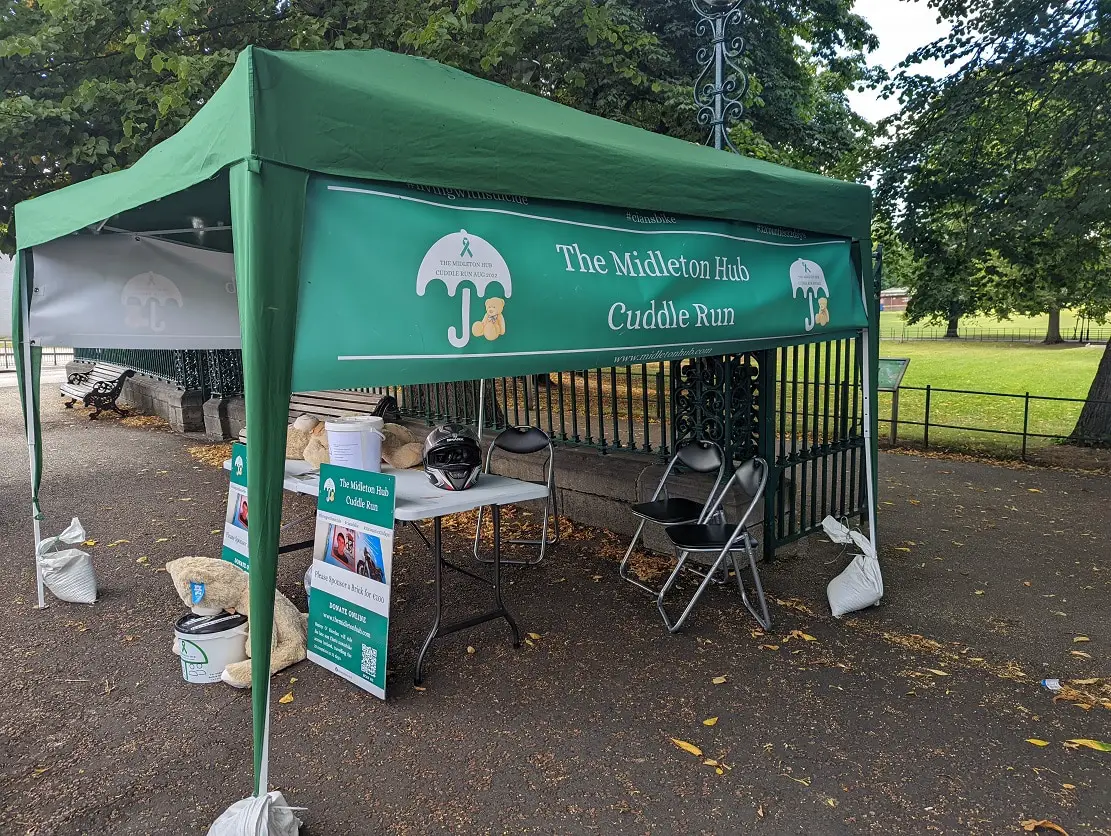 In order to raise the €100,000, members of the public can sponsor a brick for €100 or alternatively, donate any amount they desire.
Donations to the appeal can be made here.
Sign Up To Our Newsletter