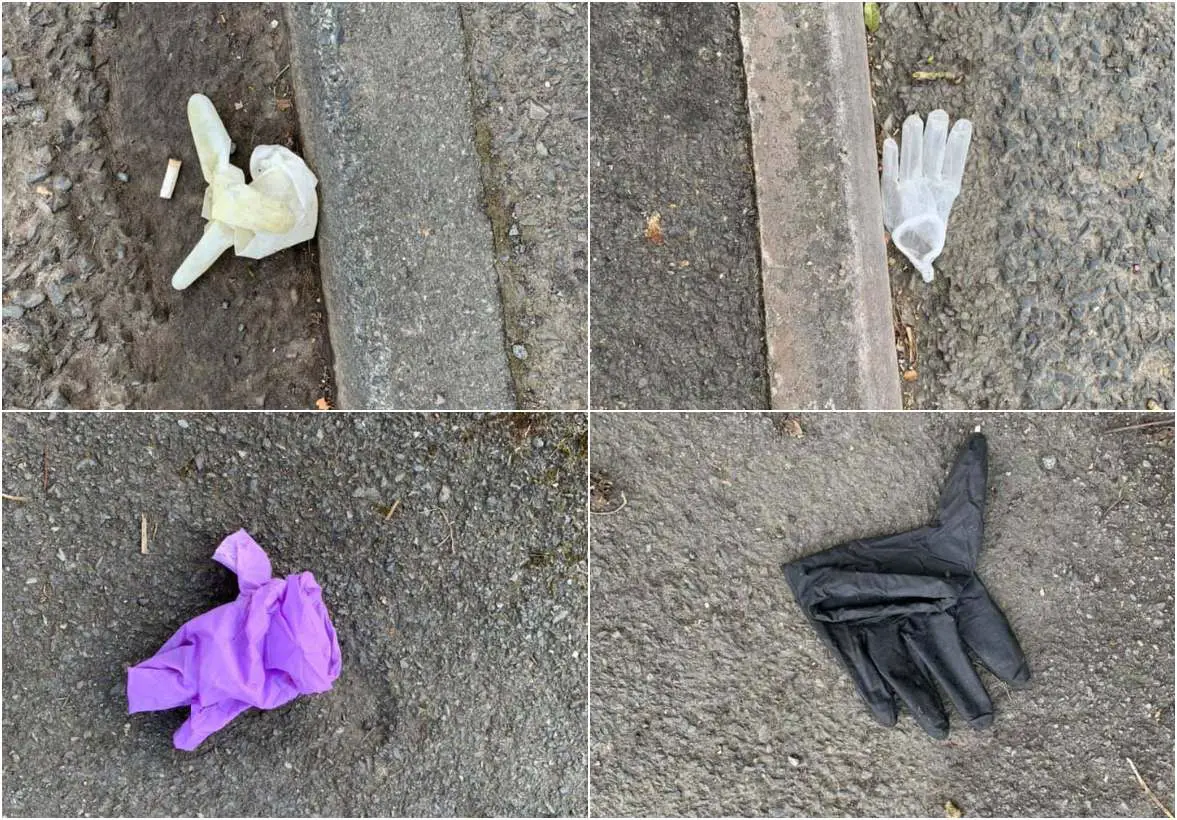 Residents in Armagh are putting others at risk by disposing of protective rubber gloves around the city.
While people think they are protecting themselves from coronavirus by wearing the gloves, they are showing no thought for others.
For, having used these gloves, some are simply dropping them on the streets and roadsides rather than take them home.
It comes after Armagh I reported on Sunday how a bin of household rubbish had been tipped at the roadside in Clady.
Just last week, rubbish was also scattered along the Ballyrath Road in Armagh.
But more worryingly is this practice of throwing down gloves.
One local resident was simply stunned today as he counted the number of such items discarded during a walk for daily exercise in Armagh.
The walk took him along the Callanbridge road, Cathedral Road and down to the Home Bargains store at Railway Street.
He could not believe the number of items he encountered en route.
No less than 37 rubber gloves were dumped.
He told Armagh I : "The fact these gloves have been worn means they have been used to protect the wearer against the possibility of this virus and are contaminated having been used.
"It is simply not good enough to throw them away like this.
"How hard is it to put them in your pocket and then your bin when you get home?
"This is another way in which the virus can be spread!"
Elsewhere, and there has been evidence of further fly-tipping in the Bessbrook area.
Sinn Fein Councillor Declan Morgan slammed the culprits and shared pictures with the words: "Middle of a pandemic and the cowboys contribution is to destroy the environment, stretch our council services and land the bill with us, the ratepayers.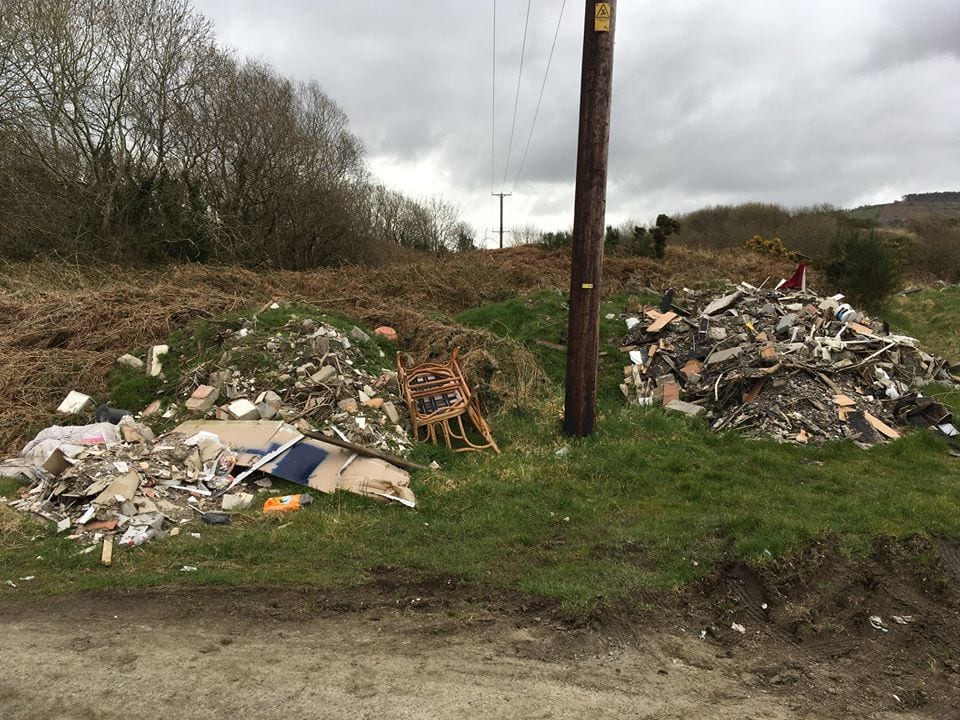 "This building rubble was dumped (above) along a walkway at Fr Cullen Park, Bessbrook and as always under the cover of darkness.
"It has been reported to the council this morning and they are going to clear it up.
"There is evidence of origin in the rubble and this will be followed up by both the community and the council. Hiring cowboys will usually cost you more in the long-run to both your finances and reputation."
Sign Up To Our Newsletter