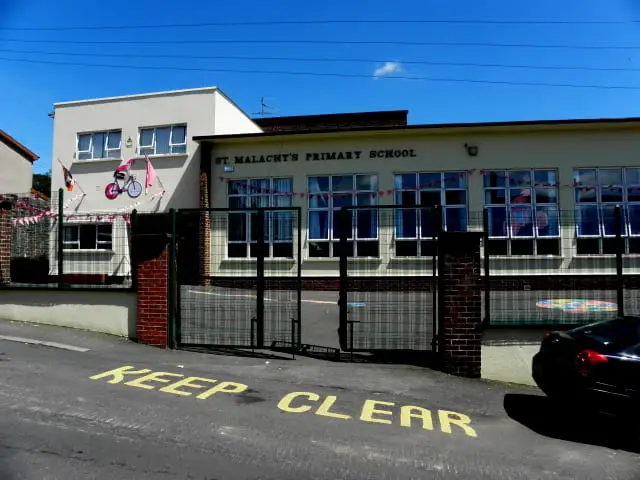 The news that two new build primary schools will go ahead has been widely welcomed but that construction work must not be delayed.
SDLP Representatives have welcomed the announcement of new build Primary Schools for Saint Peter's Primary School, Collegelands and St Malachy's Primary School in Armagh and have said that the process must now step up a gear so that actual construction can begin as soon as possible.
Welcoming the announcements local representative Justin McNulty said: 'This announcement is great news for both schools involved and I congratulate all involved in bringing the projects to this point.
"Our children only get one chance to be educated and it's important that we give our teachers first class facilities and the resources they need to do their jobs to the standard they want.
"These schools have been waiting a long time for these announcements and I pay tribute to the leadership in both schools for their campaigning and the years of hard work they have put into getting these projects to this point.  Both Paul Dougan (St Malachy's) and Jim McAlinden (St Peter's) are great advocates for their schools and the fact that these projects are moving to the planning stage is a real tribute to their work."
Councillor Mealla Campbell said: "As a parent of two children at St Peter's Collegelands, I welcome this news, this is great news for the school and parish and is long overdue.  I want to pay tribute to the Principal's, Staff and Boards of Governors in both St Peter's and St Malachy's for getting both school's to this point and now look forward to the projects actually being delivered.
"St Peter's and St Malachy's are two great schools and have been campaigning hard for improved facilities over the years and yet the standard of education is exceptionally high.  This news will be welcomed by all involved with the schools.'
SDLP Councillor Thomas O'Hanlon is a member of the Board of Governors at St Peter's and he added: "This is great news for both schools but it's hard not to think of the late Joe Dunleavy who as Principal at St Peter's Primary School championed a new build for many years as has his successor Jim McAlinden.  This is great news for all involved.
"However as these schools celebrate, there are still many other schools who have been campaigning hard and are in need of new builds and enhanced facilities, they will be disappointed today.  We need to see real investment in the schools estate through maintenance, repairs and indeed new builds were appropriate."
Read more news:
Police warn parents after large-scale fight erupts between drunken youths
Announcement on future of vacant Tesco in Armagh expected imminently
Man arrested for alleged threats to kill and setting a car on fire
Campaign launched following 595 drug seizures in last 12 months
Contractor to be appointed with work to start shortly on £1.2m Irish language centre
Campaign for air ambulance comes full circle as Chancellor pledges £4m
Minister rules out compensation bid by ex-UDR man acquitted of 1983 murder
Minister promises to help Keady firm 'double workforce' after MLA steps in
Newsletter
Sign up for our weekly newsletter here.