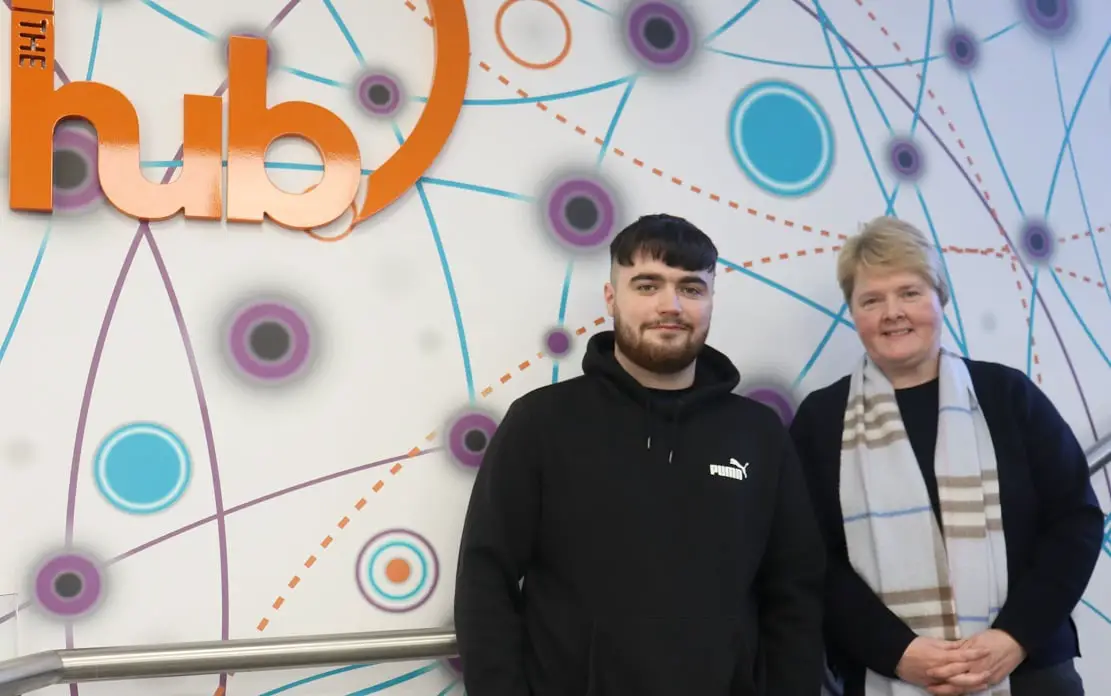 A student who initially went to university but then decided it was not the path for him has won an award for Higher Education Student of the Year at Southern Regional College.
Conor McRann has also bagged himself a job at First Derivatives in Newry following completion of his two-year Higher National Diploma (HND) in Computing.
The Kilkeel man is currently working as a service analyst and already has his sights set on progressing his career and travelling as part of it.
Conor initially went to Queen's University to study archaeology but quickly realised it was not the right option for him.
He took a year out to evaluate and decided he wanted a course that would provide him with good job prospects and practical, up-to-date content.
After carefully considering various computing options, he narrowed it down to two, one based in SRC's Newry campus, the other in Armagh.
Having got in touch with course lecturers to find out more, he opted for the Computing HND in Armagh, where he got the opportunity to gain hands-on, relevant experience, and the opportunity to speak with and be inspired by professionals working in the computing sector.
Conor's achievement is all the more impressive as he undertook the HND course during the height of the Covid pandemic and was taught through blended learning – online and in person.
Conor obtained a job offer with First Derivatives prior to completing the course, which was a huge relief for him as he finished his HND, graduating in September 2022, with a job offer already in place.
Once his current project ends, Conor hopes to obtain a project placement which will involved him travelling abroad and seeing other countries.
Conor's advice to future students is to "really listen to lecturers and module co-ordinators as they have a great knowledge bank".
He added: If you're not sure about anything, just ask [SRC] staff as they are always willing to help.  I want to extend my gratitude to staff, as people can definitely make or break a course, but they definitely made it."
Marie McArdle, curriculum area manager for Computing, Design and Academic Studies at Southern Regional College, said it was obvious over the two years that Conor had "set a high standard for himself".
"Not only did he demonstrate an impeccable commitment to his studies but during the pandemic Conor was a key worker within his part-time employment," she said.
"Conor was able to balance his part-time job and studies in equal measure.  I was delighted that Conor was awarded HE Student of the Year at his graduation and indeed he was a very worthy recipient."
Sign Up To Our Newsletter