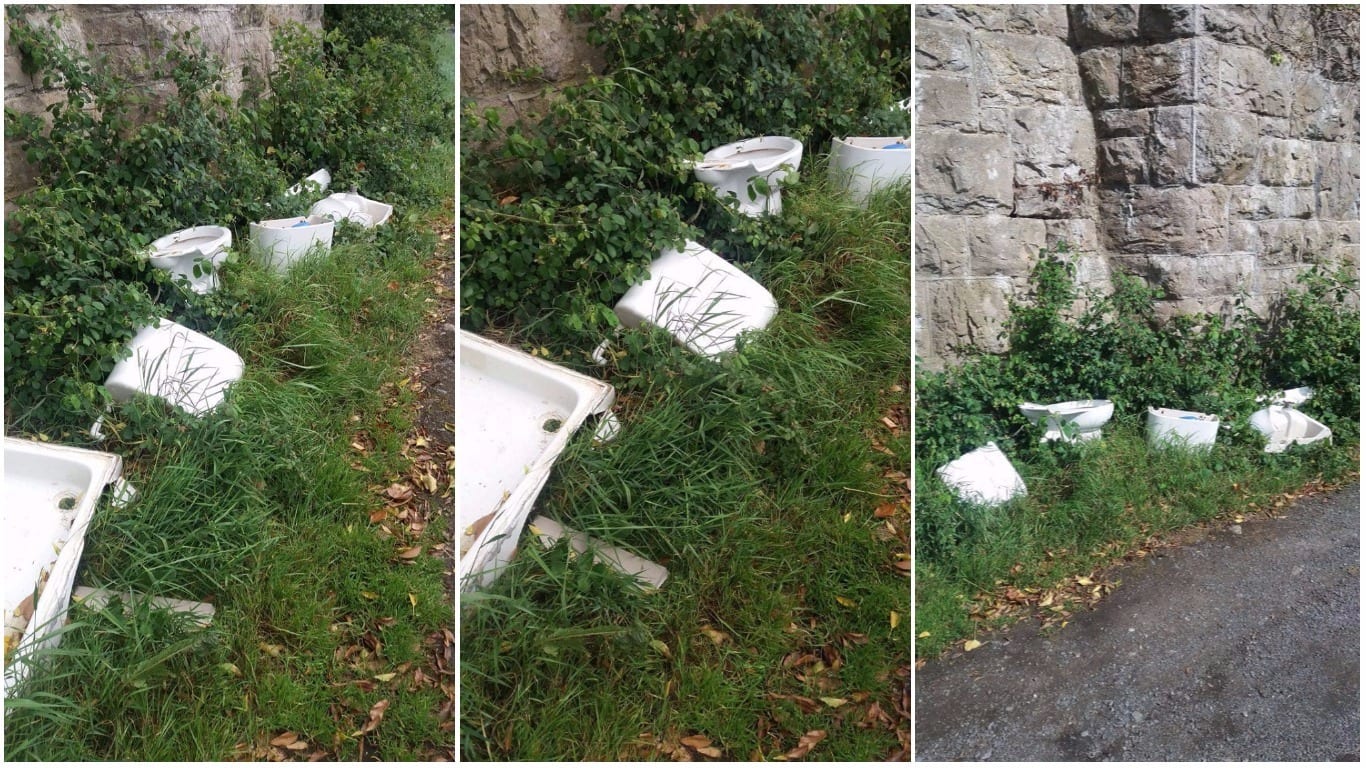 Flytipping never ceases to amaze and infuriate at the same time…
But sometimes you think those responsible are really taking the proverbial!!
At least that's what residents on the Ballyards Road, just past Milford, thought when this appeared.
And who could blame them, as the remains of a toilet, cistern – in fact the whole bathroom suite and wash hand basin – had been dumped by the roadside?!?!?
Irate resident Heather Flynn sent Armagh I these pictures and was in complete disbelief at the actions of those responsible.
"This is disgraceful!" she said.
"They've gone to the bother to load the rubbish into their vehicle, so why not drive to the nearest recycling centre instead of a country lane? The hardest part of getting rid of your rubbish is putting it in the car and taking it out – the easiest bit is driving to the nearest recycling centre!"
This is not the first time that this has happened either, with other incidents of dumping in the area.
But the opening opening hours at the local recycling centre have also been called into question.
Heather added: "At the same time I'm not surprised that people do this as the recycling centres are closed on bank holidays when most of us have the time for DIY."
That said, she has called for people to more considerate of those living nearby and for the environment, adding: "  "I'm sure they'd be pretty cheesed off if I dumped my rubbish at the end of their road!"

Sign Up To Our Newsletter