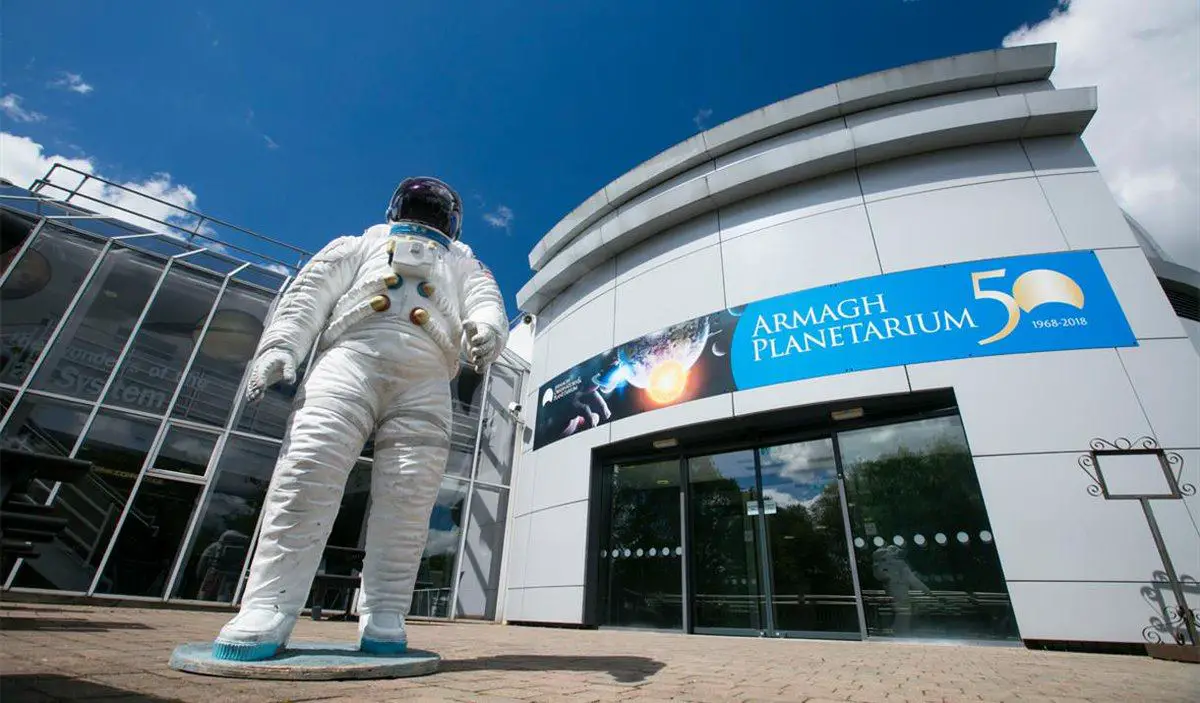 The team behind some of the UK's biggest sporting attractions are hoping to put Armagh Planetarium in a league of its own!
For Workhaus Projects Ltd has been awarded the contract to deliver an out-of-this-world visitor experience at the city venue.
And judging by the company's CV it sure will be something special!
The Leeds-based outfit were responsible for work on the British Museum, Cutty Sark and Dublin Zoo.
But they really scored major success when entrusted with exhibitions and museum facilities at top venues such as Chelsea FC's Stamford Bridge ground, Lords Cricket Club and even Wimbledon!
Anyone who has had the opportunity to visit any of these – just a small part of the Workhaus 'back calendar' – cannot fail to have been impressed.
Now they are set to work their magic in Armagh!
As Armagh I revealed in November, a project went out to tender to construct a new 'Armagh Observatory and Planetarium' experience.
The purpose of the project is to "refresh the exhibition area" which would include the installation of exciting new interactive exhibitions and information panels.
They will also be tasked with giving consideration to the "flow and design of the area" to make it much more attractive to customers.
The new addition must meet modern technical visitor expectations, while making it easier to inspire, inform and educate visitors. A key part of the remit was that it must be accessible to everyone.
Workhaus Projects Ltd's motto is, simply: 'Bringing museums to life'.
And according to their own bio: "Collections, exhibitions and visitor centres are where we've spent years honing our skills.
"We work with museum designers every day, blending skilled hand-finishing with technical expertise and a passion for solving problems.
"But these aren't the only places that use our skills. We're working more and more with hotels, architects and experiential marketing agencies to create amazing one-off projects that throw all sort of technical and creative challenges our way."
The company's successful bid came in at just under the £240,000 specified tender value.
Work on the Planetarium's latest crowd-pleaser – from design through to installation – should take four months to complete.
Sign Up To Our Newsletter