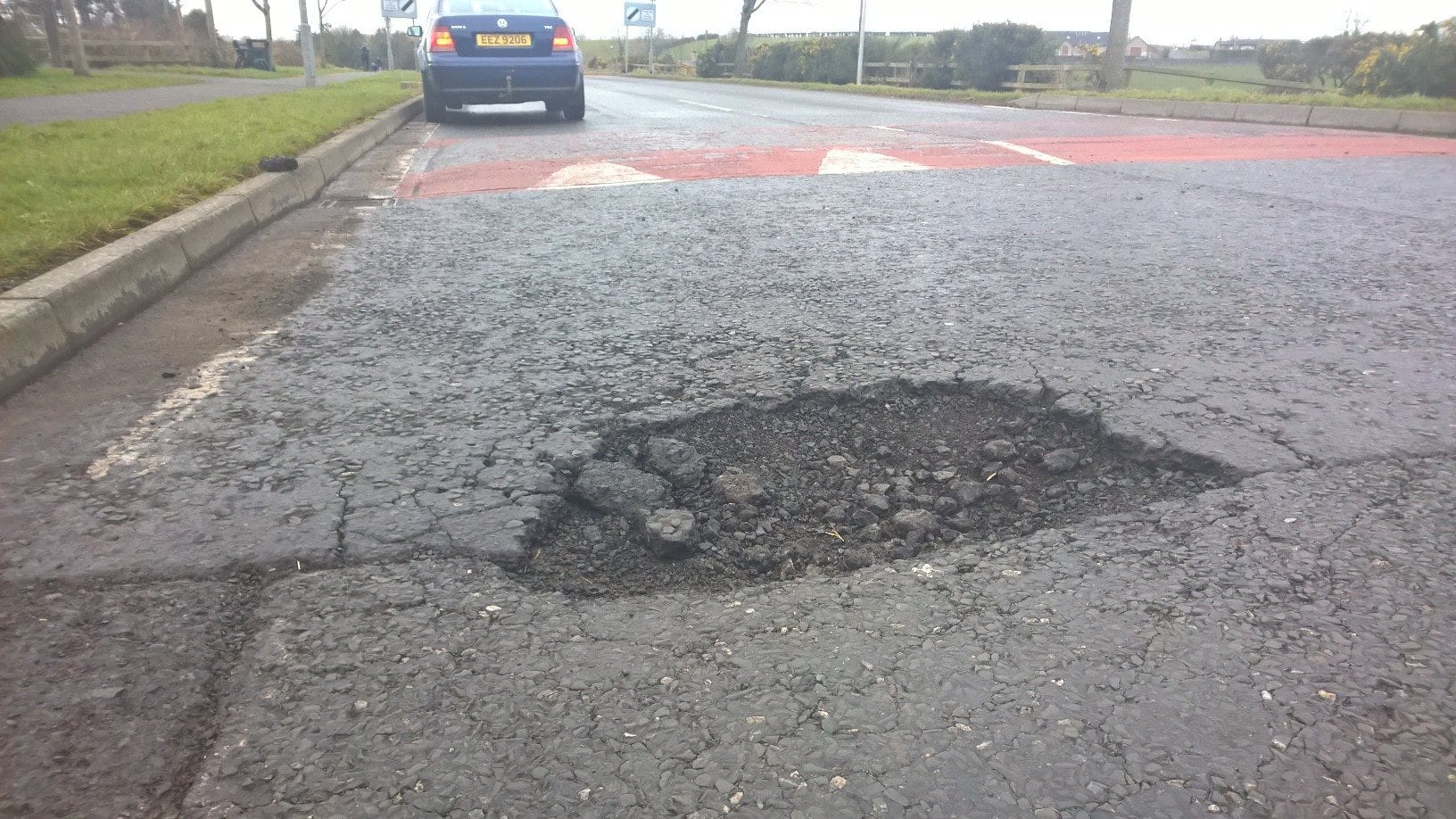 A Co Armagh road has officially taken the title as Northern Ireland's worst in 2018.
Figures released by the Department of Infrastructure under a Freedom of Information request shows that in 2018, there were 127,173 road defects recorded across Northern Ireland, an increase of 60,000 on the previous year.
And the road with the largest number of defects (162) in 2018 was the Ballyfannahan Road, between Cullyhanna and Creggan in south Armagh.
The information, obtained by the BBC, highlighted the amount of compensation claimed rose from £321,849 in 2016 to £751,926 in 2018 – a little over double.
Successful vehicle damage claims rose from 1,590 in 2016 to 3,533 in 2018.
The Northern Ireland Audit Office (NIAO) published a report highlighting how a lack of investment is having a deteriorating effect on the overall condition of Northern Ireland's road network.
Road maintenance is rarely a vote winner when compared to high-profile bypasses and dual-carriageways," roads expert Wesley Johnston told the BBC.
"Yet, today's pothole figures illustrate what happens when not enough is spent fixing our roads."
"Unless maintenance funding is increased, this problem is only going to get worse. But the money has to come from somewhere, so it could mean fewer badly-needed road upgrades are provided," he said.
"Politicians, or civil servants in their absence, have some tough decisions to make."
You can check out the live status or a pothole – or simply report an issue here.
Sign Up To Our Newsletter