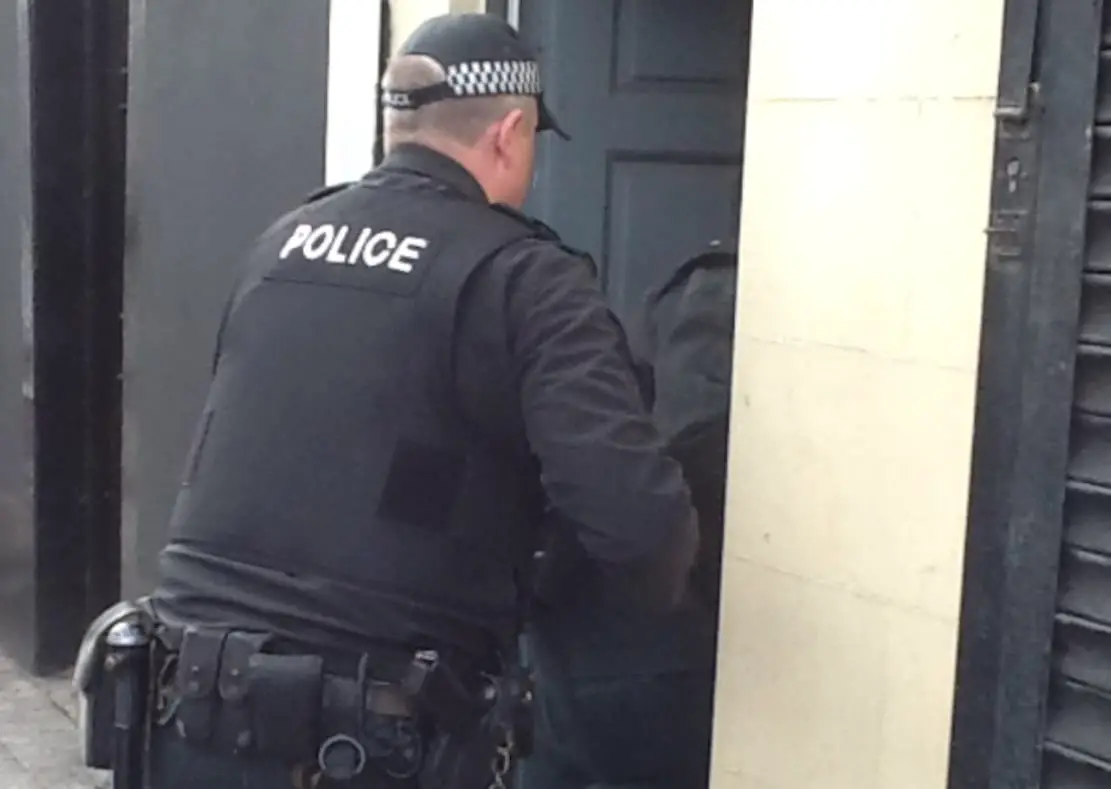 Five men – including two with addresses in Co Armagh – have appeared before a special court sitting after police discovered a cannabis farm in Cookstown.
The discovery in the Tulnacross Road area involved a significant operation with helicopter footage picking up an item being thrown into a hedge which turned out to be a gun and ammunition.
One of those accused claims he is a victim of human trafficking having been transported from Monaghan and held against his will.
Appearing before a special court sitting were Robertas Sciolokovas from Knockamell Park, Armagh; Tautvydis Skinderis, 28, Festival Road, Portadown; Zidrunas Sauklys and Renaldas Talocka both of no fixed abode are jointly charged with cultivating cannabis, false imprisonment, assault causing actual bodily harm, possessing a firearm in suspicious circumstances and dishonesty diverting and using electricity.
Sauklys is further accused of illegal entry into UK in breach of a Deportation Order.
The fifth defendant Simas Skulmis of Tullnacross Road, Cookstown who claims to have been trafficked, is charged with cultivating cannabis, dishonestly using electricity, possessing a firearm in public and illegal entry into the UK in breach of a Deportation Order…
Offending is alleged to have occurred on March 2.
A detective constable told Dungannon Magistrates Court all charges could be connected.
She explained police were called to a request for help by Skulmis and on arrival at the Cookstown property he was found with a number of facial injuries.
While he was engaging with police four males were observed fleeing from the house on foot, all of whom were pursued and detained.
Skulmis was taken to hospital for treatment and when later interviewed, he claimed to have been trafficked from Monaghan and held against his will.
He said from what he observed in the Cookstown house, "There may have been cannabis cultivation going on and made reference to a firearm in the property, which he contended was pointed at him, but he refused to say which of the four men had done so."
The court heard helicopter footage observed an item being thrown into a hedge and when searched this was found to be a handgun and ammunition.
The detective confirmed a check showed Skulmis was deported in May 2022 as a result of criminal convictions. He was part of a scheme in England whereby a prison sentence could be shortened if the individual agreed to be deported which meant no return to the UK and by being in Northern Ireland this had been breached.
However the detective confirmed it is acknowledged Skulmis is claiming to have been trafficked and referrals have been made to specialist PSNI officers and the Home Office.
With the exception of Skinderis, there were no applications for bail at this time due to issues around suitable addresses.
Skinderis was released to reside at his Portadown address while the others were remanded in custody and will apply for bail at a later date.
All will appear again on March 29.
Sign Up To Our Newsletter