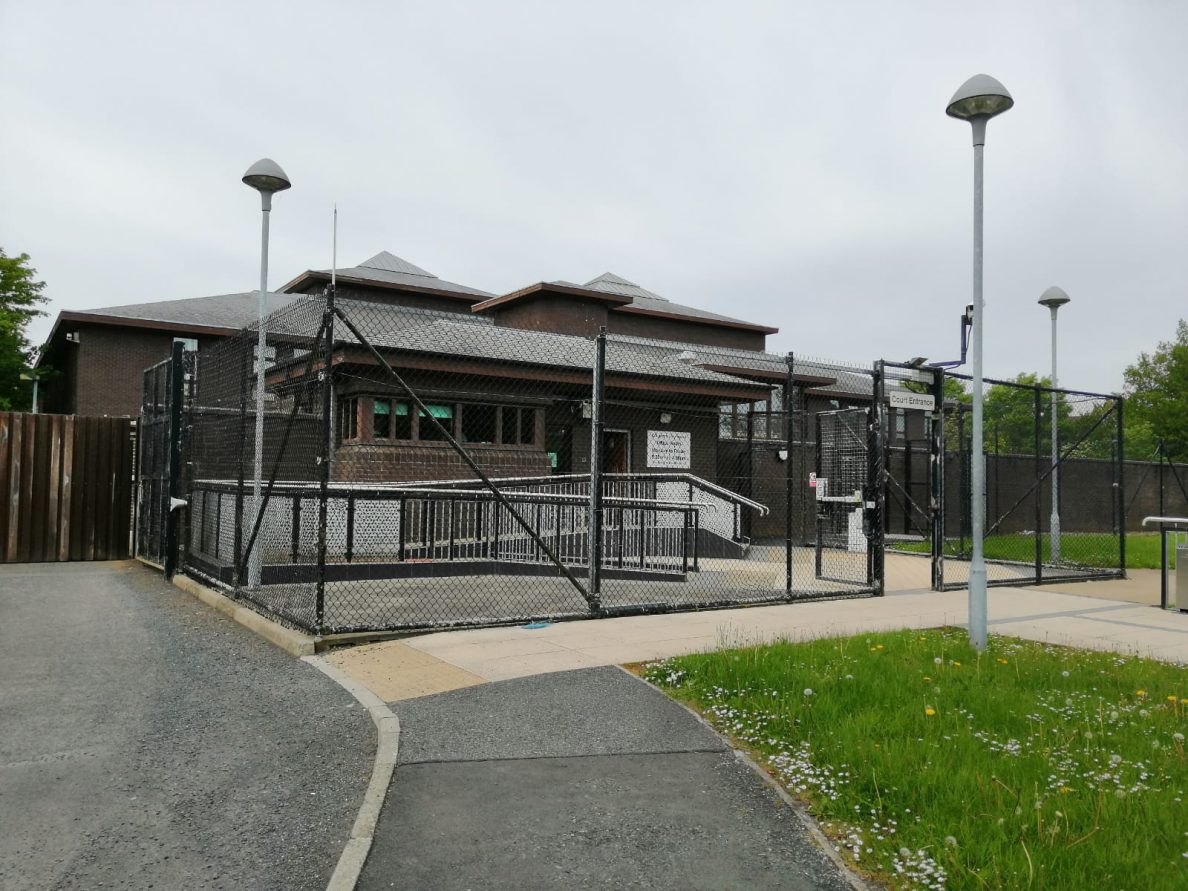 A man accused of sexually abusing two girls he allegedly bribed with presents and alcohol was caught with internet devices, a court heard today (Monday).
Lisburn Magistrates' Court heard that the 64-year-old, who cannot be identified to protect his alleged victims, was arrested over the weekend after police found he had obtained a mobile phone, a smart TV and a Wi-fi router, all of which breaches a bail condition that he isn't allowed devices which are capable of accessing the internet.
The Co. Armagh man was granted bail in March charged with three counts of sexually assaulting a child, nine counts of inciting a child under 13 to engage in a sexual act, indecent exposure, two counts of supplying intoxicating substances to under 18s, nine counts of sexual activity with a child under 13 and paying for the sexual services of a child, all alleged to have been committed on various dates between 2014 and December last year.
That contested bail application heard that the defendant was a "family friend" of the complainants who he had baby sat from when they were around five or six years old.
They have recorded video interviews with investigating detectives where they allege the 64-year-old began abusing them by kissing them on the lips but that it escalated to inappropriate touching of private parts and exposure with one girl claiming that he once took photographs of her but focused on her breast area, commenting that they were "nice".
It has also been claimed that he bought clothes and alcohol for the girls who occasionally stayed over at his house.
In court today, defence solicitor Richard Montieth said the bail breaches are accepted while a police officer told the court there were objections to the accused being freed again.
He said given the fact that a mobile phone was seized, "there are concerns" the 64-year-old could contact the complainants.
Submitting that he could be freed again, Mr Montieth recounted how the defendant had been given a "very basic phone" by his niece and that finding there was a weak TV signal at his Co. Down hostel, he had obtained the TV and router in an effort to having something to watch.
Highlighting that there had been no other breaches and no attempted contact in the 40 days since the defendant had been freed, the solicitor conceded "he now knows that however lonely he maybe, he isn't going to have a phone and he isn't going to have TV reception and if he has to sit as a lonely 64-year-old then so be it."
Although she freed the 64-year-old on bail again, District Judge Amanda Henderson gave him a "stern warning" that if there are any further breaches "it is highly unlikely that you will get back out again."
The case was adjourned to May 18.
Sign Up To Our Newsletter