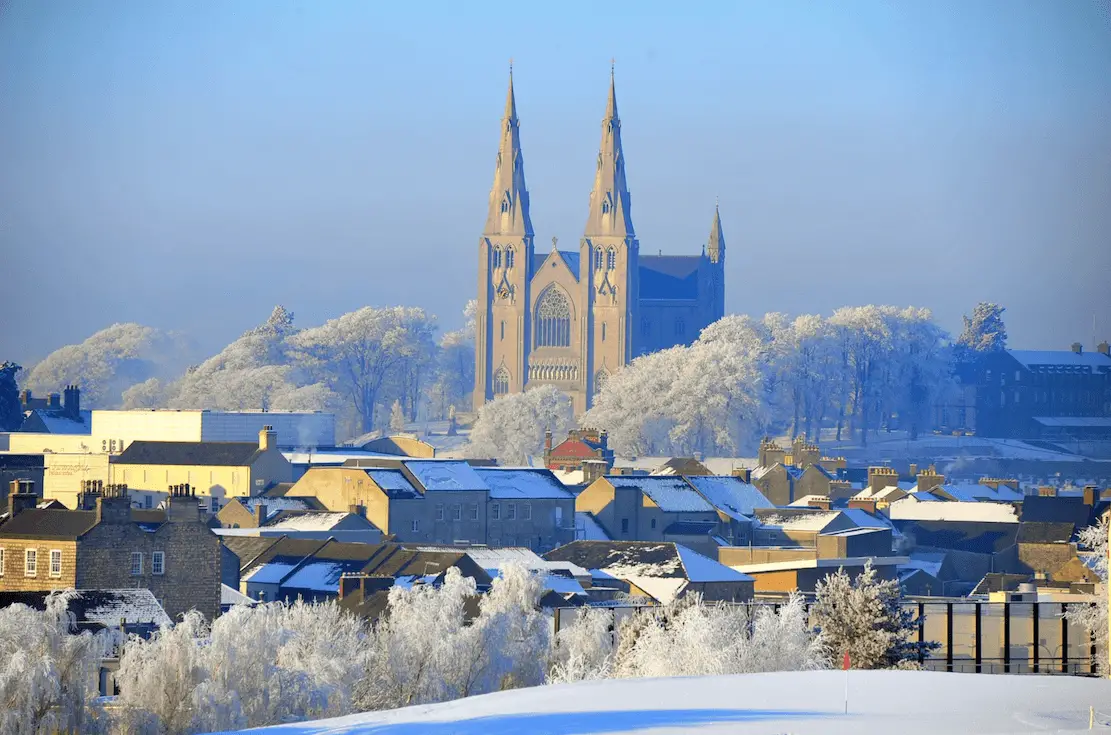 A yellow weather warning for snow and ice across Co Armagh is in place from tomorrow morning (Wednesday).
The milder weather being enjoyed over the last number of days is set to come to an abrupt end with sleet, snow and ice across the county.
Motorists travelling tomorrow are to expect dangerous conditions on the road and should exercise caution, especially in the earlier hours.
The heaviest of the snow is expected around 9am and 1pm, before giving way to rain and sleet in the later part of the afternoon.
Chief Forecaster for the Met Office said: "Two-five centimetres of snow is expected to accumulate in places above 200m.
"Some snow is also possible to low levels at times, mainly overnight. Snow is expected to become confined to higher routes, mainly above 250m on Wednesday afternoon."
The forecast for Tuesday to Thursday says: "Following a spell of rain, temperatures will fall quickly allowing ice to form on untreated surfaces.
"Frequent blustery showers of rain, sleet, snow and hail will then also develop. Some roads and railways are likely to be affected by snow with longer journey times by road, bus and train services.
"Some injuries from slips and falls on icy surfaces are also possible.
"There's a risk of hail and the odd rumble of thunder along with strong westerly winds.
"Wintry showers mainly dying out on Thursday, but cold with fresh to strong winds. A frosty start Friday, then thickening cloud and patchy rain. Showers on Saturday."
Read more: Co Armagh recorded snow depths of 22cms with more snow predicted
Sign Up To Our Newsletter