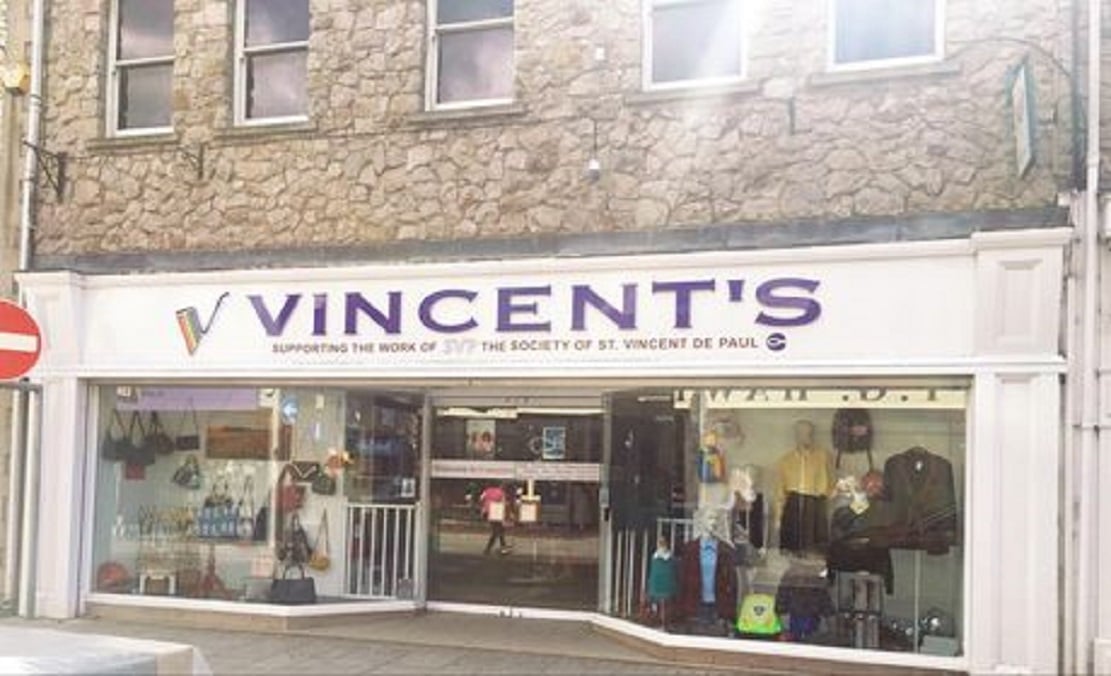 The Society of St Vincent de Paul has noticed a rise in customers in their stores across Ireland, with the Armagh City branch also witnessing an increase in trade.
The cost of living crisis over the course of the last few months has created a burden on families across the city, and with the darkening evenings and the prospect of colder weather on the horizon, the financial pressure will weigh heavily as summer turns to spring.
Management at the Scotch Street shop have noticed greater footfall as local shoppers seek to stretch their cash, and as a result sales have been high at the Armagh branch in recent weeks.
Staff and volunteers have worked tremendously hard to ensure a wide range of items remain on the shop shelves, with clothes, bric-a-brac, books, furniture and ornaments among the products on sale at discount prices.
With the economic climate biting hard and affecting not only low-income families but also the 'working poor' – people in full time work who are still struggling to make ends meet – Vincent's have welcomed customers from all walks of life in recent months.
The store expects to become extremely busy over the autumn and winter months and Vincent's will offer a welcome environment to anyone in need, as well as providing a helpline number for people who need emergency funds or access to a food bank.
They have seen a significant increase in the number of people – and not just those on low or benefit income – needing to avail of financial support. These include working professionals who have struggled to put food on the table.
The shop has always been aware of local need and this weekend they are holding a Back to School Discount Special on August 26 and 27.
Students will be able to avail of 20 per cent off all products and uniforms from all local schools will be on sale at discounted prices, as the pressure on families with children is particularly heightened with the new school term due to start in the first week of September.
The shop expects demand to peak in the coming months and is always seeking new volunteers.
Anyone interested in gaining retail experience and helping those who need it most,  is asked to call into the shop for an application form.
Or if you simply want to drop in to avail of a wide range of bargain items, the staff and volunteers will welcome you warmly.
Vincent's Shop in Armagh is located at 46-48 Scotch Street and is open Monday to Saturday, 10am to 4.30pm.
Sign Up To Our Newsletter