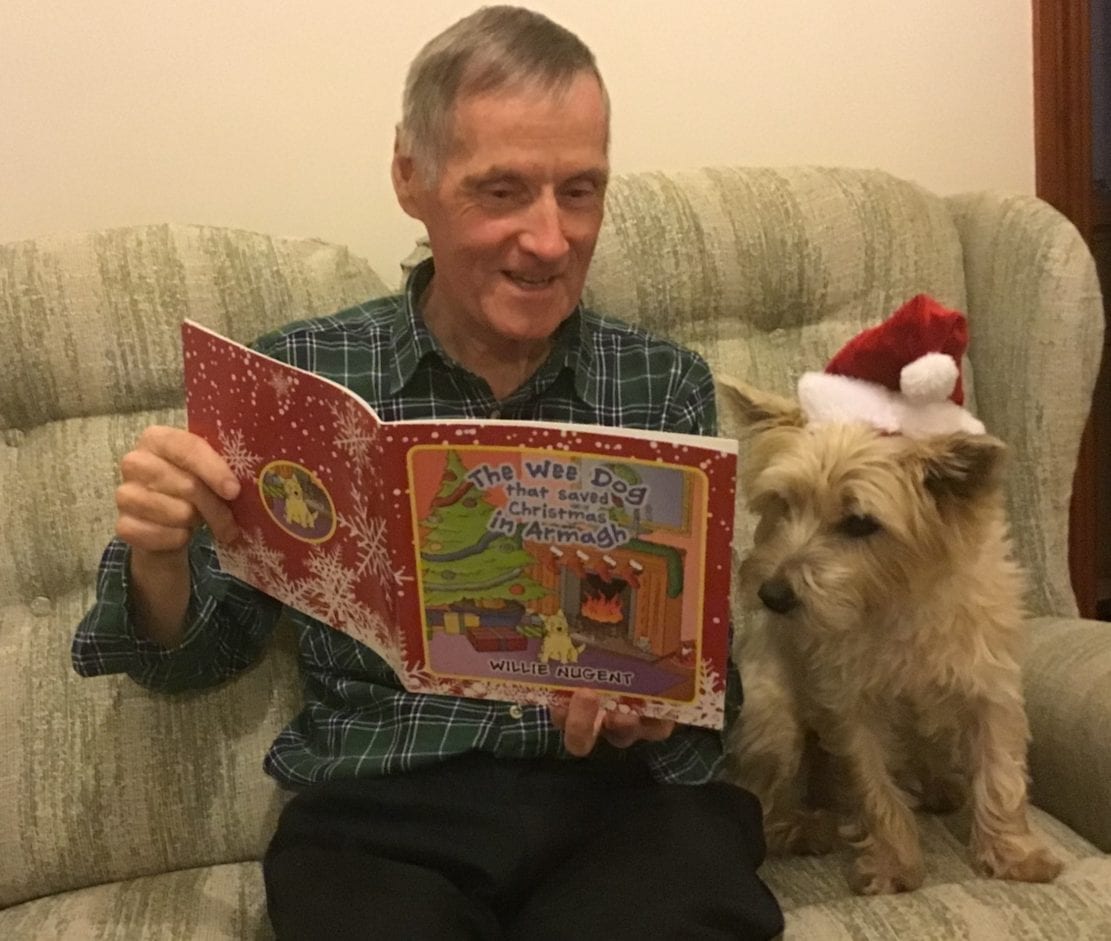 A children's book written by Armagh's champion fundraiser Willie Nugent has been selling like the proverbial hot cake – and demand shows no signs of cooling down!
Indeed, the man himself has struggled to find the words to thank everyone who has gone out and snapped up a copy of 'The Wee Dog That Saved Christmas in Armagh'.
Armagh I reported on Willie's latest full-colour, festive fundraiser at the end of November.
And the response has been incredible.
Said Willie: "I had hoped to sell 150 books in the run-up to Christmas but I couldn't believe my eyes when they all went in the first week.
"I've had to go twice to the printers for more books!"
At £5 a copy, it's great value and all proceeds will be shared between some very worthy causes – The Friends of the Cancer Centre, Belfast City Hospital and The Royal Belfast Hospital for Sick Children.
Willie has been simply blown away by the response.
He added: "The good news is the charities will now receive three times more money than planned.
"I have been fundraising now for 46 years and the one thing that keeps me going is the support I always receive from the people of Armagh and further afield. This Christmas it's happened again – thanks a million to everyone and a happy Christmas to you all!"
Anyone who has not yet bought a copy of The Wee Dog That Saved Christmas in Armagh' can still do so – check out the picture with Willie's dog Maisie listening intently and enjoying every word!
Willie's book is available from Pet World, Thomas Street, Trimprints, English Street, Macaris Newsagents, at the Shambles, Mulberry Bistro, English Street, Armagh Blooms, on the Killylea Road, Curran's Spar, at Cathedral Road, and Raffles Bakery.
Get your copy NOW!
Sign Up To Our Newsletter