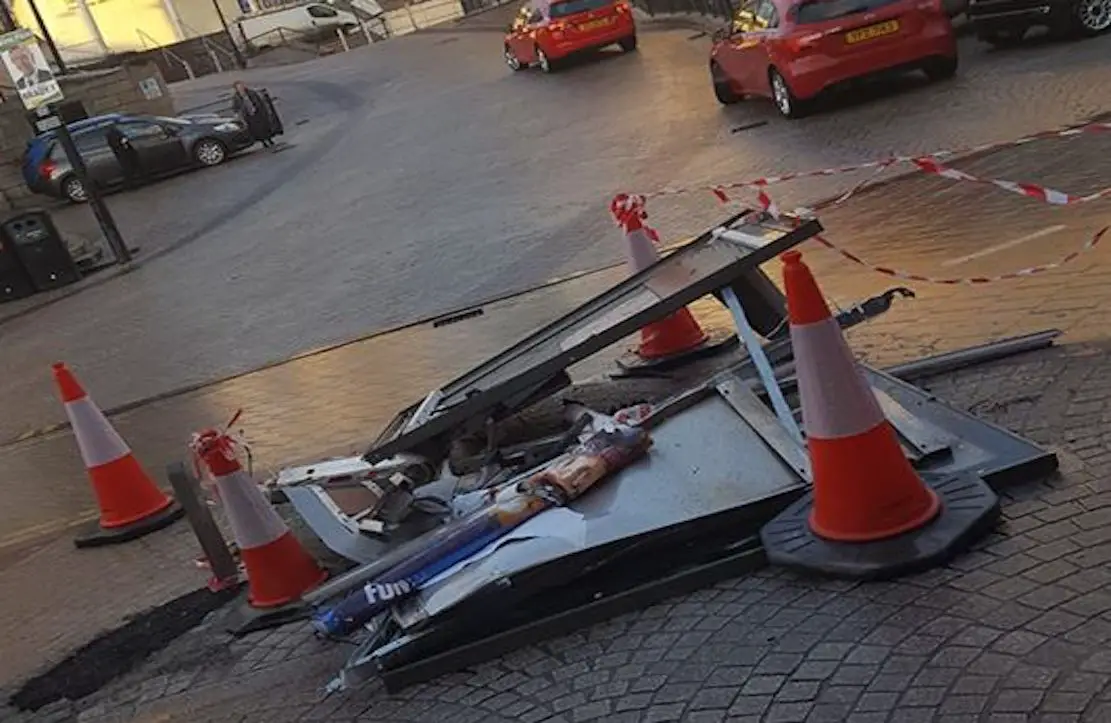 An Armagh woman has called on the powers-that-be to step in and remove a pile of debris from the city centre which she says is both an eyesore and a danger to public health.
The materials have been left lying in the Market Street area and is all that remains of a phone box understood to have been struck by a vehicle.
It is across the road from Armagh's rather nice Christmas tree.
And at this rate of going it could well be standing in Market Street longer than the tree itself.
For despite appearing at the early part of last week it shows no signs of going anywhere fast.
The local resident said Armagh City, Banbridge and Craigavon Borough Council had been approached.
But she says they have indicated that it is not their responsibility.
The woman, who did not wish to be named, called for whoever is responsible to do something to clean up the mess which is far from being in keeping with a city centre.
She told Armagh I : "It is a disgrace having such an eyesore, especially at this time of year, when we might get the odd straggler doing a bit of shopping.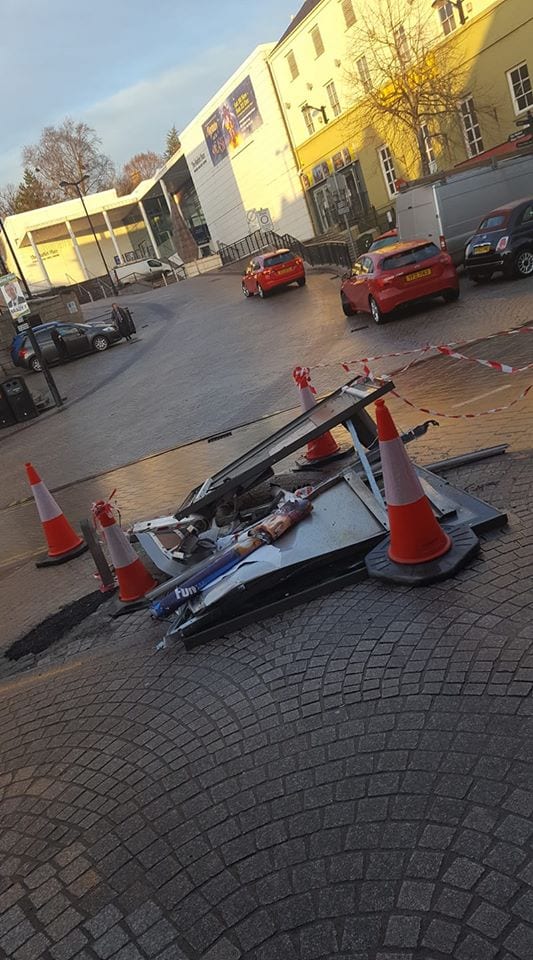 "It has been like that since at least last Monday morning, which is when I saw it.

"It's still like this and when I rang the council I was told it had nothing to do with them.
"Not only is this an eyesore but it is a danger too. With kids finishing school this week – and hopefully a bit of a buzz around the town – let's hope no-one gets hurt!
"Hopefully someone will get it sorted. It looks so bad.
"I've seen buses full of kids going to the theatre to the panto, getting dropped off at that spot. It's not a good look for anyone coming from out of town."
The PSNI in Armagh said the driver who struck the phone box would be due to appear in court on a future date.
He said both the council and DoE were made aware at the time and came out and "cleaned up a lot of the carnage" left after the incident, which happened during the early hours.
The PSNI spokesperson said: "The company who owns it know of the damage and they have procedures to follow in respect to the damage. I am led to believe that it is going to be removed and potentially not even replaced. But this takes time as insurance companies etc need to be involved."
Sign Up To Our Newsletter