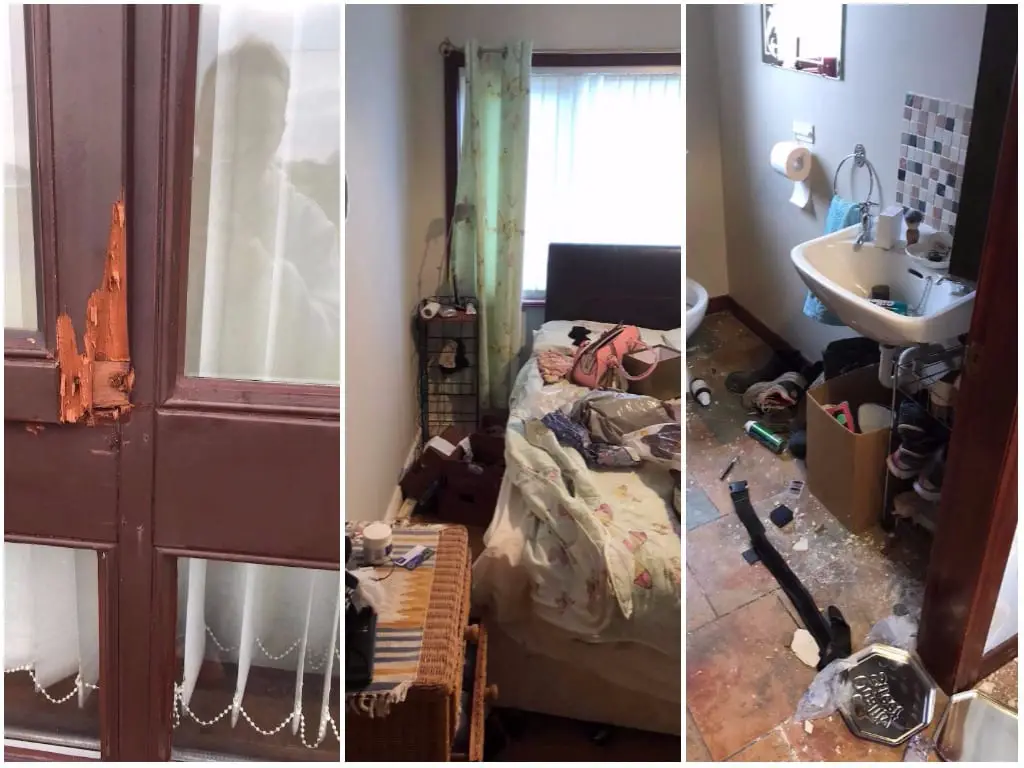 Thieves have struck at four separate homes in the wider Armagh area in the space of half a day over the past 24 hours.
Police have put out an appeal in the hope putting an end to a crime spree that has escalated in recent weeks.
The series of four incidents took place around on the, Ratarnet Road, Armagh, between 6.40pm and 6.55pm.
"That's a 15 minute window, that's how quick they can be," said a PSNI spokesperson.
The other three took place on the Annahugh Hill, Armagh, between 3.30pm and 7.45pm; the Corran Road, Armagh, between 5.30pm and 9.30pm; and Seagahan Road, Armagh, between 10pm and 7am this morning.
Read more: 'Scum of the earth!' Burglary victim hits out as house is ransacked in 15-minute window
A police spokesperson added: "In each of these, entry was forced through locked doors or windows. They all appear to have been targeting jewellery and the houses were ransacked in each case.
"If you live in any of the above areas and saw anything or heard anything untoward or possibly connected to these, please call us straight away. Detective K in Lurgan CID is dealing with all of these and would love to hear from you. The incident number is 1475 of 29/11/17.
"It is horrendous having to 'list' burglaries, but that is where we are at now.
"Our teams have been out and about over the past few days, as we've shown on this page, trying to prevent and deter such attacks, but this just goes to show that we can never be everywhere at once, and the key to stopping these disgusting crimes lies with YOU, the community.
"Report ANY and all suspicious activity or vehicles at the time. Without identifying the location precisely, in one of these- vehicle details have been passed to us as having "looked out of place" during our door to door enquiries. This should have been phoned in when it was spotted.
"ANY vehicle or people you see loitering in your area, or paying attention to your or neighbours houses that you feel is out of place or out of the ordinary, phone it in straight away on 101. It could save a burglary from happening.
"If you have information on any of the above break ins but would rather speak to someone else, call Crimestoppers anonymously on 0800 555 111."
Read more: Young Armagh man diagnosed with leukaemia has stem cells donated by brother
Sign Up To Our Newsletter