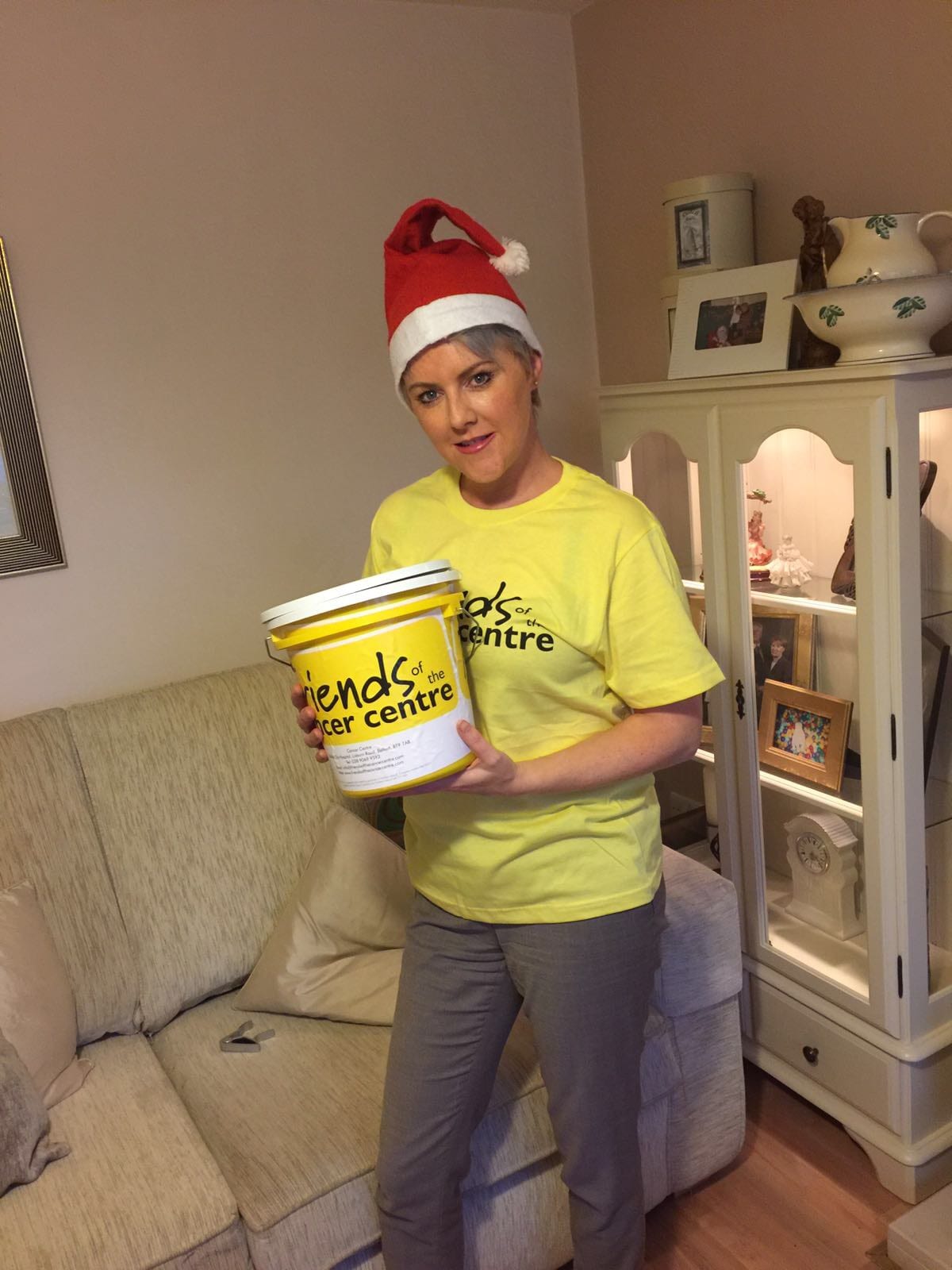 An Armagh woman is planning a festive skydive to help raise money for the Friends of the Cancer Centre in Belfast.
Sinead McGeown's colleague Jarlath McQuaid was diagnosed with cancer earlier this year and is receiving treatment at the Belfast City Hospital.
Sinead decided she wanted to do her bit to help raise money for a charity which does so much to help people like Jarlath and others and their families living with cancer.
To that end, she is getting into the festive spirit early this year as she prepares to take on Friends of the Cancer Centre's annual Santa Skydive!
Sinead along with four colleagues from Vitality Consulting NI, will don a Santa suit and take to the skies for the ultimate adrenalin filled experience, The challenge – on Saturday, December 2 – will see participants safely strapped to an instructor as they jump from a plane at 13,000ft, reaching speeds of up to 120 mph as they freefall through the clouds before gently parachuting back to earth.
Sinead said: "Friends of the Cancer Centre do such great work so I decided to sign up for the upcoming Santa Skydive to raise funds so that they can continue to support local cancer patients.
"I am very excited about the skydive and I would encourage anyone out there who has ever wanted to take part in a skydive to just do it and help raise funds for this incredible charity."
Friends of the Cancer Centre is one of Northern Ireland's leading cancer charities working to support local cancer patients and their families by enhancing the care and support they receive at every stage of their cancer journey.
The charity does this by supporting life-saving and life-changing work in the areas of clinical care, patient comfort and care, and research.
From funding 30 additional members of staff, vital medical equipment and supporting ground breaking cancer research; to providing thousands of free cups of tea and coffee to patients waiting on treatment, the charity's work is extensive and everything it does has a direct and positive impact on local cancer patients.
Fundraising Officer for Friends of the Cancer Centre, Sarah Breen, said: "Our Santa Skydive is the ultimate challenge event and we are always overwhelmed and inspired by the brave people who take part to support Friends of the Cancer Centre.
"I would like to thank Sinead and her colleagues from Vitality Consulting NI for all the support they have given our charity.
"The money that Sinead raises will make a very big difference to the lives of patients and their families right across Northern Ireland."
If you would like to support Sinead and her colleagues in their fundraising, please visit her just giving page https://www.justgiving.com/fundraising/sineadmcgeown
There is also a sponsor sheet available in Dzine hair studio in Ogle Street, Armagh.
Sign Up To Our Newsletter