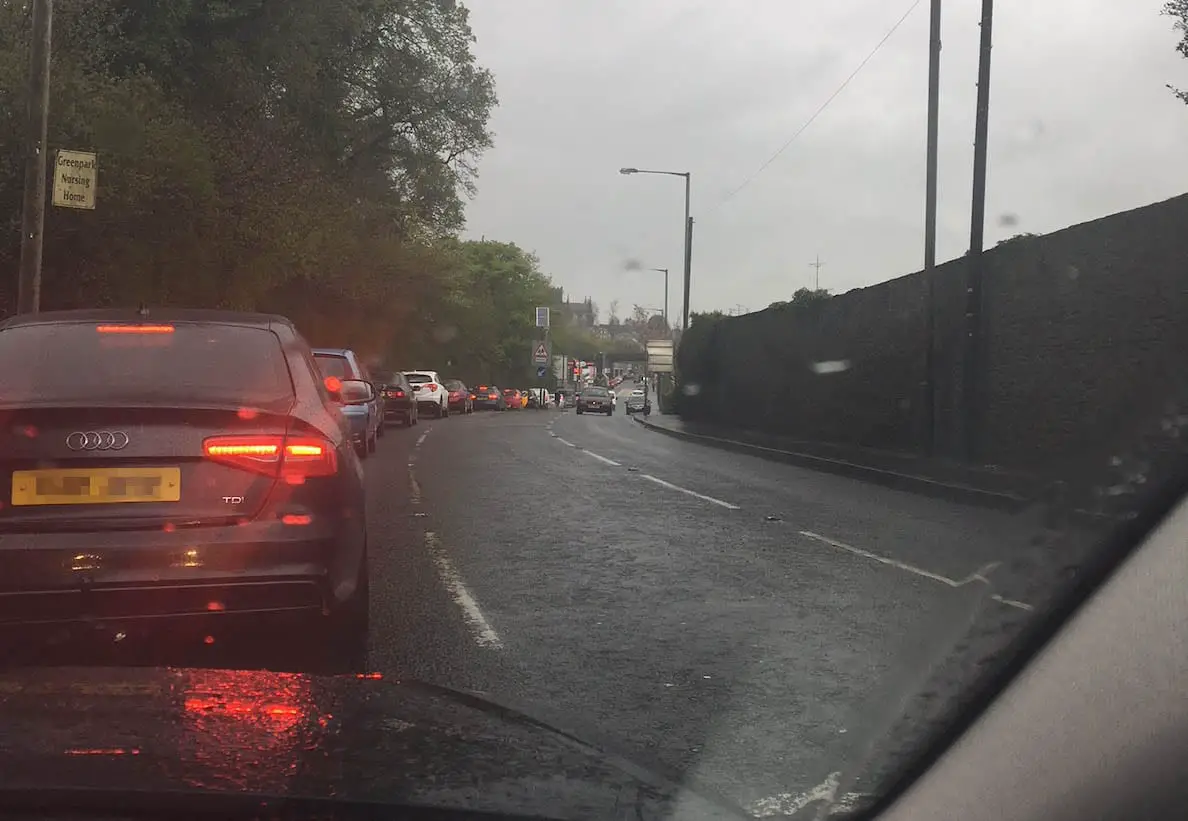 Future plans for link roads around Armagh – the city's only realistic solution to end the nightmare long-time congestion – have officially been "paused".
And the potential dualing of the carriageway between Richhill and Portadown is even further away at this stage.
Indeed, it's a bleak outlook for local roads infrastructure around city of Armagh.
With no work having actually been started, all of these projects have now stalled completely, it has been confirmed.
And there will no movement either until when – or if – there is a new Roads Minister in place and Stormont is up and running once more.
The update comes in a letter from the Department for Infrastructure which is due to go before Armagh City, Banbridge and Craigavon Borough Council tonight (Monday).
The prioritisation of major road schemes are recently detailed which, given the exclusion of Armagh from the list, hinted that the link roads were off the table.
And now it would appear to be put in black and white.
Only nine schemes are listed in the two lists presented as those which will go ahead.
Colin Hutchinson, the DfI's director of major projects and active travel, states in his letter: "Due to financial and resourcing pressures the Department will only deliver those road projects listed in tiers 1 and 2 of Annex A where there are identified alternative funding streams, such as Flagship and City and Growth Deal projects."
These lists include the Newry Southern Relief Road and the Enniskillen Southern Bypass.
In relation to any other potential projects, the letter adds: "All other schemes continue to be paused and their place on a future major works programme will be informed by the Department's emerging transport plans and a decision by a future Infrastructure Minister should an Assembly be restored."
Both of the Armagh bypass schemes are bundled on a list of 'other projects'.
The north and west link, connecting the Portadown Road to the Monaghan Road – cutting across the Loughgall Road, Moy Road, Cathedral Road and Killylea Road – was first listed in the Regional Strategic Transport Network Transport Plan 18 years ago – away back in 2005!
And the east link – to connect the Markethill Road to the Portadown Road via the Hamiltonsbawn Road – made its debut appearance in terms of mention in the Armagh Area Plan of 2004.
The first public information day followed two years later and there have been a number of exercises and assessments held which have identified a preferred corridor.
But, despite this, the letter to council confirms that the status of each as of now is simply "development work paused".
And it explains that any "decision to recommence development work" would be considered following confirmation of any future Regional Strategic Transport Network Transport Plan.
As stated too, that will also depend on a new Minister being in place.
The dualing of the A3 – potentially from Stonebridge roundabout at Richhill and as far as Portadown – is also in limbo.
The letter confirms that the status of this future scheme is "development work not started" and there will be no move – or decision again – until the emergence of any future Regional Strategic Transport Network Transport Plan.
By way of explanation for the shake-up, Mr Hutchinson advises that a "combination of factors has changed the landscape considerably, meaning the continued 'business as usual' delivery of the major roads programme as it was
previously set out is no longer sustainable nor appropriate, not least because it would likely result in development expenditure on some projects that will not move to construction in the foreseeable future".
Sign Up To Our Newsletter