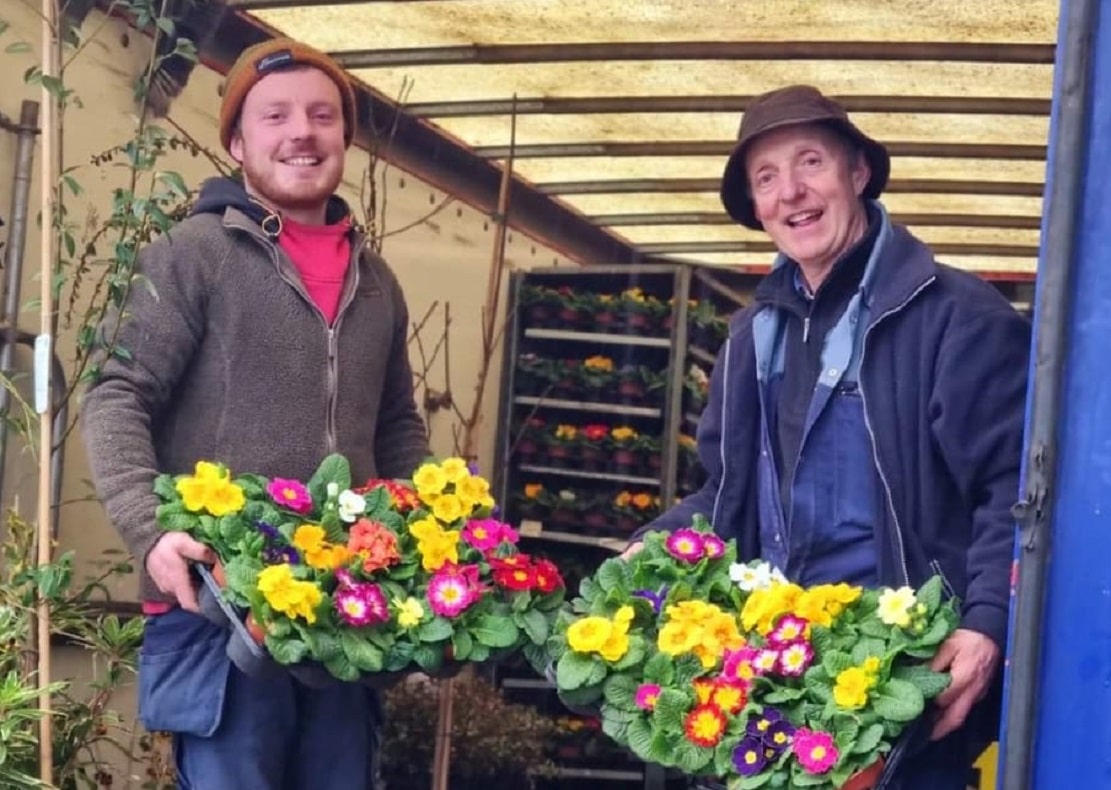 Spring has sprung at one retail nursery in Armagh, with a huge range of seasonal plants and flowers now on offer.
Davidson's Walled Garden Centre, also well known as Ballinahone Nurseries, is a high quality retail horticultural nursery in Armagh, and it's truly a family affair, with Robert Davidson being among the third generation to take up the reins.
Robert's Grandparents set up the business in the 1960s with just one glasshouse and polytunnel to their names.
Today, the business has expanded to ten glasshouses and two polytunnels!
Davidson's Walled Garden Centre offer a wide range of flowers, plants, shrubs, trees, summer  and autumn bedding plants, vegetables and fresh cut flowers which all are home grown locally.
They also grow their own tomatoes, which are well known and loved in the area.
You will also catch the team at many street markets that they have been trading at for the last number of years. These include: Banbridge, Lisnaskea, Cookstown and their home town of Armagh.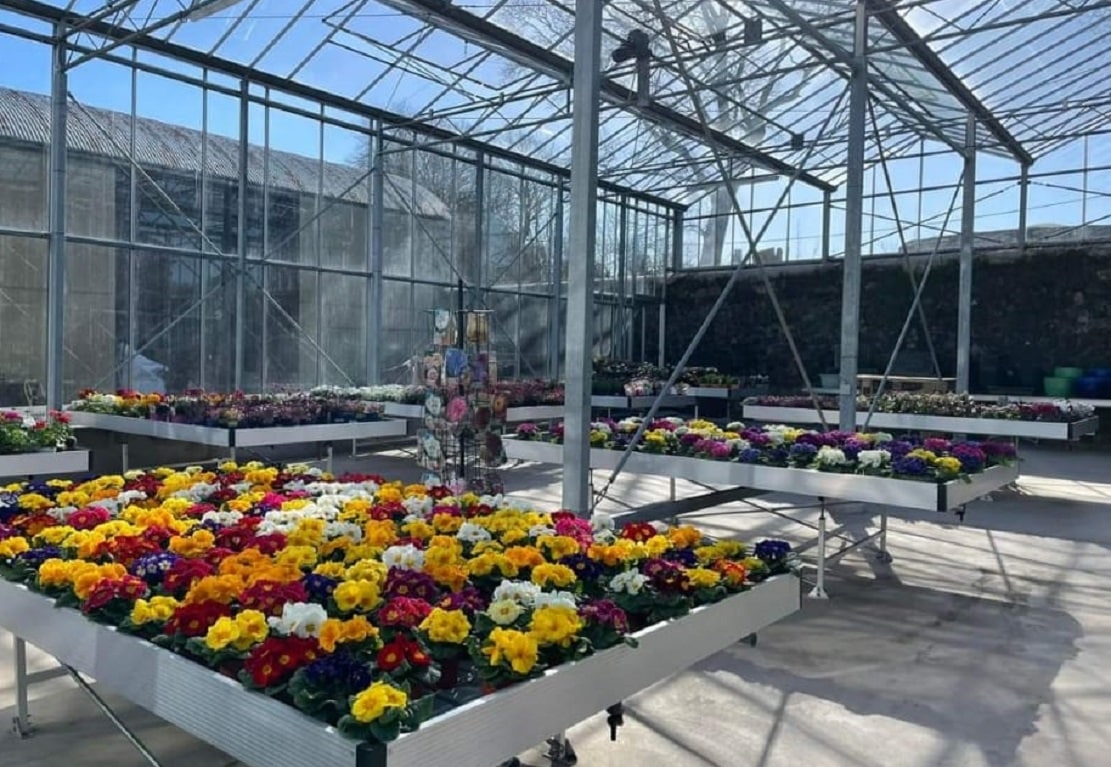 The centre has been getting ready to welcome its new Spring range, with new tête-à-tête daffodils, primroses and violas.
Robert jokes that he has been "causing mayhem in the business from no-age." In 2012, he left school and headed to Greenmount College, where he studied for several years.
Now that he is "in it for the long haul," Robert says that his goal is to "bring the business into the 21st century."
The business has a background of growing its own bedding and flowers all on-site.
Robert adds that he wants the centre to be known for its local produce, all grown in the heart of County Armagh.
"We have a new polytunnel to display our current lines of shrubs and our new lines coming in the future," he said.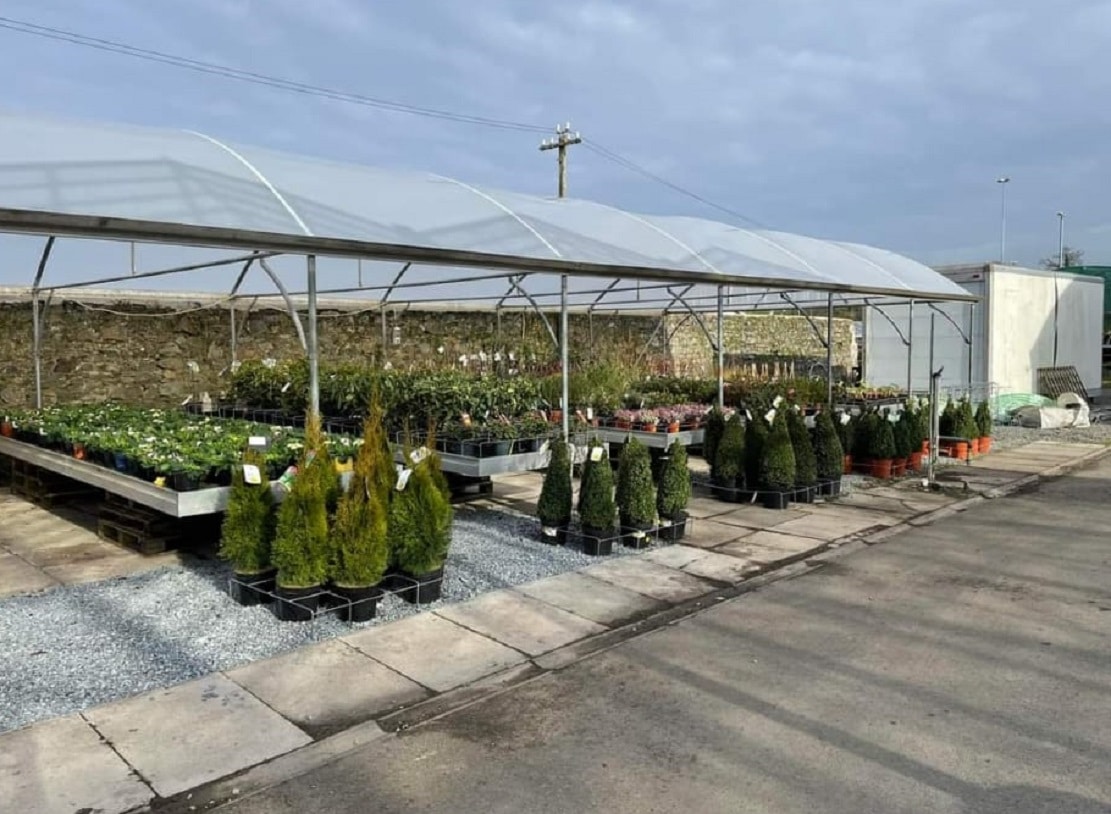 "The business has really improved and advanced, and we have brought in modern robots and machines to make our jobs easier. We also hope to increase our site with a large holding yard.
"In the future we want to continue to work on improving the garden centre and help to make it as customer friendly as it can be."
The centre also has a number of exciting initiatives coming up very soon!
In 2021, Davidson's Walled Garden Centre teamed up with Scott from the Craic'd Pot in Armagh to place a coffee cart at the centre.
The Wheelie Bin – which offered an array of homemade treats, coffee and hot chocolate – will be making a return at the start of April to help customers feel relaxed as they browse the range.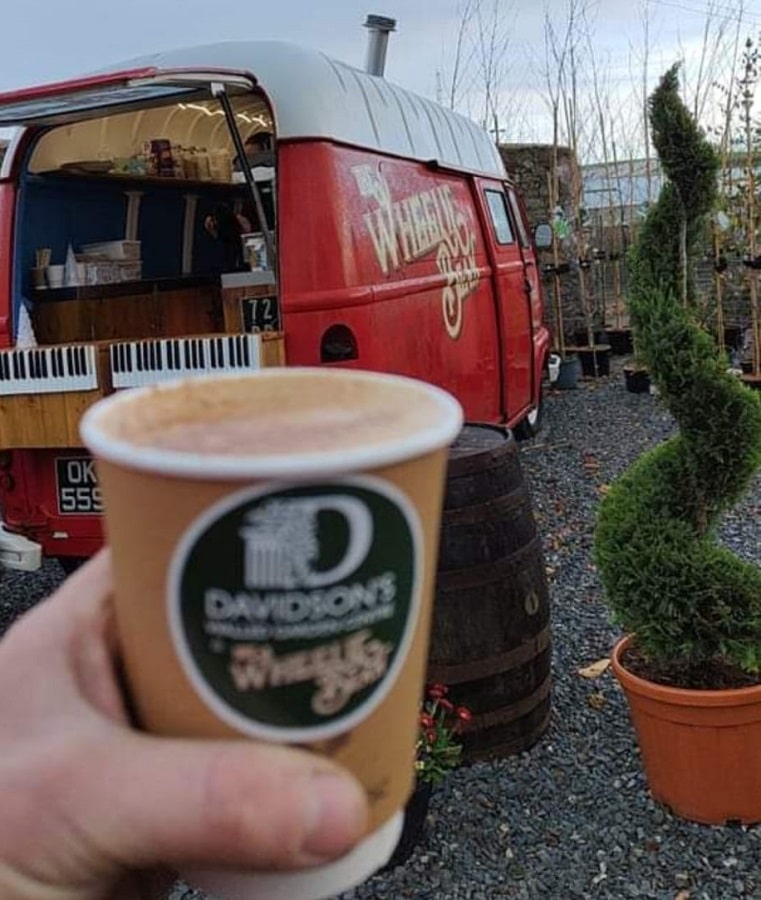 Robert and his wife Emma have also been working alongside a number of primary schools and helping them out with their gardening clubs.
"I hope this continues in the future and more schools decide to jump onboard," Robert added.
They also work with Simon Cuttle at Centra Deansbridge in Armagh, and hope to continue that good network in the future together.
With a bright future ahead for the garden centre, Robert says: "We look forward to seeing old and new faces this year."
To get fresh cut flowers for all occasions, call Davidson's Walled Garden Centre at 028 3752 2594.
Visit Davidson's Walled Garden Centre website here or follow on Facebook and Instagram. Address: 42 Ballinhone Crescent, Armagh, BT60 1EE.
View this post on Instagram
Sign Up To Our Newsletter